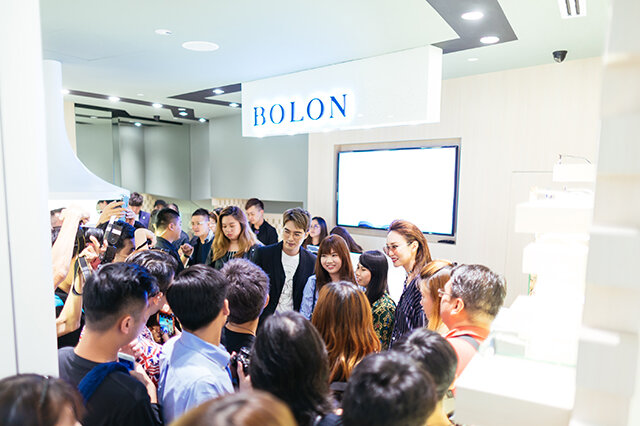 Not to play favourites, but
Bolon
is set to turn the tables around in the world of fashionable eyewear. Officially opening its doors in Wisma Atria Shopping Mall in September, the first Bolon Eyewear store in Singapore is a celebration of variety for the inherently cool and classy. In essence — whether you're in a flirty feminine dress or rocking a black leather jacket — Bolon has the ultimate form-meets-function piece for every individual.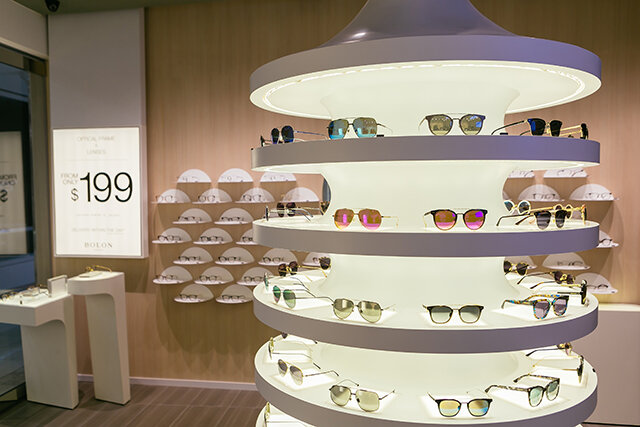 At the opening event, we were not only treated to a visual feast of eyewear selections — at competitive pricing, no less — we were also given a glimpse into Bolon's world of style and quality that exceeded our sartorial expectations. Here are the three key highlights.
Engaging in conversation with Fann Wong and Lee Teng




To celebrate the launch of its first store in Singapore, local stars Fann Wong and Lee Teng graced Bolon's store opening. What do they think about the Bolon philosophy? "Individuality is what resonates strongly with us these days," shared Fann. "I think being in trend is to dare to be ourselves."
True enough, this pursuit for individualism is fast becoming a social statement — and this statement is unmistakably distinctive in the Bolon spirit. "It's obvious that Bolon understands what we are looking for," said Lee Teng. "We [now] have the power to choose."
With the wide array of styles from Bolon, we couldn't agree more. "The design of the boutique is very welcoming, said Fann. "I love it that the frames are displayed for all to try on. It is not overwhelming when you step into the boutique."
Rubbing shoulders with stylish tastemakers






We've talked about the transformative power of an eyewear piece, and it seems the rest of the fashion crowd is in agreement. We spotted style setters the likes of style influencer
Nicole Wong
and a few of our Clozette Ambassadors on a hunt for their next statement piece.
Sneaking a peek at Bolon's Fall/Winter 2017 collection




One of the easiest styling tricks to look instantly transformed is to put on a pair of sunglasses. We may not have the four key seasons, but we've already set our sights on the coming months' trends, all thanks to a preview of Bolon's Fall/Winter 2017 collection, which will be available from November onwards.
From tinted hues to flat lenses, every piece adds just the right amount of edge to your wardrobe. Ready to give your accessory drawer an elevated update? You know where to go!
The Bolon Eyewear boutique is now open at Wisma Atria, Singapore. Read more about Bolon here.