Fall is almost here and it's a wonderful time of the year because Net-A-Porter.com has just released its Fall collection. For this batch, the purveyor of luxury added a whole new edit of contemporary brands that are kinder to our wallets. Which means, our dream wardrobes for Fall are now more attainable!
Celebrate with us as we grace through brands such as Harris Wharf, Vanessa Seward, Sam Edelman, Theory and whole lot more for our top picks this Fall.
--------------------------

F.R.S Printed Silk-Twill Wide-Leg Pants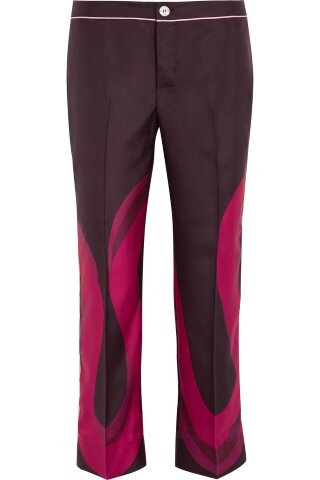 F.R.S. or For Restless Sleepers is a brand that caters to those women who work double time but still want to look stunning and sophisticated the next day. And yes, this pair of pajama-inspired pants is one of those pieces that you'd love to wear on a chilly and hectic work day. It's crafted using lush silk-twill and classic white piping finish that you can pair with a classic blouse, tailored jacket, and heels for a chic look from 9-5.
JOSEPH Asymmetric Contrast-Knit Wool Turtleneck Sweater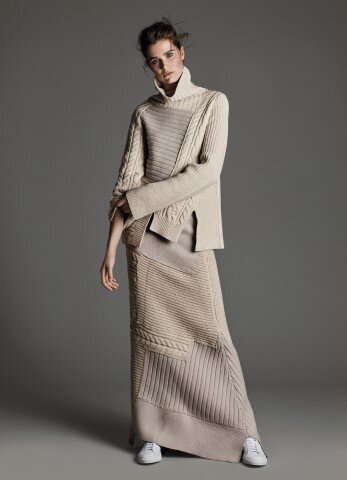 Fall in love with a whole new oatmeal colour with this knitted piece from JOSEPH. Unlike your usual jacket or coat, this one takes the boring out of the sweater season with its cutaway asymmetric hem. It manages to look soft and feminine despite its bulky-looking aura.

Vanessa Seward Absolu Leather Skirt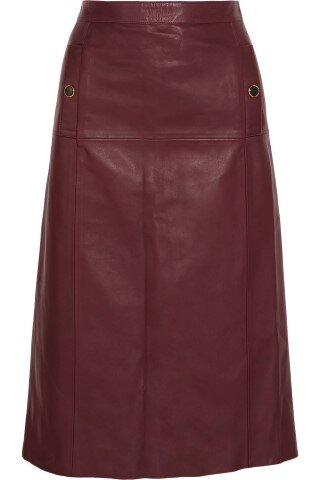 Leather is not just for the tough chicks, it's also great for those with a more feminine taste. This Net-A-Porter.com online exclusive Vanessa Seward skirt is cut from luxuriously soft leather and sits nicely at the waist with a concealed zip fastening at the back. With this skirt, women can now strut through Fall in a midi leather skirt with a flattering silhouette.
Harris Wharf London Wool-felt Coat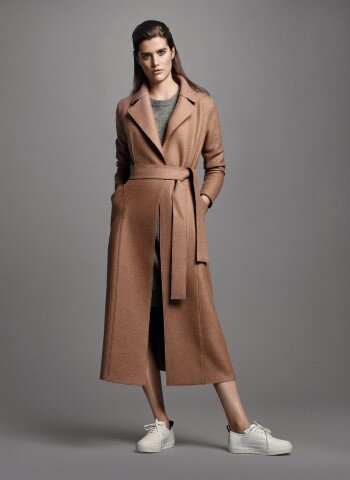 Nothing speaks better than Fall that a camel-coloured coat. This one from Harris Wharf London is made from smooth wool-felt and unlined for lightness. Its relaxed tailoring warms you up while creating shape with its waist tie design. the best thing about it? It looks good with everything.
Frame Denim Le Classic Striped Washed Silk-Charmeuse Shirt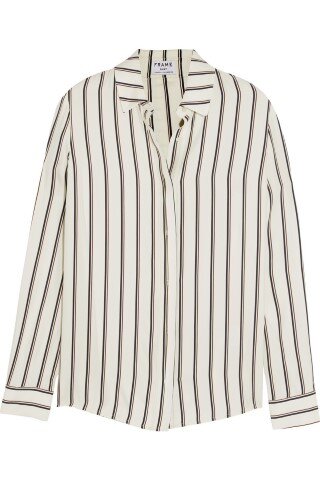 Stripes--the go to pattern for an effortless, crisp, and sophisticated look. Frame Denim makes it even better with a silk-charmeuse fabrics, and ultra-soft and delicate cloth that's a great insulator for cooler days for the season. It features a subtle pleat at the back and placket for a sharper, sleeker silhouette.

For Singapore shoppers, enjoy free express delivery on all orders over USD300
Shop the looks at Net-A-Porter.com
Which one are you buying first? Let us know in the comments below!