The new normal involves the obligatory wearing of face masks, continuous social distancing, and somehow also finding a way to reconcile B.C. (Before COVID) work-life with the new. For most women, this also involves figuring out which makeup to use with their face masks. Most experts would advise skipping it altogether; using makeup with heavy formulations, such as foundation and concealers, should be minimised as dermatologist Dr. Hadley King told Refinery29. This is because the increased friction and humidity underneath your mask can make your skin more acne-prone. But what if you just need to have makeup on? It's part of your job or a regular step in your everyday routine. Your best bet would be to use noncomedogenic products with lighter formulas, such as tinted moisturisers.
Tinted moisturisers offer a light coverage (so your skin can "breathe") or tint to your skin while also infusing it with some skincare benefits, depending on which one you're using. Below are some of the best tinted moisturisers to wear under a face mask.
TARTE Amazonian Clay BB Tinted Moisturizer Broad Spectrum SPF 20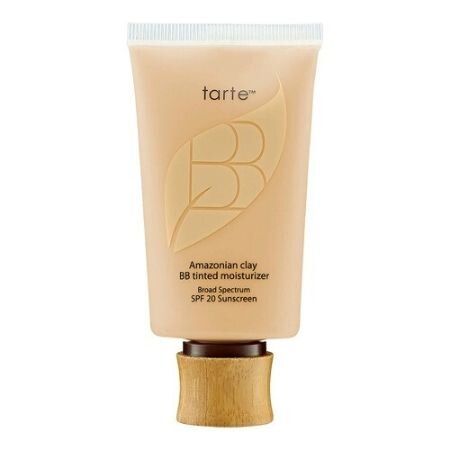 Tarte's Amazonian Clay BB Tinted Moisturizer quickly became a holy-grail because of its oil-free and water-based formula that doesn't clog your pores. Aside from that, it contains a lot of ingredients that nourish and protect your skin. Healing chamomile extracts, antioxidising vitamins A, C, and E, and moisture-retaining sodium hyaluronate all make this tinted moisturiser a good option for daily wear. While it doesn't have a lot of coverage, it does even out your skin tone and reduce the appearance of redness.
PIXI H2O Skintint Tinted Face Gel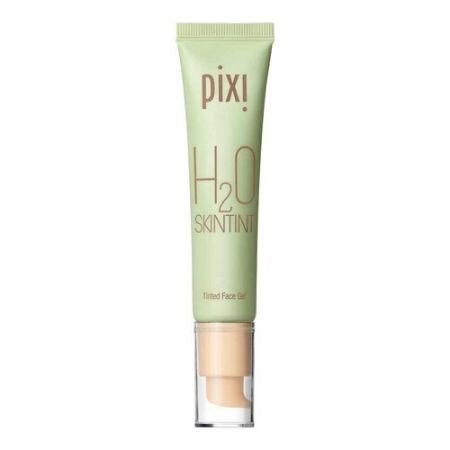 If you simply cannot handle the feeling of wearing creams on your face, then you should consider Pixi's H2O Skintint Tinted Face Gel instead. Its unique formula has very, very light coverage but makes up for it with its refreshing moisture boost. If you like looking fresh-faced without packing on the products, this might be the one for you.
First Aid Beauty Ultra Repair Tint Cream SPF 30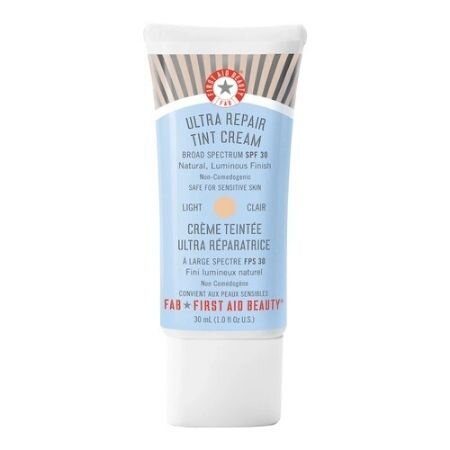 Another nice tinted moisturiser to wear under a face mask is the First Aid Beauty Ultra Repair Tint Cream with SPF 30. You get a lot of skin-loving benefits with it since it's formulated with vitamin E, hyaluronic acid and other nourishing ingredients like colloidal oatmeal and allantoin. If you just want to minimise redness and even out your skin, you'd like the mousse-like formula it has since it also will not clog your pores. Plus, it has SPF which is always good for your skin.
Colourpop Pretty Fresh Hyaluronic Tinted Moisturizer
Now that international orders are coming through again, it would be a breeze getting your hands on this Colourpop tinted moisturiser to wear under a face mask. Since we're trying to avoid our skin from drying out, the hydrating hyaluronic acid will help keep the skin hydrated. It also has coconut water to further nourish and soften the skin. The oil-free, lightweight coverage from the Pretty Fresh Hyaluronic Tinted Moisturizer is just enough to "perfect" your complexion and make you look fresh throughout the day. Plus, it's one of the most affordable options on this list. Win-win!
Shiseido Waso Color-Smart Day Moisturizer SPF30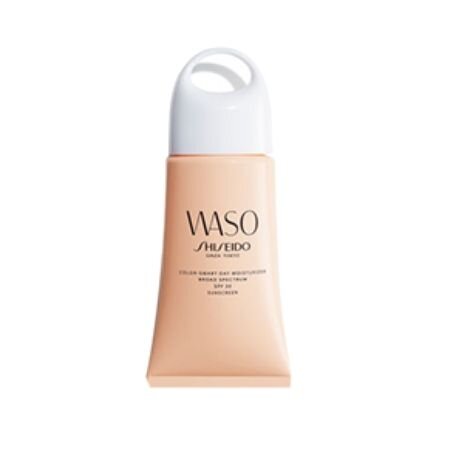 To cap off this list, we have a colour-adapting moisturiser for you to try. The Shiseido Waso Color-Smart Day Moisturizer with SPF30 not only protects your skin from UV rays and environmental stressors with its PhytoResist System+, but it also enhances your skin tone to make it appear brighter and healthier. Specially formulated with carefully extracted whole Carrot Cells, this day-time moisturiser leaves long-lasting hydration for all skin types.
(Cover photo from: colourpop.com)
Get to know the skincare ingredients that can worsen your dry skin.