Ever wondered why your skin isn't as clear as you wish for it to be? Or no matter how consistent you are with your skincare routine it just doesn't seem enough? Fact is, your skin could possibly be affected by your working/living environment and the type of lifestyle you lead (E.g. Drinking too much alcohol, sleeping late, irregular diet, etc).

The first step to achieving radiant-looking skin would be to understand your own skin type and to incorporate a daily skincare routine most suitable for you.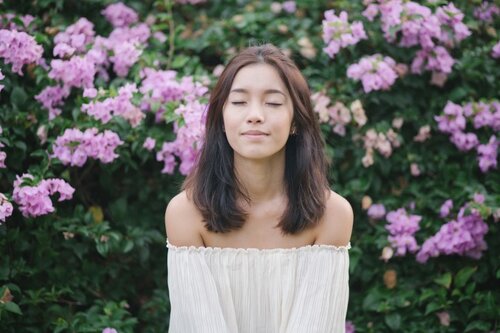 I start my day by cleansing my face – I personally prefer oil-based cleanser, as it's much more suitable for my combination-type skin and doesn't cause my skin to become all taut; you might get the idea that having tight-feeling skin after each wash means that it's good or that your skin is being thoroughly cleansed. However, that's just a misconception. You're actually doing more harm to your skin, as that tightness in your skin probably means that your skin has gotten so dry that it's lost all its moisture, and you don't want that. Especially if your skin-type is dry, you might want to consider chucking out all that cleanser that doesn't provide protection for your skin nor moisturizes it at the end of each wash.
Post-cleansing, I move on to Toner – for balanced pH level and clear skin > Moisturizer > Sunblock (loads and loads of it). I'm crazily obsessed with skin protection, much so after being told that I've got tiny little freckles appearing on one side of my cheek. By the way, don't forget to apply all of your skin care and make up onto your neck as well if you don't want to have uneven skin tone!