It's official: Tokyo 2020 Olympics is finally happening! The much-anticipated sporting event, which is also referred to by fans as the Tokyo Olympics 2021, is scheduled to commence this 23 July to 8 August — almost exactly a year after its initial postponement due to the global pandemic. The event will retain its 2020 branding despite the current schedule and will see the participation of 205 countries vying to compete in a total of 50 Olympic games.

Still, not everything is back to normal just yet. It's still unsure whether or not sporting fans would be allowed to cheer for their bets once the ceremony commences (the pandemic is still far from over after all). Thankfully, there's another form of support coming in. Below are fashion, beauty, and lifestyle brands supporting the Tokyo Olympics 2021.


SK-II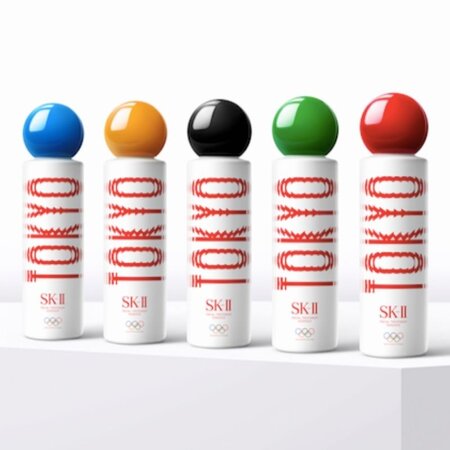 SK-II's cult-favourite PITERA™ Essence Special Edition gets a medal-worthy makeover with five limited-edition coloured bottles inspired by the Olympic rings. The bottles are also branded with the word 'Tokyo' to celebrate the location of this undeniably memorable sporting event. Sports fan or not, this is definitely a pick you wouldn't want to miss having in your collection.


P&G

P&G's relationship with the Olympics started when they first became a worldwide sponsor for the event in 2010. Their brands such as Pantene, Whisper, Olay, and many more took part in the Olympic marketing efforts and provided on-event support for athletes and staff. This year is no exception.

The company also launched their #LeadWithLove campaign, which showcases stories of athletes from all over the world, as well as videos featuring heartfelt scenarios that show the connections between people of diverse backgrounds. The goal is to show that the Olympics provide a great opportunity to show solidarity amid diversity especially given the challenges the world has experienced in the past year.

SKIMS

Yep, you read that right! Kim Kardashian's shapewear brand is also showing support for Olympic athletes this year. In case you don't know, Caitlyn Jenner (born Bruce Jenner), the ex-spouse of Kim's mum, was actually an Olympic gold-medal decathlete before her retirement in 1976. That's why Kim, along with the rest of the Kardashian-Jenner family, grew up hearing about and witnessing Olympic events during their youth. This made her immediately say yes when SKIMS was invited to be the official shapewear and loungewear sponsor for Team USA's athletes. The brand will show support for Tokyo Olympics 2021 and the Paralympic Games, which will also be held this year.


ASICS
Japanese sportswear brand ASICS is also onboard to support this year's Olympics. Apart from being listed as one of the event's
official sponsors
, ASICS also launched a series of video and photo campaigns for the occasion. One of which features long-distance runner and Japan's current Olympic representative Honami Maeda and actor Lily Franky (above). Other related content posted on their social media featured artist, TV comedienne, and entrepreneur
Naomi Watanabe
; and actress
Tao Tsuchiya
. The campaign aims to 'Uplift Minds' and support sportsmanship.
Coca-Cola x Mengniu

We can't talk about brands supporting the Olympics without mentioning Coca-Cola. The food and beverage company is one of the sporting event's longest-standing partners. It has helped support many scholarships for athletes and invested in youth sports programs all over the world. Coca-Cola also launched a partnership with Chinese dairy company Mengniu to strengthen and "promote Olympic values globally" starting at the Tokyo Olympics 2021 up to the 2032 Games. Exciting, right?
Next, you don't need to be an athlete to get into shape. Check out five ways to stay active outdoors

here.