The Fukuzenji Temple looks quite ordinary at first glance — a small Shingon Buddhist temple perched on a hillside in the tiny seaside town of Tomonoura. But take the time to wander in and you'll find several hidden gems in its midst, including what some claim is the most beautiful view in all of Japan.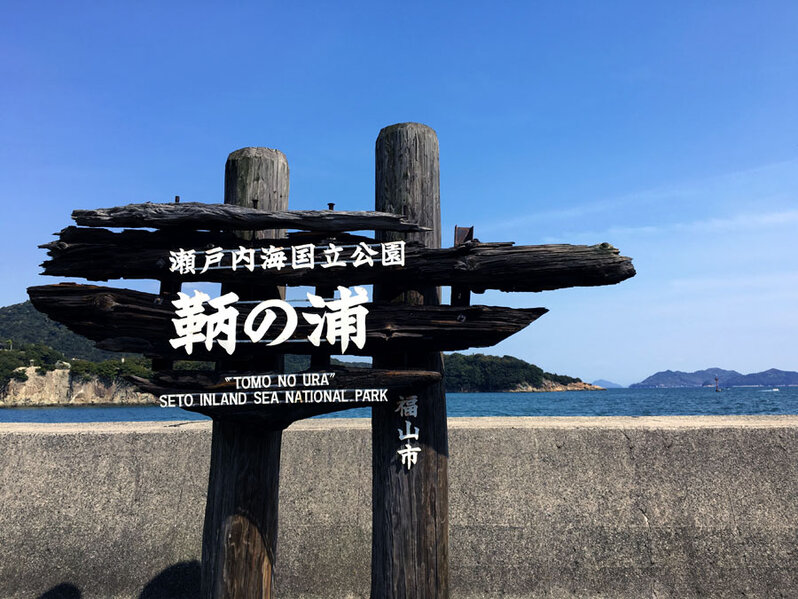 The temple grounds house Taichoro Hall, which is said to have been built during the Edo period (1603-1867) in 17th century Japan. In 1711, the hall played a part in hosting Korean delegates, one of whom famously called its East-facing view "most beautiful in Japan." This proclamation, in handwritten calligraphy, is now proudly displayed above the window.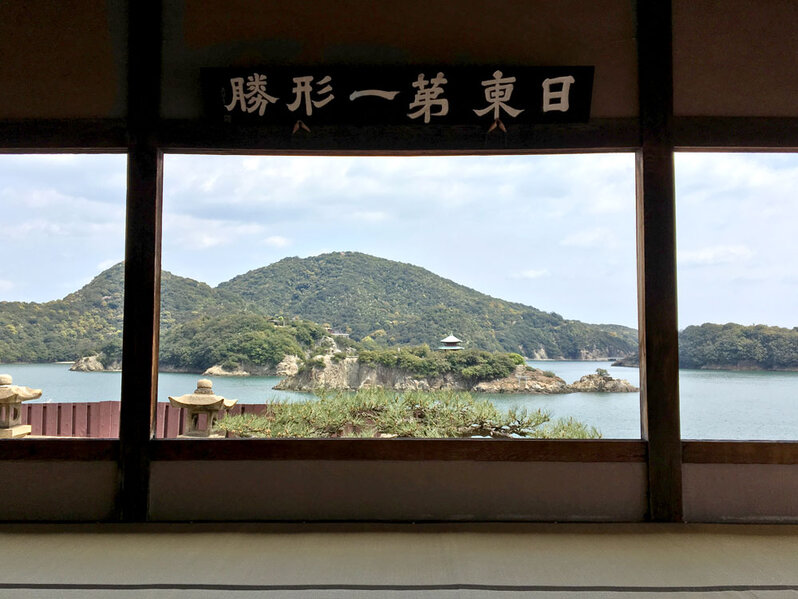 Sit by the window for a while and savour the serenity as you take in this iconic view of the neighbouring islands Bentenjima and the much larger Sensuijima against the backdrop of sapphire waters and rolling green hills. You might spot a ship with black sails slicing through the waters. Though modelled after olden-day pirate ships, they contain nothing ominous — just curious tourists eager to visit Sensuijima for the day.

For those feeling a little more adventurous and hankering for a truly bird's-eye view of this picturesque port town, head over to the Ioji Temple on the west side of the old town. The second oldest temple in Tomonoura founded in 826, it offers some beautiful views of the Tomonoura town and port area. But don't stop there – head to the back of the temple where you will find a path that leads you up the side of Mount Ushiroyama. Climb about 600 steps to the hall of Taishiden, said to be the original grounds of the temple, and you will have a spectacular, unblocked panorama of the surrounding bay and the Seto Inland Sea area.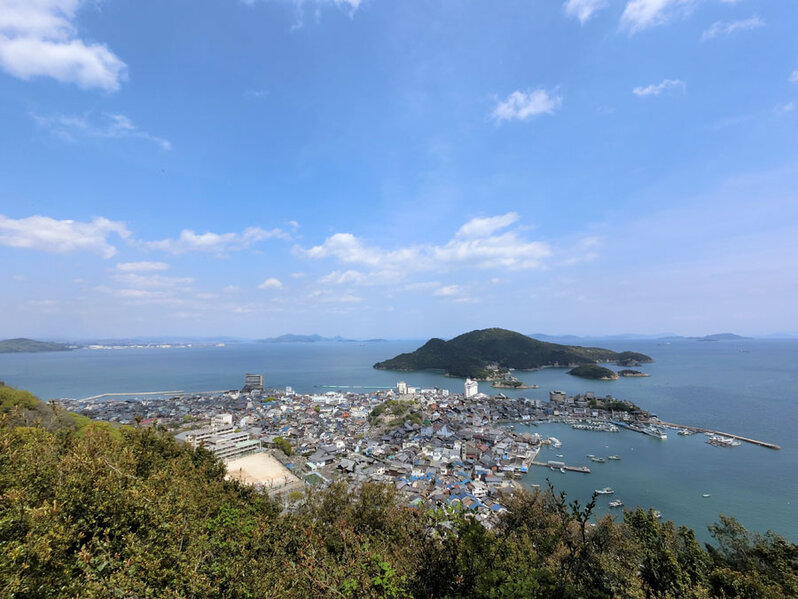 Many famous writers and artists have been inspired by the charm of this tiny town throughout its history, but none more famous than the Studio Ghibli animator Hayao Miyazaki who based the seaside town in the 2008 film Ponyo on the Cliff on the short time that he lived in Tomonoura. More recently, action fans of the 2013 Wolverine movie might recognise scenes from this village as the place the titular Wolverine took refuge in for a bit.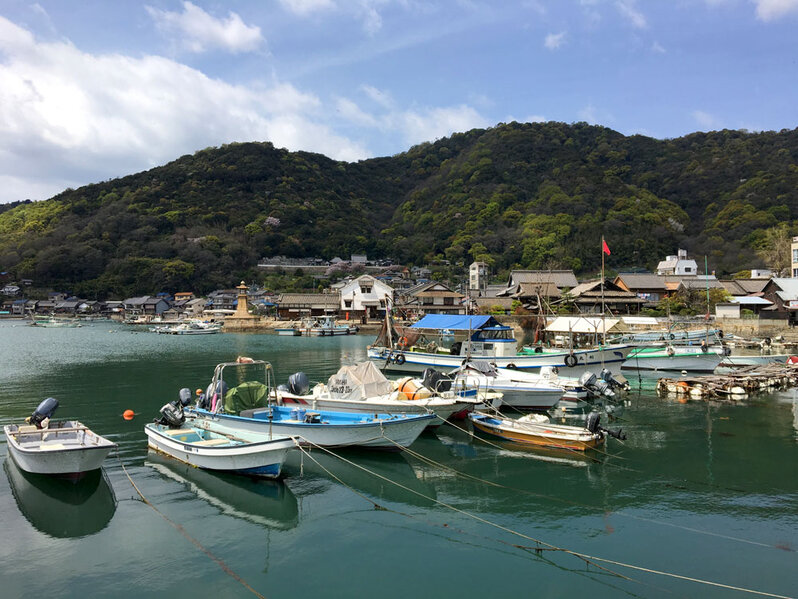 Around the historic port area dotted with fishing boats are artists sketching or painting the idyllic landscape. The iconic lantern-shaped Joyato Lighthouse is a favourite subject for artists and photographers alike. No other fishing town has managed to preserve these Edo-era port features as well as Tomonoura.
Before you leave, make sure to pick up the old town speciality called Homeishu, a 16-herb rice liquor used as a healing confluence for fatigue and cold. Before the day ends, take a walk through the rest of the old town and allow its narrow alleys to transport you back in time.
Tomonoura is found in Tomocho, Fukuyama City, Hiroshima Prefecture.