Isn't it a wonder how mums always know what to say? They always have reminders about need-to-know beauty practices and confidence boosters, and style tips and notes to bear in mind. There may have been a part of our lives when we thought they were being too critical or too strict, but looking back, we somehow learned to live by their words that contributed to our own empowered personas today.
Read on as mums of some of our very own Clozette Ambassadors share their best beauty tips and words of empowering wisdom right in time for Mother's Day.
Grace, Juliana's mum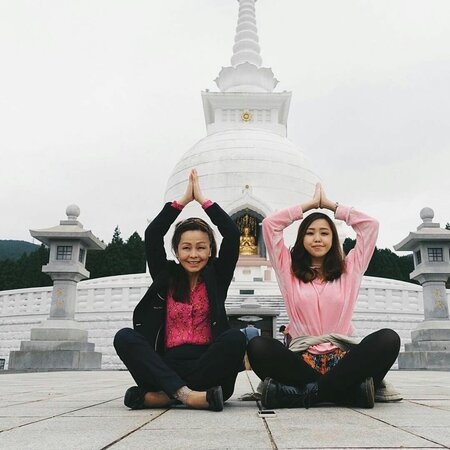 "Best beauty advice? [Get yourself some] sleep. Sleep and eat, and sleep and eat. And make sure you're happy. For me, I'm happy when someone cooks for me, and massages me, so make sure you find something that makes you happy like that."
Josa, Cess' mum
"The best beauty tip I could give [my daughter] is to be confident in her own skin. Accept your flaws and consider them as your assets. [For example,] stop struggling with your acne, give it time to heal, and the best way to do that is to get enough sleep and drink a lot of water."
Kristina, Cassandra's mum
"Always cherish and love yourself first before loving others. That's the ultimate beauty tip I can give."




"Stop looking at the mirror [often]! Don't worry [too much] about your hair, makeup, or what you're wearing. You're pretty just the way you are."
Rina, Aggy and Nina's mum
"My three beauty tips? One: remove your makeup at night and let your skin breathe once in a while. Two: use makeup as a tool to magnify the beauty that already exists. Three: remember Proverbs 31:30: '
Charm can be deceiving and beauty fades away, but a woman who honours the Lord will be praised'
. Write this on the tablet of your heart."
Beng Choo, Shivani's mum
"In terms of beauty tips, I would have to say that my mum always told me that my skincare regime always has to be priority number 1, no matter what. This meant double cleansing at the end of the day after heading out and removing any excess dirt that was left on the face. This resonated well with me because I had always admired her youthful looking skin. This also bodes well, too, if you would want a flawless makeup finish."
Want to get styling tips from Clozetters' mums, too? Take a gander here.