While this was quite an unusual year, beauty remained the same. It was business as usual with beauty brands releasing new and exciting product launches every month. Beauty trends from last year continue to be popular as more brands jump on the hype. And, all things considered, who would have thought that eye makeup would become more popular this year? We break down the top beauty trends of 2020 below, so read on!
The fox eye makeup trend was one of the most prevalent in 2020
This year, fox eye makeup reigned supreme on social media as one of the top beauty trends of 2020. A look popularised by Bella Hadid and Kendall Jenner, the fox eye makeup trend was one of the most top searched topics of 2020. TikTok and Instagram only helped to make it reach more people. So what made it trend online? Eyebrow shaving aside, we think that it's pairing the straight, lifted brow with a subtle winged eyeliner to create a youthful yet also sultry look that made it oh-so-popular.
Eye makeup was the highlight of the year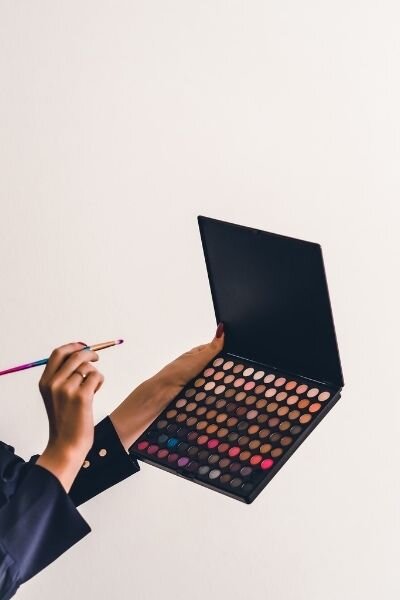 It's not just the fox eye makeup that was popular this year. With mandatory mask-wearing in public, we had to figure out ways of getting our makeup fix without the fear of contracting maskne. One solution was focusing on eye makeup to accentuate our gaze despite having half of our faces covered. This led to more artistic interpretations of eye makeup looks, from watercolour eyeshadows to graphic eyeliners. In fact, eye makeup products were so popular that their sales increased dramatically this year especially as compared to lip products.
Clean beauty products are highly in demand
Clean beauty continues to be one of the biggest buzzwords in the beauty world. More brands are coming out with vegan makeup and skincare products in answer to the demand for new formulations. On one hand, Innisfree has recently launched their Simple Line collection featuring EVE VEGAN-certified skincare. On the other hand, Supergoop! has been reformulating their sunscreens to be more reef-safe. More recently, FENTY Skin came out with not only Rihanna-approved skincare but also vegan- and environmentally friendly items. Expect to see more of the same in the coming months!
Dye-it-yourself hair antics took over
As hair salons were temporarily closed, people had to look for ways to keep their manes in-check. Aside from learning the correct ways of caring for their hair at home, experimenting with at-home hair dyes and even self-haircuts became the norm as we waited for the appropriate time to schedule the next hair appointment. Bold and quirky hair choices like the two-toned hair trend also became popular while people stayed at home.
Minimalism is the word
It seems minimalism not only applies to fashion and lifestyle but also in beauty. Aside from skinimalism (minimal skincare) and multi-use makeup products, subtle tattoos and nails were some of the top beauty trends of 2020. While nail art will always have a place in our hearts, minimalist nail trends were just easier to do at home while nail salons were closed for weeks. Aside from that, small tattoos were also adjacent to the on-going minimalism high. The subtle, delicate ink designs are a good way of self-expression and making even the smallest details count.
Which beauty trend of 2020 was your fave?
(Cover photo from: Laura Chouette via Unsplash)
Next, discover the most searched beauty and fashion topics on Google this year.