Fashion and beauty lovers were recently treated to an amazing lineup of beauty demos and fashion shows at Clozette Style Party held at Suntec City, North Atrium.

In the midst of YouTube star Morgan from The Beauty Breakdown doing a live demo on how to get a "Blushing Doll" makeup look, and numerous pieces from Asian designers being sported on the runway, the highlight that many were waiting for was the runway debut of British online retailer ASOS!
For the first time ever in Asia, ASOS treated the crowd in Singapore to a Festival Chic runway display of their current Spring/Summer 2016 collection, all modelled by our stunning Clozette Ambassadors, with their tresses styled by REDS Hairdressing, and their makeup done by renowned K-beauty brand, LANEIGE.

So if you want to know which of the 26 festival-inspired pieces we adored, keep reading below!

--------------------------
Flirty and edgy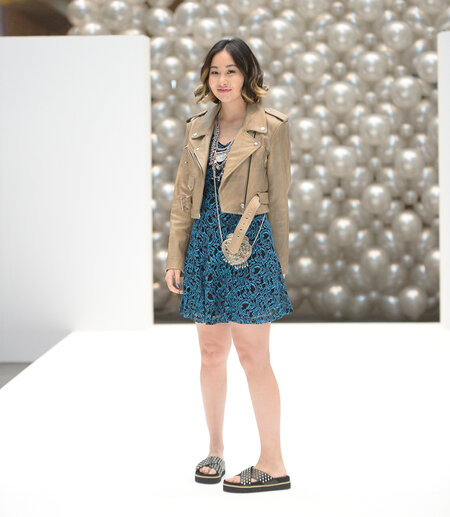 The intricate details of the dress, coupled with the beige leather jacket give a nice contrast to each other. It's an easy-to-put-together look that looks timeless and chic; perfect for any decade and anyone!
Fringe-worthy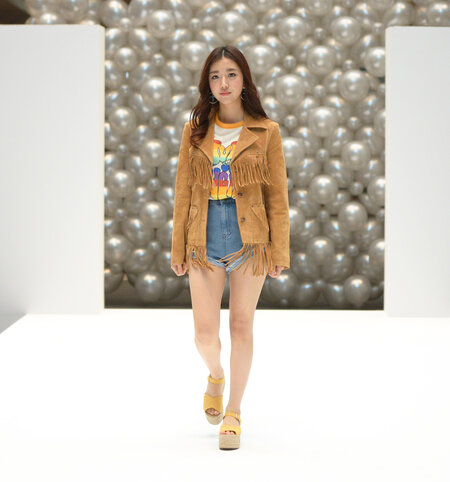 This outfit
YouTube star Sunny Dahye
is sporting is every music festival lover's dream. The high-waisted denim shorts, paired with the vibrant graphic tee, are gorgeously completed by the oversized suede fringe jacket – making this ensemble perfect for both hot and cool weather!
Ethereal silhouette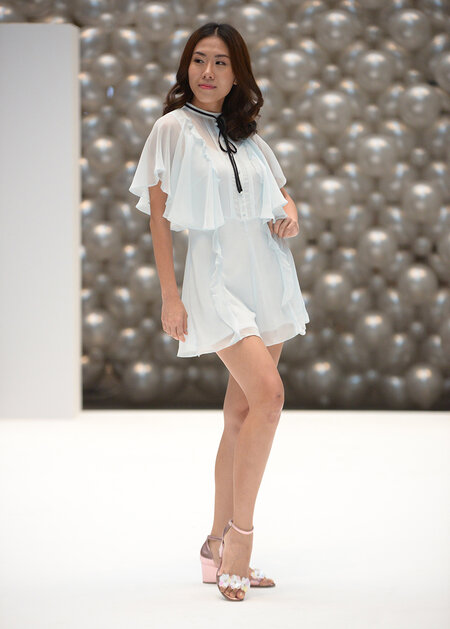 Nothing says 'summer' quite like an airy and pastel-coloured romper. Its design, inspired by loungewear from the 1940's to 1950's, gives off an ethereal vibe that is just right for festival season.
Pop of colour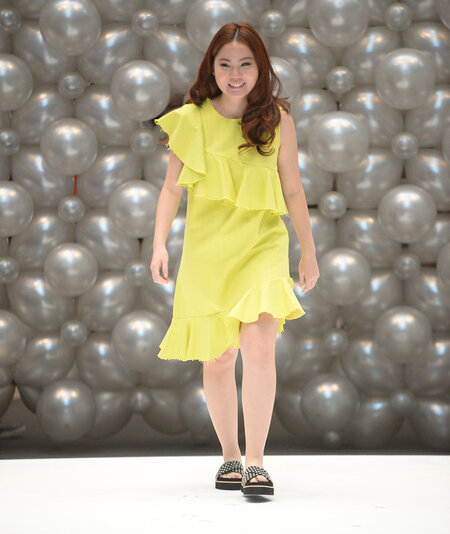 If you want to stand out amongst the flower crowns, kimonos, and body jewellery, then this frilly bright green dress is the one for you. Its A-line silhouette will add dimension to your body, while its soft frills will add a nice flirty touch to your look!
Athleisure chic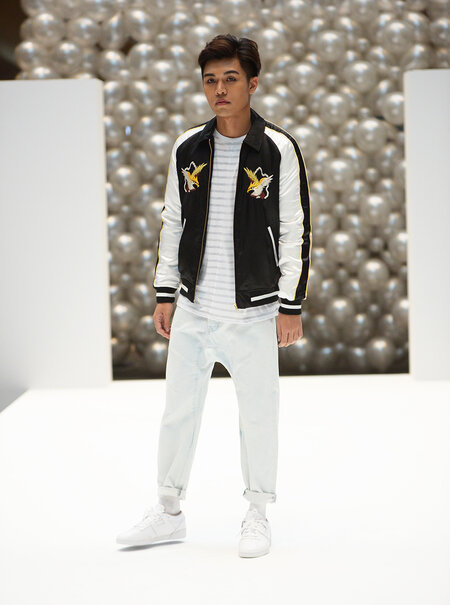 Combining comfort and style, this menswear ensemble can be worn to music festivals, casual dates, dinners, fashion shows, and many more! Plus, its mostly-white colour scheme will emphasise any tan you have for that gorgeous summer glow.
The new 'nude'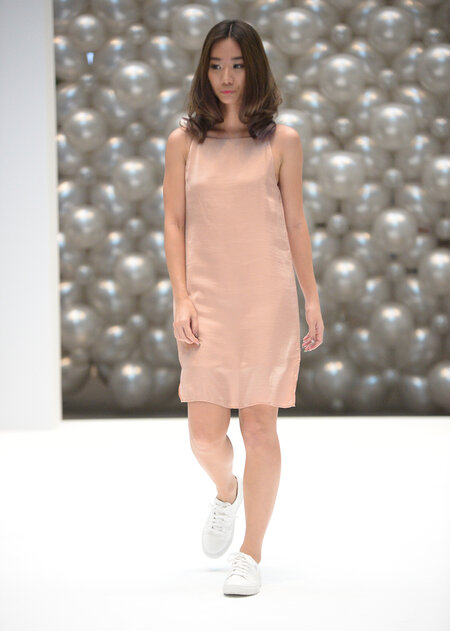 Ever wanted a nude dress? Then this piece will surely call out to you! Layer it with accessories or wear it alone, this sleek nude frock is surely one eye-catching piece!
Lovely lavender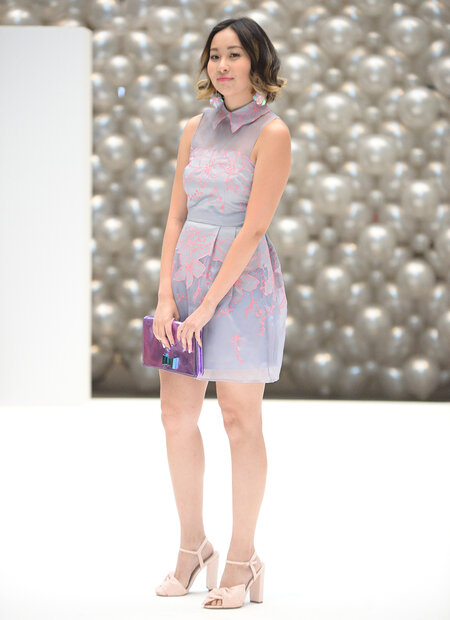 On the opposite end of the simple nude dress, is this lovely lavender dress with coral embroidery! The contrast between the two colours beautifully emphasise each other, while the high collar and sheer texture play on innocence and high fashion.
Ripped and bold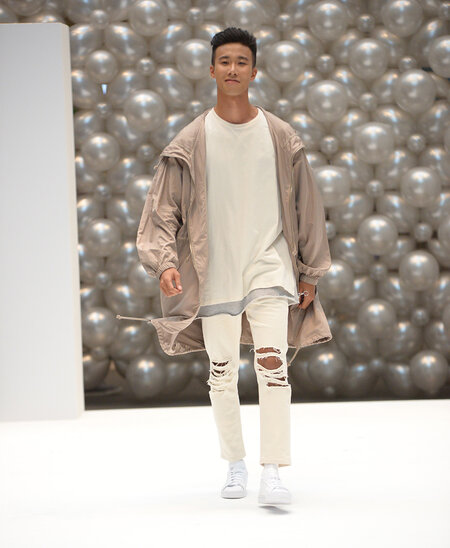 Ripped jeans are back and it's now better than it ever was! By pairing it with a daring jacket, it adds texture and dimension to the ensemble for that modern and edgy finish.
Maxin' out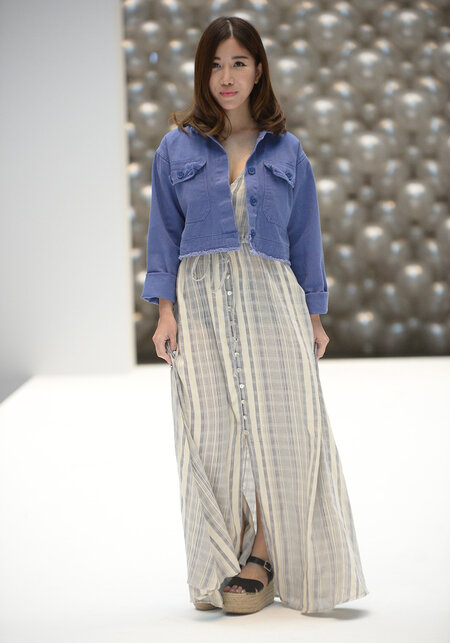 The best dress to wear in the middle of summer is the maxi dress. It's light, comfortable, stylish, and classic and trendy at the same time! Pair it with a bold jacket for a nice pop and you'll be festival-ready in no time!
Day-to-night glam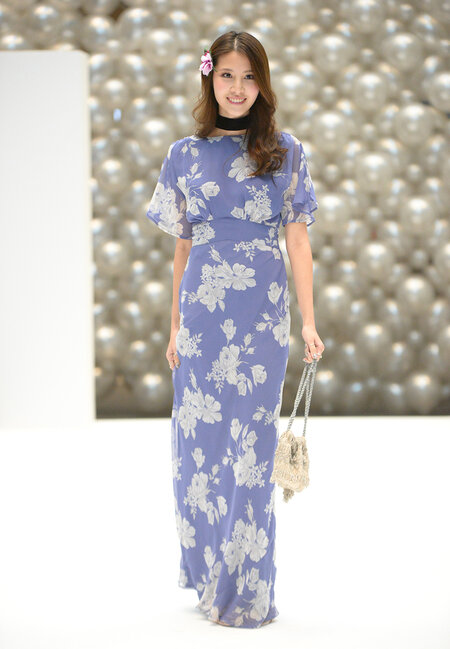 For those who are love daytime glamorous looks, then this floral periwinkle dress is the perfect day-to-night ensemble to wear anywhere, anytime! Its shape will hug your curves in all the right places, and its light fabric makes it suitable for our tropical weather!