(cover photo from nadineodelia)

At the end of the week (or day), we all just want to loosen up and relax. Whether it's a girls' night out or an intimate dinner with our families, we all need a break from life. And what better way to take a break than in one of the hottest clubs and lounges around Southeast Asia?
All located in top floors, these luxurious and fashionable places will cater to everyone's tastes with delicious drinks, heart-pumping music, and great people!
So get into the party mood this holiday season by checking out the top places where you can dance and have fun until the Sun comes up!
--------------------------
Altimate (Singapore)
Image from Altimate
Take in the breathtaking view of Singapore's skyline at the 61st floor of 1-Altitude —
Altimate
. This exclusive spot, with is luxe interiors and state of the art technology, is more than just its visual wonders. Its premium spirits and cocktails, international DJs, and personalised service offer exhilarating experiences that will give you more reasons to party every night!
Marini's on 57 (Kuala Lumpur)

Image from Marinis57
Witness the best view of Kuala Lumpur from the 57th floor of Petronas Tower 3 at
Marini's on 57
! This restaurant, bar, and lounge offers Italian dining at its finest, a cocktail bar where in-house DJ's spin their magical music, and a lounge that houses the most extensive collection of single malt whiskey and cigars. This luxe 3-in-1 establishment has something for everyone, from Mojito Mondays to Dear Sundays — guaranteeing all your party needs are met!
SKYE (Jakarta)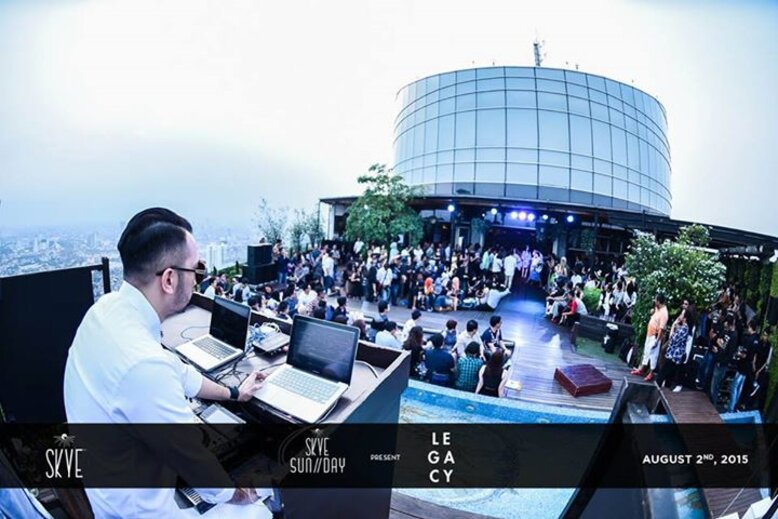 Image from Facebook
Established as a "Lifestyle Resort in The Sky,"
SKYE
provides a getaway for Jakartans who need a little pause from their hectic lives. Located on the rooftop of BCA Tower - Grand Indonesia, this iconic landmark is comprised of spacious indoor and outdoor spaces, where the outdoor area is a bistro by day, and a lounge by night.
71 Gramercy (Manila)

Image from Facebook
Chill with your friends and party in the clouds at the highest club in Manila,
71 Gramercy
! Take in the stellar views of the country's capital with this New York style restaurant that transforms into a bar and lounge at night! Serving numerous drink concoctions with different themes every night, it's no wonder why this has become the hottest spot in Manila!
--------------------------
Which club do you love? Let us know in the comments below!