This year is Singapore's golden jubilee year and many brands and merchants have introduced various limited edition SG50 goods to celebrate this wonderful occasion as well as to entice shoppers to own a piece of Singapore's history. It is certainly very meaningful to add a stylish SG50 item to your closet in view of the wide variety of offerings from the various brands, ranging from bags, clothes and watches to pens and jewellery
However, it can also be rather confusing to decide which SG50 items to invest in. So scroll down for some exclusive SG50 items which are definitely worth looking at.
-------------------------
Fendi SG50 Petite 2Jours Bag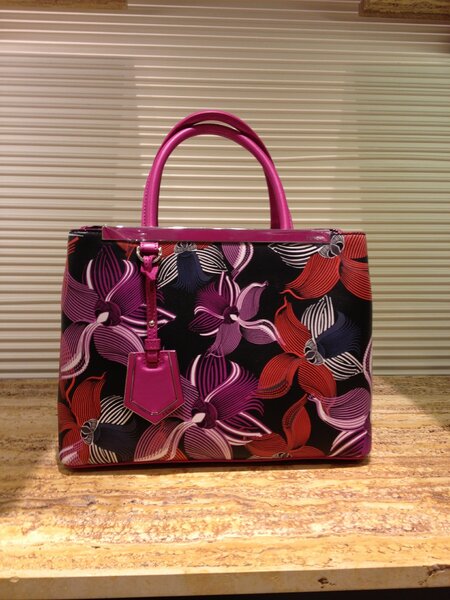 Upon hearing that there are only 16 pieces of this limited edition Magenta calfskin
Fendi Petite 2Jours handbag
with the all-over multicolor geometric orchid print available, it was certainly a must-have item to grab at their preview event.