This year is Singapore's golden jubilee year and many brands and merchants have introduced various limited edition SG50 goods to celebrate this wonderful occasion as well as to entice shoppers to own a piece of Singapore's history. It is certainly very meaningful to add a stylish SG50 item to your closet in view of the wide variety of offerings from the various brands, ranging from bags, clothes and watches to pens and jewellery
However, it can also be rather confusing to decide which SG50 items to invest in. So scroll down for some exclusive SG50 items which are definitely worth looking at.
-------------------------
Fendi SG50 Petite 2Jours Bag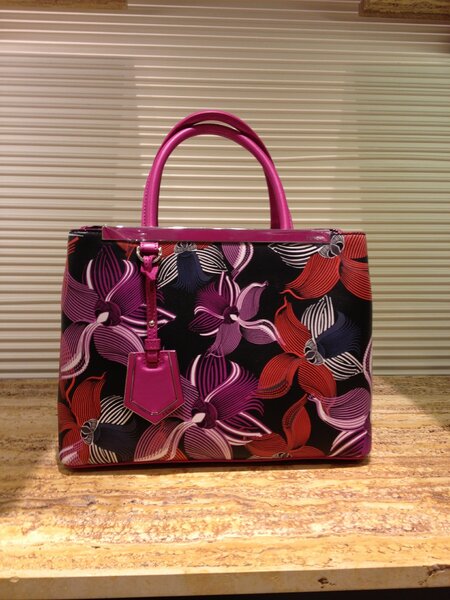 Upon hearing that there are only 16 pieces of this limited edition Magenta calfskin
Fendi Petite 2Jours handbag
with the all-over multicolor geometric orchid print available, it was certainly a must-have item to grab at their preview event.
MCM SG50 Bag Charms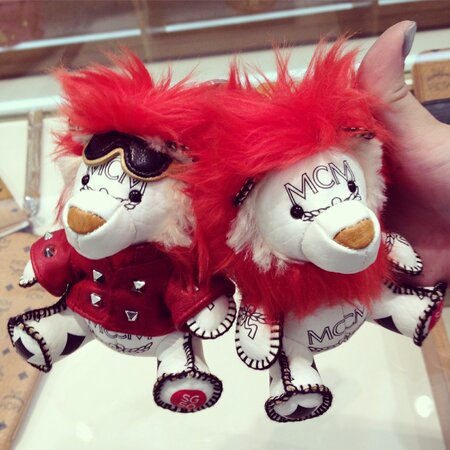 Check out these cute lion mascot bag charms from
MCM
! The one on the left even comes dressed in cool shades and raincoat to signify Singapore's tropical climate!
Kavant and Sharart SG50 Jewellery Collection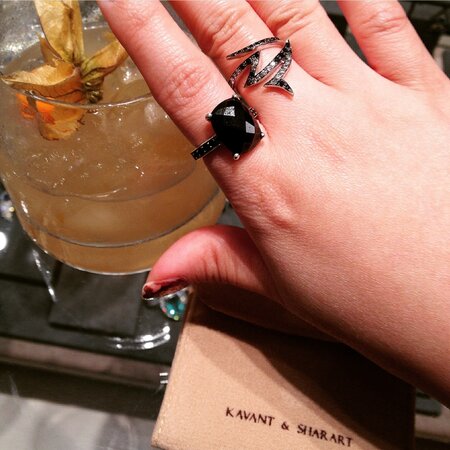 The National Museum of Singapore
invited the award-winning husband and wife team to come up with a series of jewellery designs to commemorate the SG50 year. Seen here is one of their SG50 designs which was recently available during the
Singapore Jewel Fest 2015
. And if you're all about uniqueness—take note that this is the one and only piece in the world, so no worries about another person wearing the exact same ring as you.
Swatch SG50 Watch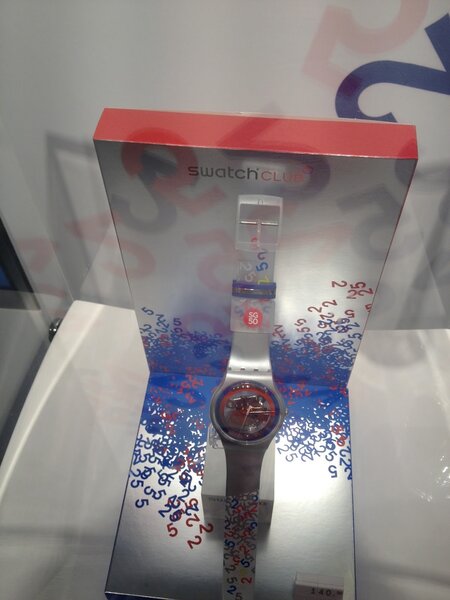 This batch of the annual
Swatch Club Watches
come with the SG50 logo and is one of the most affordable yet meaningful items to own.
Mont Blanc SG50 Commemorative Meisterstück White Solitaire Writing Instruments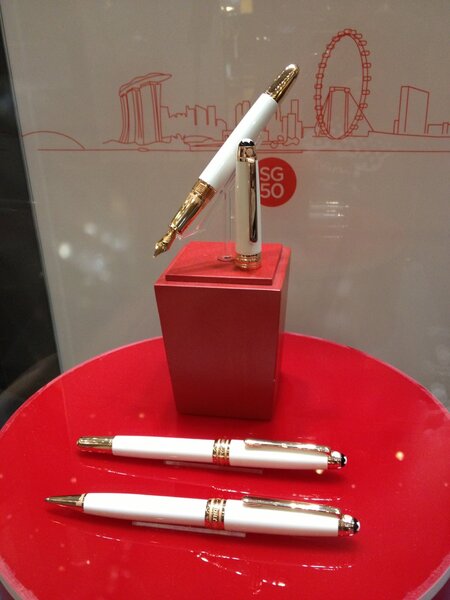 Own a piece of writing history with these limited edition writing instruments from
Mont Blanc
in precious white lacquer and red gold fittings which are engraved with the city's skyline. Notice the familiar Singapore Flyer being elegantly engraved onto the fountain pen?
--------------------------
Which SG50 item do you own? Share it with us in the comments below!
Want to know more about Leechie? Follow her here!