It was an awesome lineup of fashion shows over 4 days at Digital Fashion Week 2015 which showcased designs from selected local and overseas designers. Out of the many fashion shows, some designs left a huge impression. In particular, the Thai designers presented some really unique and chic designs.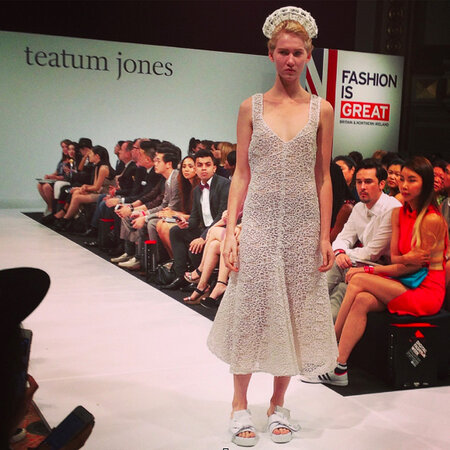 Here are some highlights from Digital Fashion Week 2015!
--------------------------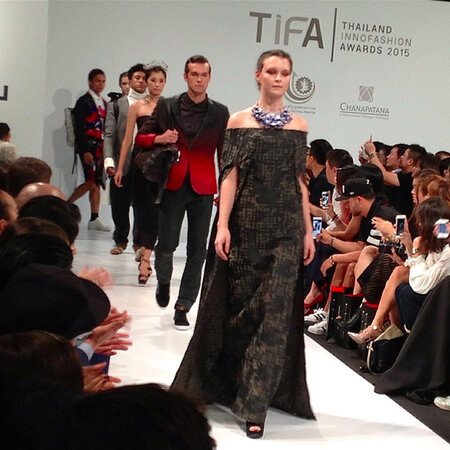 The Thailand Innofashion Awards show, which included a live recording segment of Fit for Fashion Finale, was one of the most interesting shows at Digital Fashion Week 2015. The 3 final contestants of Fit for Fashion were models as part of this runway show too.
Some of the outfits presented have impressed in terms of the textured finishes, intricate and exquisite details as well as bold patterns. It was a good mix of both street wear as well as evening wear for men and women. Really love the designers' unconventional take on the designs showcased.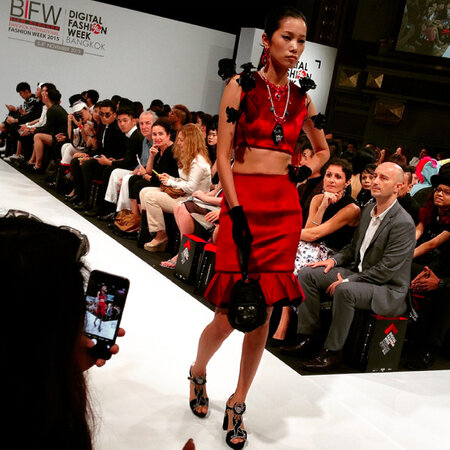 The designers from Thai Collective by Siam Paragon presented an outstanding selection of designs. Check out the protruding black flower details around the shoulders of this feminine 2 piece outfit which was paired with a cute hand carried bag.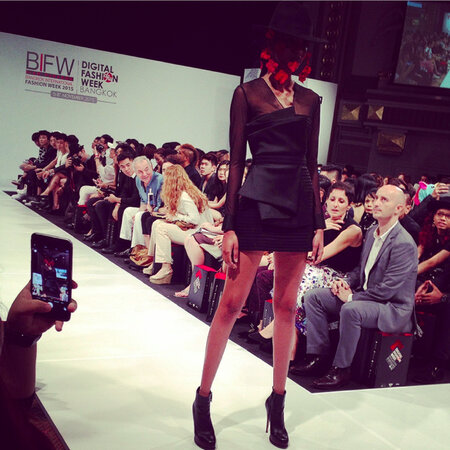 Another gorgeous black number presented by Thai Collective by Siam Paragon, featuring play on interesting folds and different fabric textures.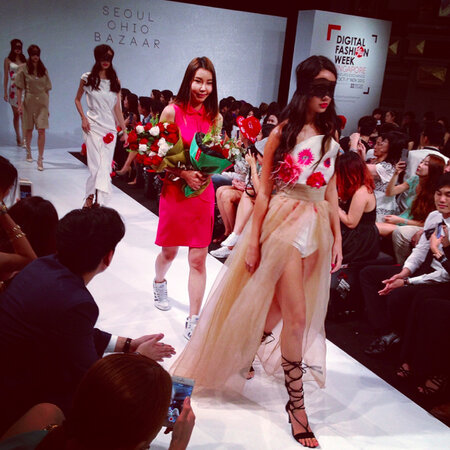 Seen here is the designer of Korean brand Seoul Chic Bazaar with her collection. The models appeared on the runway with black lace folds over their eyes, showcasing chic daily staples mostly in pink and nude with flower motifs spotted on many of the designs.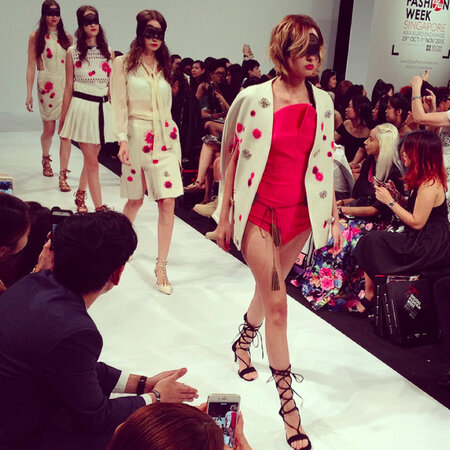 More chic daily staples presented by Seoul Chic Bazaar.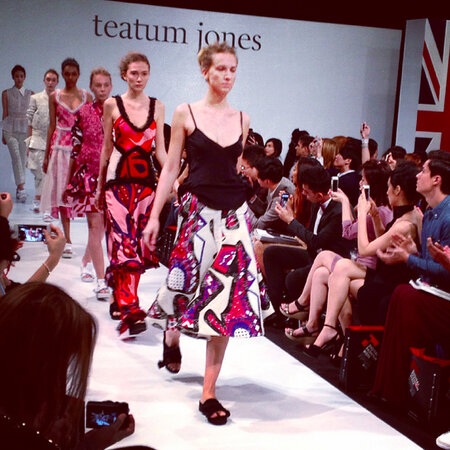 Designers of British brand Teatum Jones, winner of the 2015 British Isles International Woolmark Prize for womenswear and regular on the London Fashion Week schedule, Catherine Teatum and Rob Jones have put together another collection showcasing the modernist approach to elegance. A range of colourful Liberian tribal prints were presented together with some beautiful white macramé dresses which stole the show.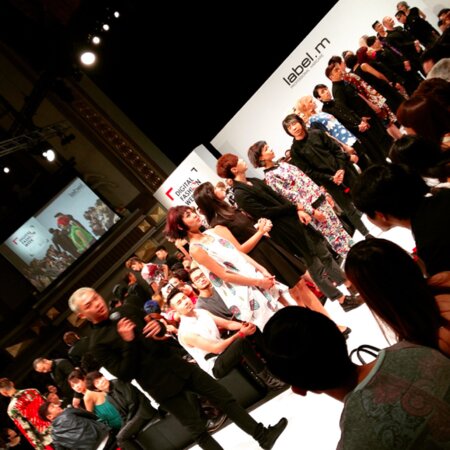 Love the avant garde hairstyles presented at label.m Hair Show which included a live hair styling demonstration segment.
--------------------------
Love attending fashion shows? Share your favourite moments with us in the comments below!
Want to know more about Leechie? Follow her here!