Travelling is never not exciting. For sure, when you have a trip planned, the nights leading to it are spent sleepless with you getting giddy about the things you'll discover. Still, however fun the actual exploration is, the organising and packing you need to do beforehand can be quite a bummer. With so many outfits to choose from, it's not easy to narrow down what to bring. Still, to enjoy your days to the fullest, you need to be fully prepared with all your fashion essentials. Save on luggage space with these travel capsule wardrobe pieces that will let you enjoy your voyage in style.
Dress to impress with an all-around dress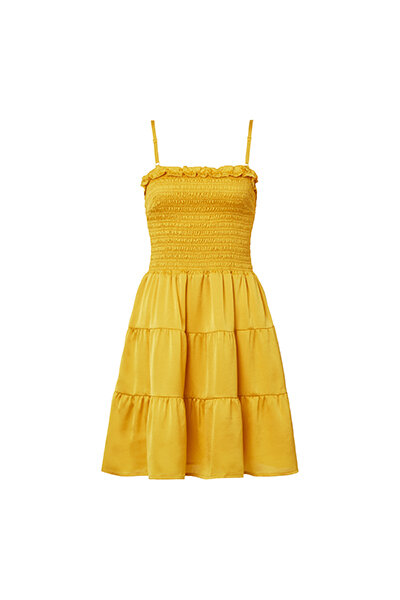 Seed Heritage December Woman Collection dress, price unavailable
When travelling, it's a must to bring along at least one dress. What's great about this essential is that one dress basically makes your whole outfit, so there'd be less need for you to pack in more items in your bag. If you're going for a more feminine and whimsical theme for your travel OOTDs, opt for pieces like this sundress from Seed Heritage's December Woman Collection. Its bright yellow colour make for an eye-catching look, but its silhouette still makes it flexible for mixing and matching. To match the weather and your personal style, you can easily switch it up by layering it with outerwear and tights so you can still dress to impress.
Move around in a comfy pair of shorts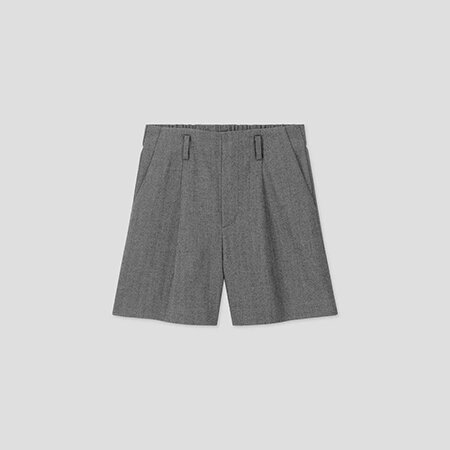 UNIQLO High Waisted Check Shorts, SGD19.90 (Photo from: uniqlo.com/sg)
But of course, some days on your trip, you just need more mobility and freedom to move. For such, it's important to pack along bottoms that aren't skirts. Opt to bring items made with fabrics that are stiff and wouldn't easily crease like this pair of High Waisted Check shorts from UNIQLO. Packing shorts are preferable, as they take less space, but if jeans are your thing, then feel free to bring such as well.
Pack your outerwear essentials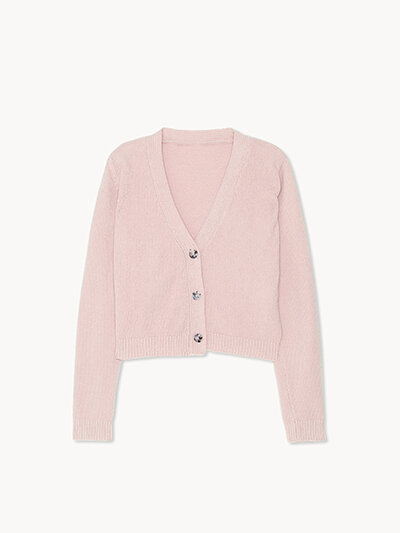 Pomelo Cropped Knit Cardigan in Pink, SGD34
Though we more or less know what sort of weather will greet us when we arrive at our destination, surprises are still bound to occur. So make sure you're well-equipped for these sudden changes in temp by having your fave outerwear essentials with you. The type can vary depending on the season you'll be visiting. But if you're simply whisking away to a place with moderate tropical temperature, then perhaps this Pomelo Cropped Knit Cardigan is enough to keep you warm on freezing flights.
Pair your bottoms with a fashionable top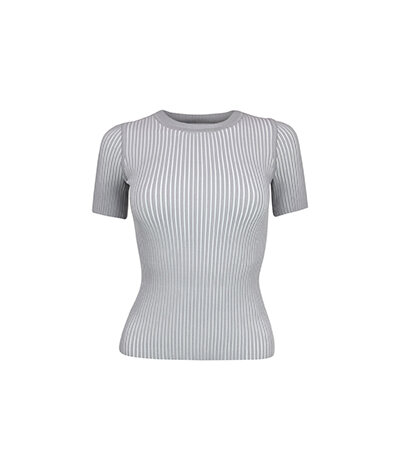 PH5 x SocietyA Rib Tee in Grey, SGD319
What's important in building a travel capsule wardrobe isn't necessarily variety. Instead, invest on quality fashionable tops that you can easily pair with different others. So don't forget to pack up on basic tops like this grey rib tee from the PH5 x SocietyA collab. It's elegantly simple, yet this classic shirt can easily be adapted to whatever look you're aiming for if you match it with the right pieces.
Up your body bag game
Kate Spade Cargo Medium Sling Bag in Optic White, price unavailable
Of course, rule number one in travelling is to keep your belongings safe. Have important stuff like your passport, money, and gadgets close to you by slinging a body bag that could fit all these when you go on your sight-seeing tours. Up your body bag game with this multi-pocketed Kate Spade Cargo Medium Sling Bag. Its white colour makes it perfect whatever your outfit is for the day. Not to mention, the boxy silhouette adds a touch of modern utilitarian to your ensemble. Such a multi-tasking accessory, isn't it?
Stay comfortable in walking shoes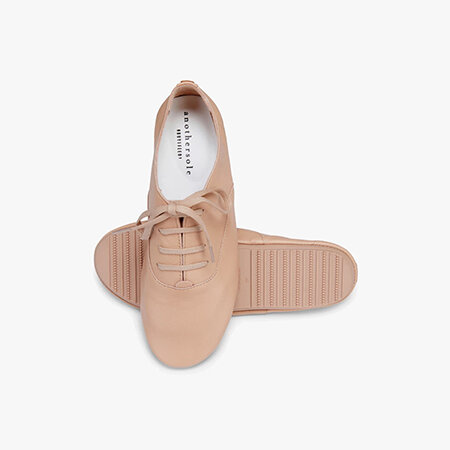 Anothersole Paloma Light Beige, SGD129.90 (Photo from: sg.anothersole.com)
Last but not the least, to complete your travel capsule wardrobe, you'd need to bring along footwear perfect for miles and miles of walking. After all, exploration's the only thing you'll really do the whole time. Stay comfortable in walking shoes that are comfortable and lightweight like Anothersole's Paloma. This pair of leather travel shoes are light, soft, and can easily fit into your suitcase.
When curating your very own travel capsule wardrobe, it's important to keep these essential pieces in mind, but that doesn't mean you can't add in any more items you see fit to your style and needs. What's really important to remember when packing is to stick to a colour scheme, so it would be easier to mix and match pieces to create different looks. Like with your daily wear, just take it light, have fun, and experiment so you can go around the world with your own personal style.
Flying soon to catch winter while it lasts? Keep in mind these stylish ways to layer winter clothes.