(cover photo from CrystalPhuong)
Travelling from the tropics to wintry climates can sometimes involve wearing so many layers that you resemble a human-sized marshmallow with feet – not a flattering look by any stretch of the imagination. Fret not, you can avoid this fate! With a little planning, you can look like a million bucks instead of the Michelin Man.

When you're travelling to considerably colder climates (think 10°C and below), the key is to layer--but it's also the types of layers that matter. For example, ditch thick thermal leggings for thinner ones, and you'll cut bulk around your silhouette, not to mention space and weight allowance in your luggage!
Here's a cheat sheet that'll show you how to arrive in style (and warmth) for your adventures in chilly climates.
--------------------------

Thin Thermal Camisole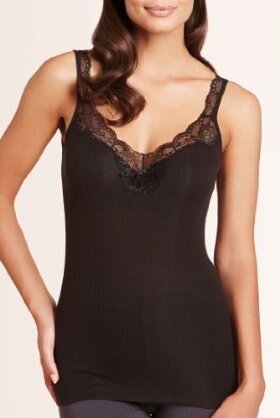 Not all the clothes you have are thick enough to warm you up during the winter. The solution: a thin thermal camisole that can be layered up with your regular clothes.