(cover photo from CrystalPhuong)
Travelling from the tropics to wintry climates can sometimes involve wearing so many layers that you resemble a human-sized marshmallow with feet – not a flattering look by any stretch of the imagination. Fret not, you can avoid this fate! With a little planning, you can look like a million bucks instead of the Michelin Man.

When you're travelling to considerably colder climates (think 10°C and below), the key is to layer--but it's also the types of layers that matter. For example, ditch thick thermal leggings for thinner ones, and you'll cut bulk around your silhouette, not to mention space and weight allowance in your luggage!
Here's a cheat sheet that'll show you how to arrive in style (and warmth) for your adventures in chilly climates.
--------------------------

Thin Thermal Camisole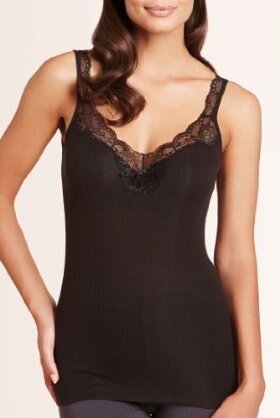 Not all the clothes you have are thick enough to warm you up during the winter. The solution: a thin thermal camisole that can be layered up with your regular clothes.
Thermal leggings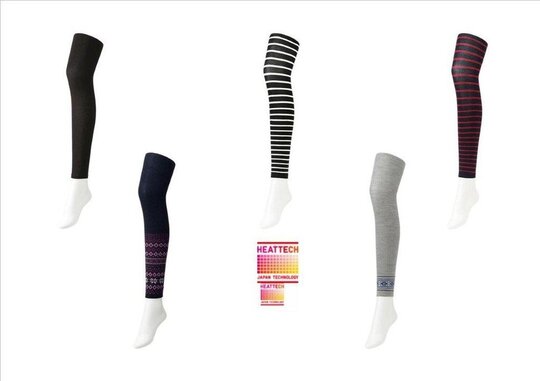 If you're worried about the cold being too punishing upon arrival, wear one pair of leggings and pack a second pair in your carry-on luggage. Alternately, if your spirit animal is a polar bear (i.e. you don't get cold easily), you can go without the thermal stockings on the flight and simply put on a pair before you land.

Long-Sleeved Knit Top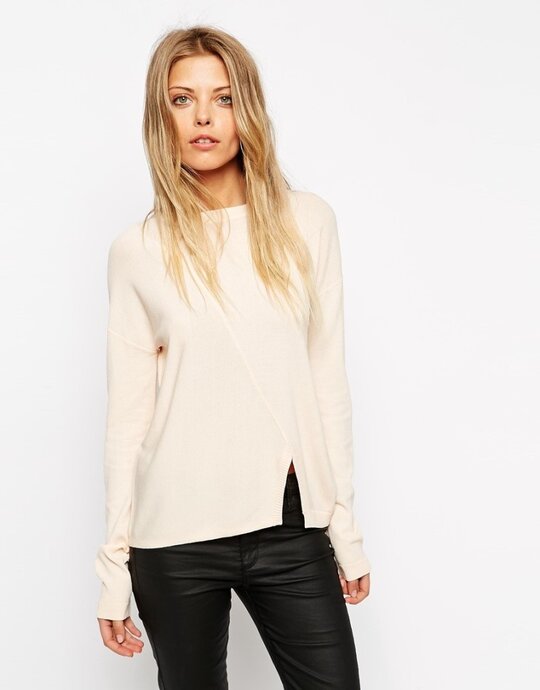 A long-sleeved knit top made of wool or cashmere will keep you nice and toasty when you arrive at your destination!

Coat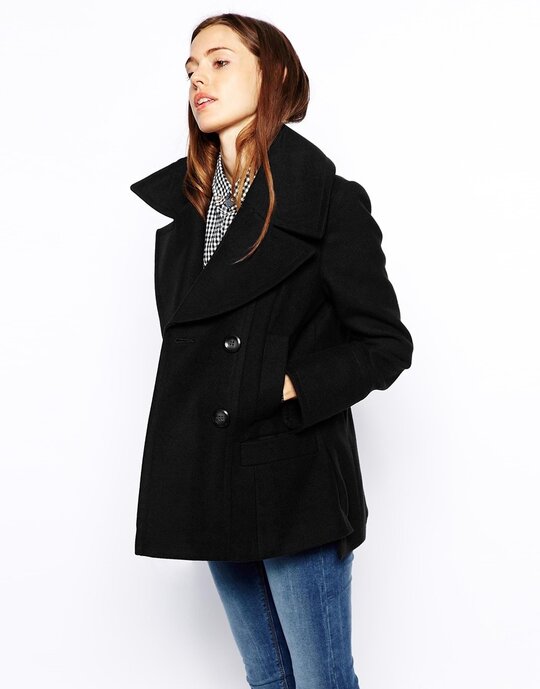 A coat long enough to cover your hips and bottom. To keep your silhouette sleek; go for a pea coat instead of a quilted parka.

Boots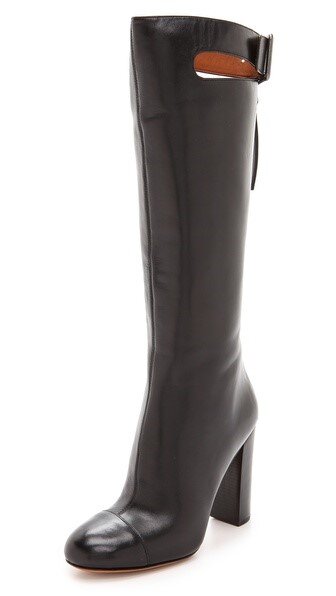 One of my favourite things about dressing up for winter-- boots. They are essential not just to keep you warm, but they tie your outfit together. If you're travelling via an airport that requires the removal of shoes to clear customs, boots with zips instead of laces are a smart choice. Knee-high boots are a safe bet to keep you feeling warm and looking foxy at the same time.

Travel hack: Spray Scotchguard over your boots (at least 48 hours before getting on the flight) to waterproof them and stave off the eventuality of waterlogged, squishy boots. Check the label beforehand to ensure your boots won't be damaged.
Scarf, Gloves, Socks, and Headgear

(Get It Here: Scarf, Gloves, Earmuffs)
A warm sscarf, gloves, socks, and headgear. If beanies aren't your style, try a pair of earmuffs instead.
Now for the fun part: your transformation to winter-ready chic! When you're about an hour and a half away from landing, hop into the bathroom and pull on your knit top, jeans/ jeggings, and thermal stockings (if you're not wearing the stockings and jeans already). You can freshen up at the same time, thus avoiding the bottleneck of people rushing for the bathroom before the seatbelt light comes on for descent. Back in your seat, get your boots on, whip your coat and scarf out, and you're ready for wintry adventures in style!
Now you are totally prepared for your flight, but where are you heading to? Not sure yet? Check out BeMyGuest for your next travel inspirations!
What will you be wearing to your next vacation? Let us know in the comments below!