Seasoned travellers know fully well how much of a necessity outerwear is during getaways. They're a lifesaver — whether you're battling fluctuating temperatures in your destination or your get-up is in need of a boost, these pieces have got you covered (pun intended). While it's easier for us to gauge by default what sort of outerwear to bring to a tropical country, it can be hard to decide what to bring to a place where there are more than two seasons. But worry not, if you're travelling all year-round, here are some pieces we think could help you prepare for whatever season you might be facing.
Snug and cosy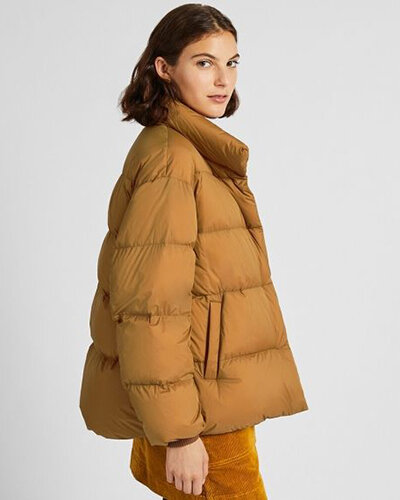 Uniqlo Ultra Light Down Cocoon Jacket, SGD129.90 (uniqlo.com/sg)
Travelling to experience the winter that we tropical folks aren't blessed with? Make sure to pack cosy outerwear that can give you warmth in freezing temperatures. Unlike usual winter coats that are bulky and heavy, Uniqlo's Ultra Light Down Cocoon Jacket is especially great for jet-setters as it's compact enough to be packed into small pouches. Pairing it with a slim pencil skirt and high-heeled boots would give the puffer silhouette a touch of feminine elegance.
Statement coat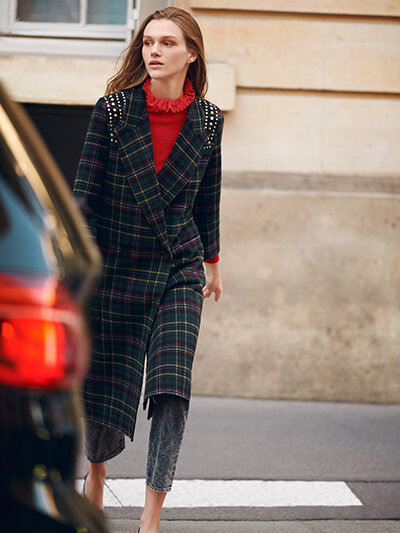 Sandro Fall – Winter 2019 coat, price unavailable
Don't think you can survive the harsh winter but want to experience the chill weather anyway? No-fuss travellers who are exploring this fall don't need to spend much time putting together their travel outfits. Simply bringing eye-catching outerwear would do. Enjoy a stylish fall getaway with this plaid coat from Sandro. With a chic printed outerwear like this, you no longer have to worry about what you wear on the inside. Layer it above some basics, and you'll still stand out from the crowd.
Versatile cover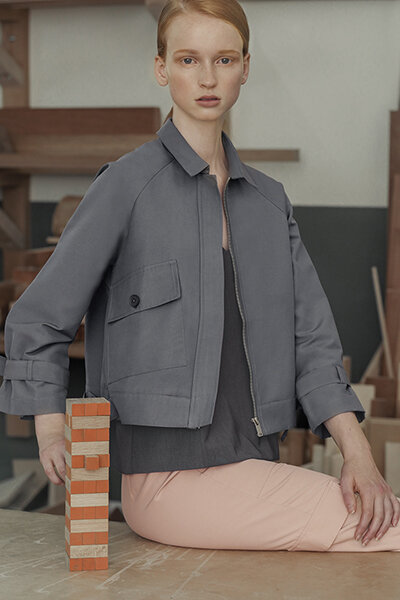 Beyond The Vines Unified Unity Crew Collection Cropped Trench Jacket, SGD159 (beyondthevines.com)
When in doubt, pack a simple, plain jacket that can easily be paired with any statement piece. Go with something like Beyond The Vines' cropped trench jacket. Aside from being versatile and casual, this utilitarian piece is perfect for almost any climate. You can even wear them in tropical places, granted that you do so in the second half of the year when it isn't sweltering hot. Wear it over a bright sundress, and when it gets a bit too warm, feel free to take it off and tie it around your waist for a stylishly laid-back look.
Multi-tasking must-have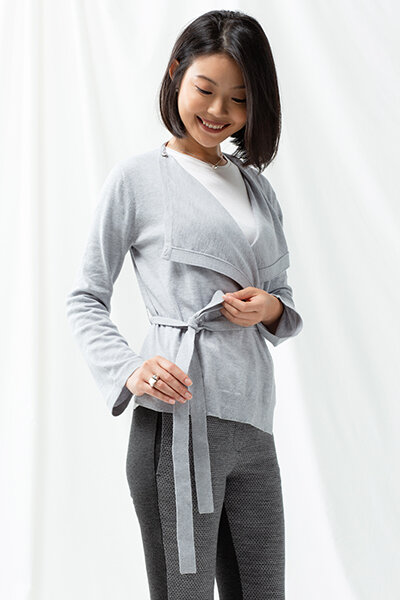 Tove & Libra MVP Cardigan, SGD137 (toveandlibra.com)
Travelling light? Don't forgo packing outerwear in your luggage. Instead, pick a multi-tasking cardigan that can be worn in many ways. This way, you can wear it multiple times during your trip without someone even noticing! Tove & Libra's MVP cardigan is a sleek piece that's perfect wherever you're headed. Whether you need to deal with the plane's cold temp or with your destination's chilly winds, this cardigan will save your day.
Rain-resistant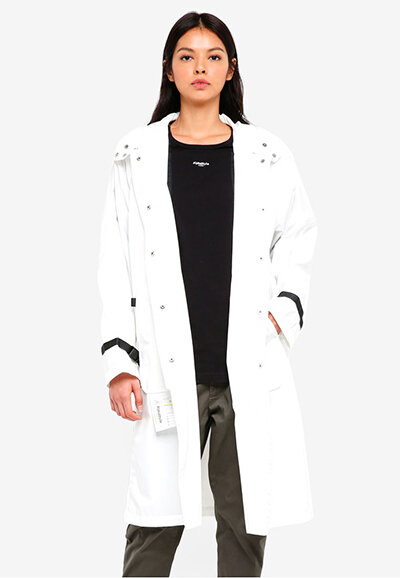 Alpha Style Cori Hood Raincoat, SGD131 (zalora.sg)
Lastly, if you're facing gloomy weather in your destination, make sure to bring a trusty raincoat with you. A water-proof piece like Alpha Style Cori Hood Raincoat will get you ready for whatever greets you. Aside from adding a whole new dimension to your look, wearing a raincoat on your travels gives you the option not to bring an umbrella. Not only does this mean less baggage weight, but it would also make navigating through touristy crowds a breeze even when it pours.
Don't forget to accessorise! Here are the most stylish ways to wear a scarf.