Seasoned travellers know fully well how much of a necessity outerwear is during getaways. They're a lifesaver — whether you're battling fluctuating temperatures in your destination or your get-up is in need of a boost, these pieces have got you covered (pun intended). While it's easier for us to gauge by default what sort of outerwear to bring to a tropical country, it can be hard to decide what to bring to a place where there are more than two seasons. But worry not, if you're travelling all year-round, here are some pieces we think could help you prepare for whatever season you might be facing.
Snug and cosy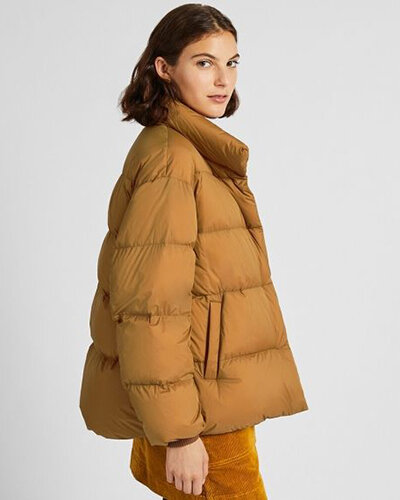 Uniqlo Ultra Light Down Cocoon Jacket, SGD129.90 (uniqlo.com/sg)
Travelling to experience the winter that we tropical folks aren't blessed with? Make sure to pack cosy outerwear that can give you warmth in freezing temperatures. Unlike usual winter coats that are bulky and heavy, Uniqlo's Ultra Light Down Cocoon Jacket is especially great for jet-setters as it's compact enough to be packed into small pouches. Pairing it with a slim pencil skirt and high-heeled boots would give the puffer silhouette a touch of feminine elegance.