Embracing our mutual love for stylish travels, we reach out to our Community's digital wanderers to learn their top tips and must-haves when they're jet-setting around the world.


The most common item on the bucket list of a tropical dweller is to experience winter. We dream of ice skating on a frozen pond, frolicking in the snow and drinking a cuppa while bundled up beside the fireplace in a cosy cabin. But let's face it, most of us will be caught off-guard on how piercingly cold winter can be. If unprepared, we might find ourselves very uncomfortable and unable to enjoy winter attractions.
However, don't despair. The good news is, there are some preparations we can do to help ourselves adjust to the cold. For this, we turned to Star Clozetter Christabelle. From Hokkaido and Seoul to Reykjavík and London, she has travelled to various destinations during the winter season. For each trip, she managed to stay chic and stylish, was able to take some awesome photos along the way, and made some cherished memories. What's her secret? Keep reading to know her top tips for an enjoyable winter trip.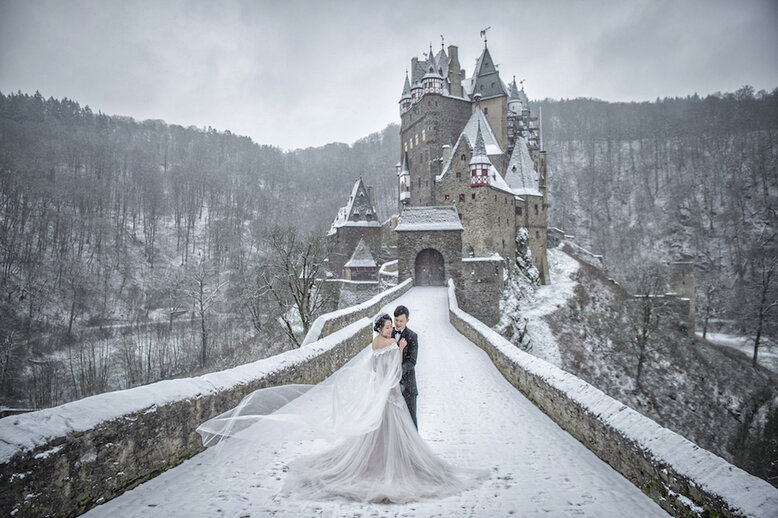 Christabelle and her husband in Germany for their pre-wedding photoshoot last February 2018
When was the last time you went on a winter trip? Where did you go and why did you choose that place?
"I love winter! It's my fave season. And so far, all my trips to Europe are during the winter. My last winter trip was to Iceland and London back in February 2019 for my honeymoon. I chose Iceland because I heard that it's even more beautiful than New Zealand (and NZ is already one of the most stunning countries I've been to) so I was curious and wanted to explore.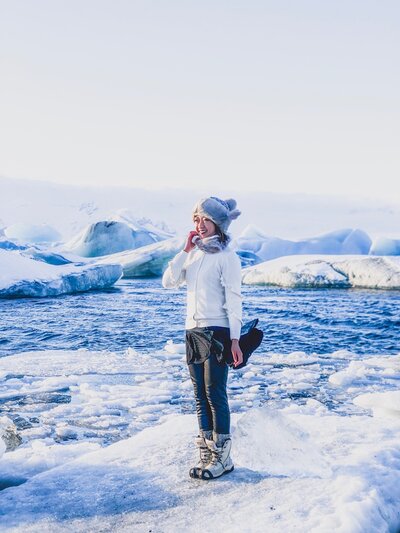 Christabelle at Jokulsarlon, Iceland
During that same trip, we made a quick stop to London to visit a long-lost friend. Since we're scheduled to have a transit stopover in the United Kingdom on the way back to Singapore, we thought it would be nice to also stay in the British capital for a few days."