Fashion shows are a feast for the eyes. The 9th season of Panasonic Manila Fashion Festival was no exemption. From extravagant looks that maximalists would fawn over to clean, crisp ensembles perfect for a minimalist, this season — which called for a fashion movement — was sartorially outstanding. Ahead, trends that emerged from the runway and will soon invade our wardrobes.
Say it with sleeves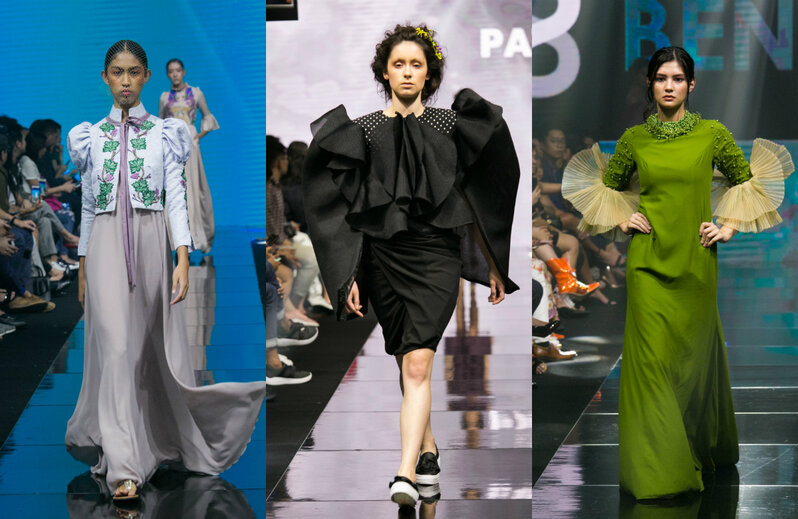 Protacio, Patrick Lazol, Benjie Panizales
You can't shrug your shoulders on this trend. Let your sleeves do the talking and make sure what they're saying is groundbreaking. Those are perhaps what motivated these designers to put the spotlight on this part of a garment. Puffed, ruched and embroidered was Protacio's choice. Meanwhile, Patrick Lazol did not hold back when it comes to volume. And Benjie Panizales's creation reminds us of life under the sea.
Take it to the streets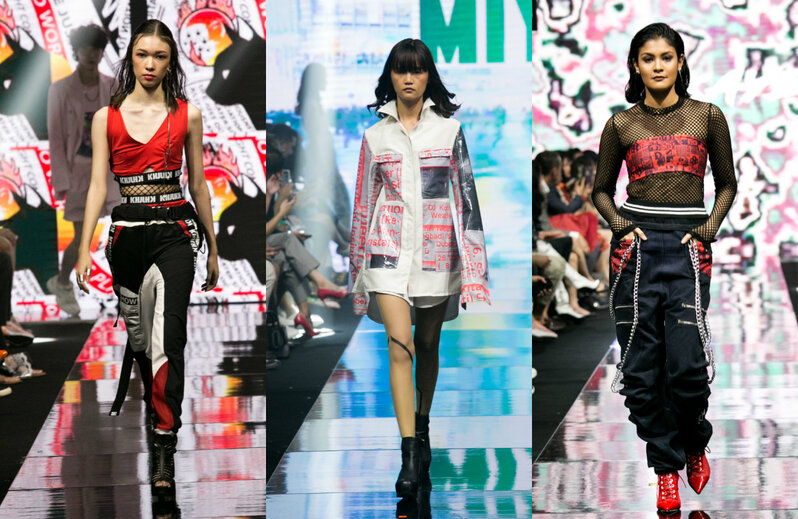 Kwak Hyun Joo, Miyama Uno, Kaye Morales
Get ready to up your street style cred with pieces from these collections. The standout hue of the season appears to be red, and we saw a sprinkling of it in these looks. Kwak Hyun Joo, who came all the way from South Korea, gave us a taste of what Seoul street style is about. Miyama Uno makes us want to wear street in the office, too. And Kaye Morales threw it back to the '00s and had us feeling like we can look like J.Lo in one of her music videos.
Hats on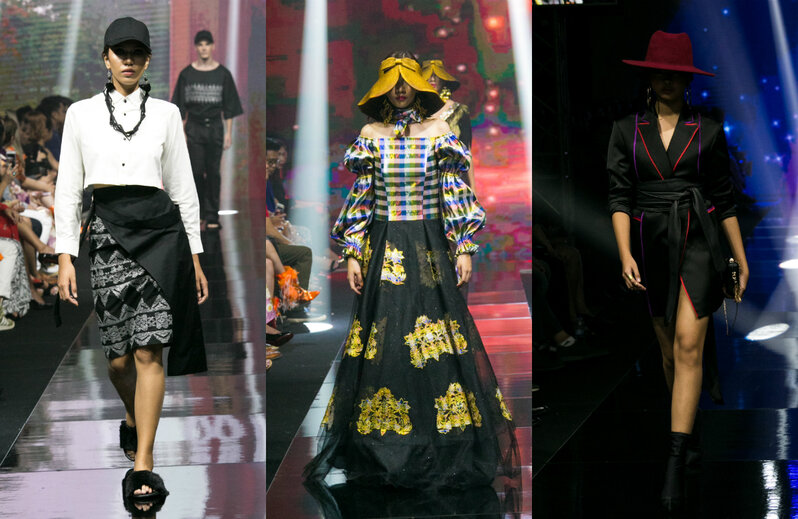 Windel Mira, Bamba Limon, Jaz Cerezo
Accessorising is a must, and these collections are making a case for hats. The juxtaposition of sleek cuts and local weaves and athleisure-inspired accessories such as this baseball cap from Windel Mira's collection is truly refreshing. We can't help but think how not only stylish but also functional this seemingly portable parasol from Bamba Limon is. For brunches with the girls, we're definitely eyeing this ensemble from Jaz Cerezo — the hat is quite the cherry on top of the outfit.
Try it tiered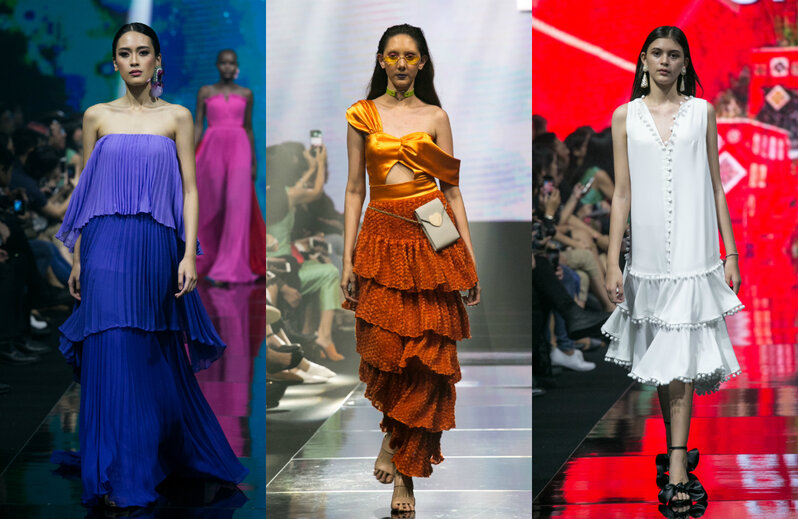 Steph Tan, Dak Bonite, Cheetah Rivera


Feminine and flirty, the tiered trend is perfect for date nights and other moments we want to feel just a tad sexier than usual. The almost-ombre effect in Steph Tan's sleek, classic dress makes us want to head to Paris and strut the streets with it on. We're getting a feel of the '70s and beach life from this vibrant and sultry Dak Bonite number. Everybody needs a little white dress, and we won't be averse to having this chic piece from Cheetah Rivera be our staple.
Viva, Victorian!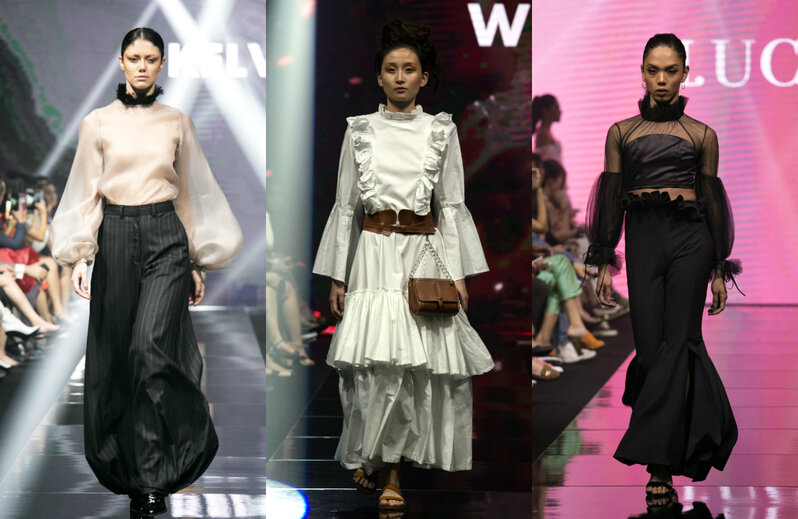 Kelvin Morales, Wilbur Lang, Lucia Josephine
When they said they're throwing it back, they meant way back — think centuries back! The romantic allure of Victorian-era clothing in this modern time was evident in these collections. The contrast between the high neckline and the wispy, sheer material of Kelvin Morales's top in this ensemble strikes a comforting balance. The prairie-inspired looks from Wilbur Lang's collection, meanwhile, makes us want to head to the countryside to live our best lives. Black never goes out of style — from Victorian times till the present — and is never boring, as evidenced by this sultry piece from Lucia Josephine's collection.
Learn more about Panasonic Manila Fashion Festival here.