We all know about the power of accessories. By adding one single piece, it can instantly turn our outfits into 'wow' or 'meh' territory. But what if there were accessories that completed your look as well as look like they are worth more than they really are?
That's right, accessories that make you look like a million bucks exist! You don't have to spend much for them, of course. You just need to know what and where to look. So if you want to look like a fancy and glamorous woman every day, just keep scrolling down for the list of trendy (and inexpensive) pieces you should have!
--------------------------
Sleek Choker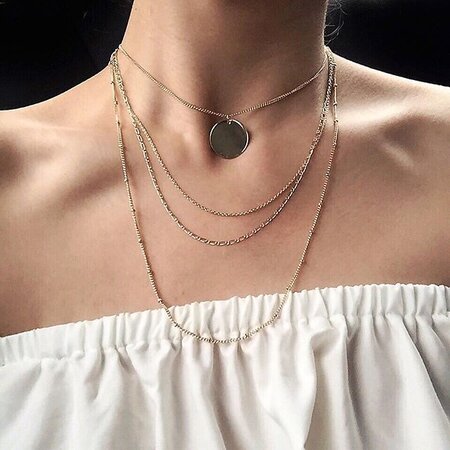 (photo from charleneajose)
Go for the minimalistic approach when it comes to chokers, and they can be so much more than just retro necklaces from the 90's. A sleek choker, especially one that comes in gold, silver, or rose gold, adds a dash of '
oomph
' to any outfit and will elegantly tie your ensemble for a high-fashion, 'it'-girl vibe!
Statement Earrings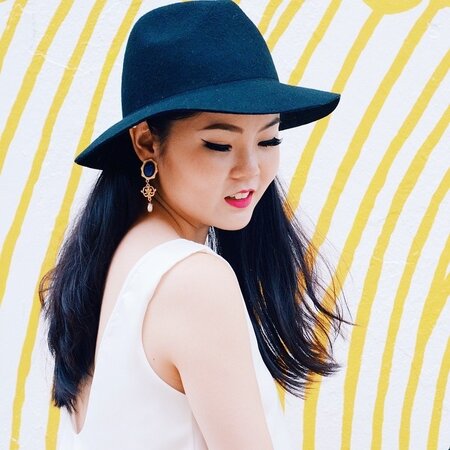 (photo from HLRYYS)
Take your ensemble to the next level by topping it off with a pair of bold, dangling earrings reminiscent of Edie Sedgwick's style during the 1960's! Your statement earrings can be as colourful or as big and long as you want. And to make it look extra chic, wear it with an LBD and a messy bun to give a modern twist to a Holly Golightly-inspired outfit!
Classic Pearls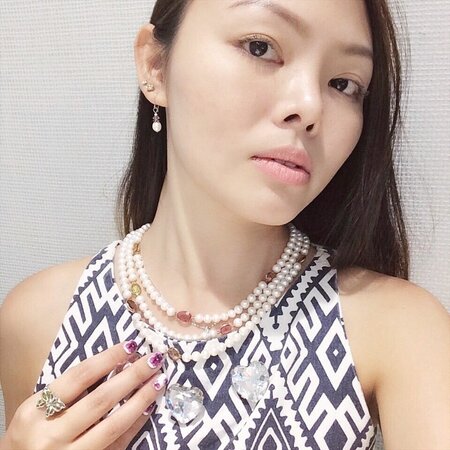 (photo from RoxanneChia)
Pearls have been an outfit staple for as long as we can remember. Whether you're going out to lunch or attending a wedding, pearls always give that magical touch to your outfit that makes it look expensive. So if you want to adorn all your OOTDs with pearls now, we won't stop you!
Bright Structured Bags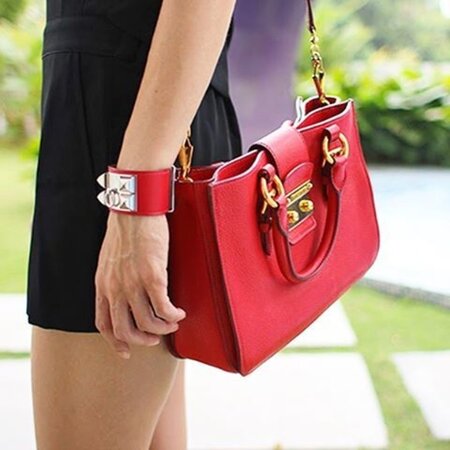 (photo from StilettoesDiva)
What's better than neutral bags? Structured, bright bags that offer extra room to store essentials in! Wear it as a satchel or a tote or a clutch, as long as it's bright and bold, it will fashionably complete your look and get you ready for a day out on the town!
Cuff Bracelets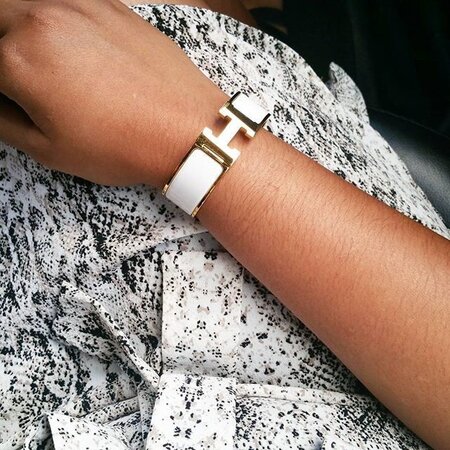 (photo from fifiliciousify)
If you always feel like your outfit is missing something, it might just need a cuff bracelet! This gorgeous accessory, in whatever colour or design, beautifully amps up an outfit for a stylish finish. Of course you don't have to purchase expensive cuff bracelets to feel like a million bucks! Just make sure that they're always clean and shiny so they can exude that confident, sophisticated look!
--------------------------
What accessories make you feel like a million bucks? Let us know in the comment section below!