If you're like many Korean drama lovers, you may have followed the story of True Beauty's Im Ju-Kyeong (played by Moon Ga-Young) and her relationship with makeup. A lot of ladies (and gents!) can probably relate to how discovering makeup and skincare can change lives, as cheesy as it sounds. The effect can be as simple as building up self-confidence. But there are some who are so moved by the power of makeup and skincare that they've pursued a career in that field. People like me.
I never really had an obsession with makeup or skincare growing up. I had minor acne breakouts growing up, due to having oily combination skin. Even so, I didn't really pay attention to caring for my skin. In fact, I consistently used harsh astringents and barely any moisturiser during my teen years. Thankfully, it didn't leave any lasting effect. Still, while my friends were delving into skincare and makeup, I was satisfied to simply use my toner and badly fill in my eyebrows.
That's not to say I didn't have any insecurities about my appearance. I felt that my forehead was too big, my skin too shiny, and my eyebrows nonexistent. Faced with girls at university who went to class with eyebrows perfectly drawn, subtle cheek highlight, and mascara-laden lashes, it certainly made me think about why I didn't take the time to do the same in the morning.
There's the so-called Lipstick Effect, dubbed by the Harvard Medical School, where women who wear makeup perform better in cognitive activities like written examinations. Would I have been a better student had I "invested" more in my appearance? Ah, but that's all in the past and can't be changed. At that point in time, I really believed that makeup was just for special occasions and didn't have a place in my daily routine.
That all changed during my senior year of university. Months away from graduating and entering the workforce, I realised that appearances do matter in certain situations. I would soon be going to job interviews where I will be evaluated for my skills and the way I present myself.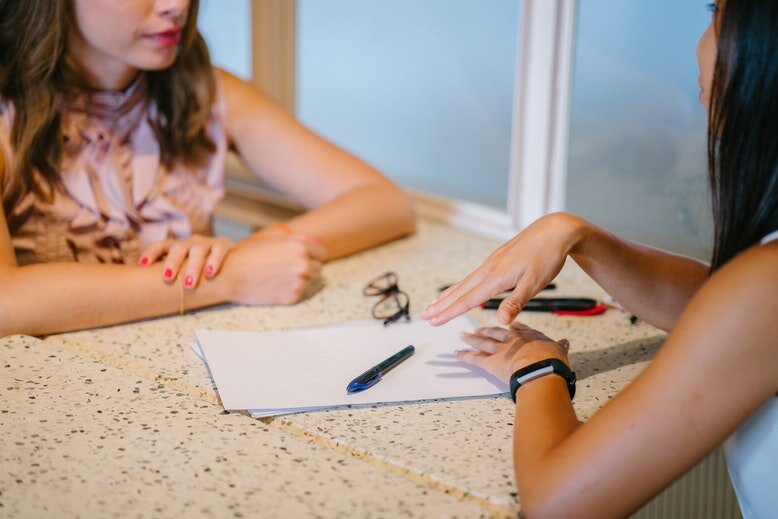 In fact, a 2016 study published in the Journal of Human Resources Management Research found that women who wear makeup to job interviews are more likely to receive positive responses. Aside from the external effects, makeup also has an internal impact as it can potentially boost your mood.
Also, there are a lot of articles online that emphasise how important it is to be well-groomed if you're going for a job interview. It drove me to start watching YouTube videos and asking my makeup-savvy friends for recommendations. Who would have thought that I'd be the one giving recommendations a few years down the road? I may not be a budding makeup artist like the female lead in True Beauty, but I'm alright with that.
Once I fell down the rabbit hole, there was no going back. I started practising recreating eyeshadow looks, both for everyday and special occasions. I bought my first makeup product — the L'Oreal Infallible Pro-Matte Longwear Foundation — after reading reviews praising it for its oil-controlling properties. Eventually, I also started getting into skincare since I wanted a solution to my skin's oiliness and minor texture. Discovering salicylic acid and AHAs changed my skin for the better. I noticed that the small pimples and clogged pores started disappearing. This, in turn, led to some compliments from friends that boosted my confidence a lot.
I became more invested in learning about the ingredients and processes involved in making these products. Now that I write about skincare and makeup every day, I do so in the hopes that it will help someone else who is in the same situation as I was before discovering the power of makeup and skincare.
Still, it's easy to fall into the trap of being hyper-focused on appearances. Compliments are always welcome, but validation shouldn't come from someone else. On social media, I've heard a lot of people say something demeaning about their bare faces. "I look nasty" or "Let's ignore the fact that I'm not wearing makeup" are repeated over and over. Why though? Is it just a case of "laughing at myself before they laugh at me?" Is "investing" in makeup and skincare just a mask we wear or should it be something we use because it makes us feel good? In my opinion, it should be the latter.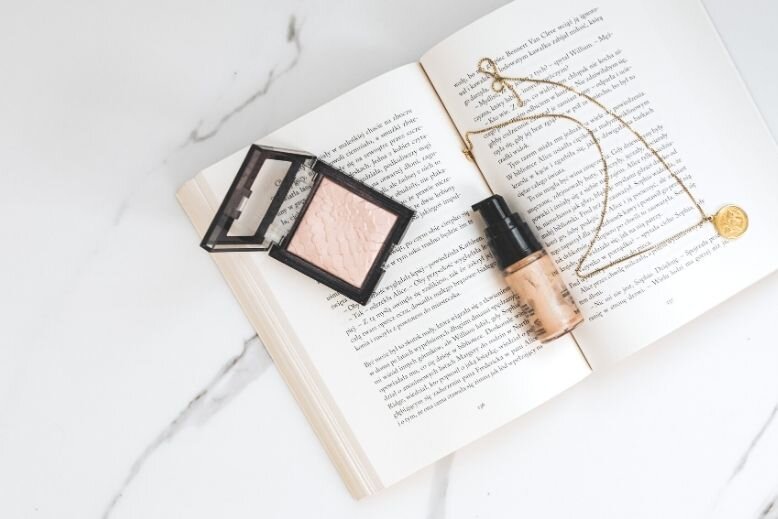 With public figures like Alicia Keys and Lili Reinhart going barefaced, embracing their blemishes, and still looking beautiful, I was inspired to put some of my makeup products into temporary retirement. I've said goodbye to my foundations, concealers, and BB creams over the past few months. I've discovered I'm as comfortable going barefaced as I am wearing makeup. I've let my skin "breathe" and swipe on lipsticks to give me that beauty boost every now and then. I'll probably go back to using complexion products in the future, but that would be because I want to rather than I'd have to. It's the perfect balance of my love for beauty products and for my natural appearance.
At the end of the day, skin is skin. Whatever "imperfections" we have are only, indeed, skin-deep. What matters is — truly — who you are as a person. Are you a kind person? Compassionate? Generous? I'd like to think I'm working on being all of that, along with the never-ending journey of embracing my bare skin. Discovering makeup and skincare has led me to this chapter in my life, where I'm starting to feel more and more confident in my own skin. I'll always be thankful for that.
(Cover photo from: Karolina Grabowska via
Pexels
)