Long after Audrey Hebpurn's box office fame, she continues to be a style icon of sophisticated fashion. It's amazing how her style has managed to survive the rise and fall of trends throughout the years. That is what classics are all about — designs that stand the test of time. But of course, we want to give our own interpretations to these pieces to make them personal and chic.
Ahead, you'll see how you can transform classic clothing by giving them a modern touch.
Sleeveless Turtleneck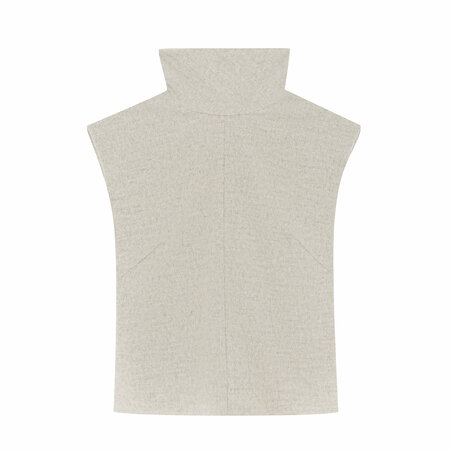 COS Turtleneck jersey top in oatmeal melange


The sleeveless turtleneck itself is an alternate version to the long sleeved turtleneck that's typically worn during the colder seasons. But for tropical ladies like us, we're more likely to wear the turtleneck sans sleeves. To give it a modern edge, you can try jewellery layering, particularly layering necklaces and chokers together. It can give interesting layers when worn with good accessories.


Long-Sleeved White Shirt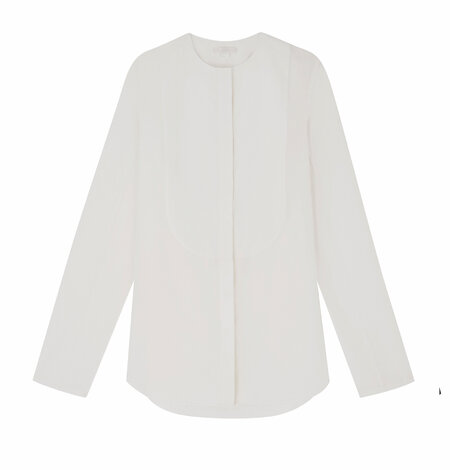 COS Lightweight silk shirt with elongated sleeves in ivory
A crisp white, long-sleeved shirt is the perfect blank canvass to build on for any look that you're going for. For a casual workday, you can roll up the sleeves up to the elbows and dress up your arm with your favourite watch and bracelets. If you're going to a formal occasion, you can pair this with a pencil skirt and match it with glamorous, dangling earrings. Finally, if you're feeling a little fashion forward you can pair this with women's cropped trousers and belt it.
Classic Shirt Dress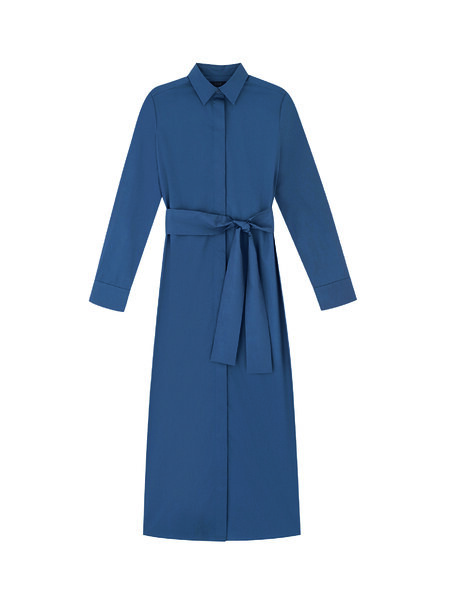 COS Elongated cotton poplin shirt dress in slate blue
You'd often spot this classic piece in old movies or period films that take place between 1950s to 1960s. The female protagonist always wears this in an elegant way complete with a pair of pearl earrings and a lady-like attitude. To give the shirt dress an update, you can wear this as an outer garment instead, like a coat. Underneath, you can wear your usual tee and denim or a chiffon dress.
Slacks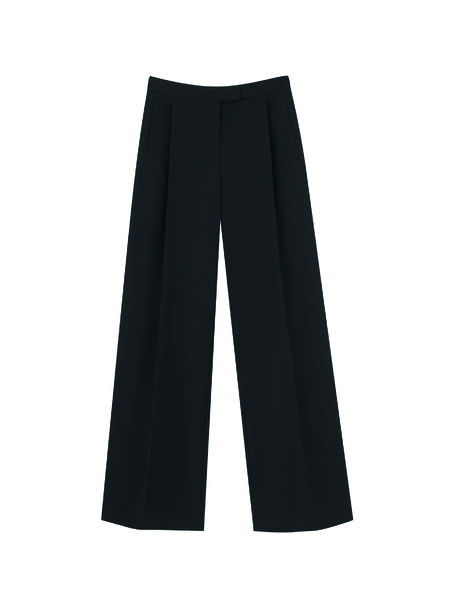 COS Wide-leg wool blend tailored trousers in black
Traditionally, slacks are worn in corporate or formal settings only, but with the right top, you'll find that the good old slacks are very versatile like your denims. If you're going to a casual brunch with friends, choose a sleeveless top or a daring spaghetti-strap top, preferably those in bright colours. Another option is to pair it with a crop top. For shoes, you can opt for some boots or oxfords.
Pencil Skirt
COS Wool blend skirt with wrap-around sides in grey melange
The pencil skirt is another timeless piece that has managed to earn a place in every gal's wardrobe. This is typically worn with a iron-pressed white shirt for the office, but you can give the pencil skirt new life by pairing it with an interesting top. This creates a beautiful balance between the plain and flamboyant. Some of the best options for tops are a classy sequinned top, floral print off-shoulders, and a tucked-in chambray shirt. Complete the look with a gorgeous pair of statement heels!
Check out more of these COS classic pieces in these locations.