A city's nightlife is one of the most exciting things to explore whether you're a local or a tourist. From craft beers to a great view of the after-work landscape and architecture of the city to spending the wee hours with people who share the same chill vibe after a long day at work, bars add to a place's culture and story. Put the ambience of the beautiful night sky into the mix and you've got yourself an experience to remember.
So whether you're a party animal or just want to unwind as you sip on your cocktail, here are some rooftop bars in Singapore, Malaysia, and the Philippines you would want to add to your must-try list.

Firefly Roofdeck Bar, Philippines
(Source)
If you find yourself on the 32nd floor of the City Garden Grand Hotel in Poblacion, Makati, we suggest you take a moment to appreciate the view at the Firefly Roofdeck Bar. The perfect quick escape from the hustle and bustle of the city life below it, treat yourself to their wide selection of delectable food and beverages as you look over beautiful skyscrapers and refreshing night aesthetic.
Mr. Stork, Singapore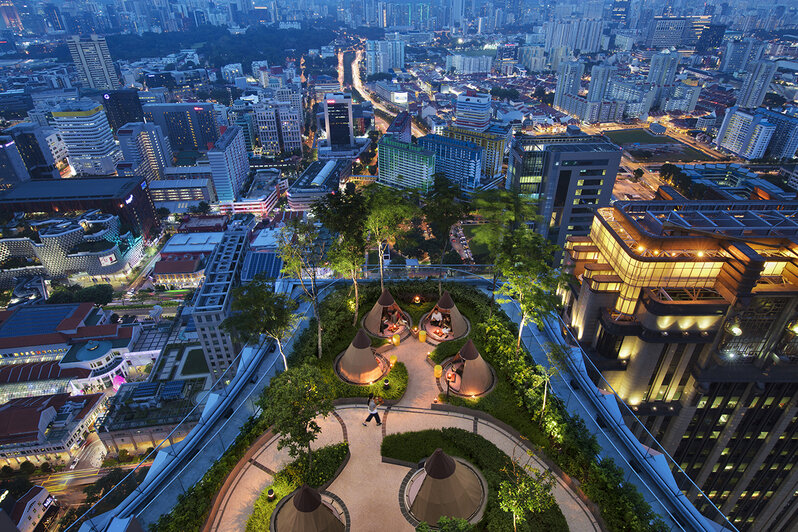 Nestled on the 39th floor of Andaz Singapore, Mr. Stork is a destination rooftop bar providing a 360-degree view of the city. Taking inspiration from its namesake, this beautiful rooftop bar houses ten teepee huts set amidst lush and locally inspired tropical landscaping and cobbled paving to give that cosy and relaxing vibe. Plus, make sure you also check out their observatory corner to best enjoy the breathtaking view of the Singapore skyline.

Elysium Bar and Terrace, Malaysia
Recommended by one of our colleagues from Kuala Lumpur, Elysium lives up to its name, which roots from Greek mythology and means "a place or state of perfect happiness." The great ambience of the place will serve as a great setting for whether you're in the mood to catch up with friends, relax after a long day at work, or meet new people. Plus, they serve a wide array of imported beers, wines, spirits, and signature cocktails that you can enjoy while jiving into the beats as resident DJs spin a mix of soul and funk tunes.