Trends come and go but your closet staples are forever. Closet staples are named as such because it's what every fashionista has in her wardrobe that never goes out of style. These are your skinny jeans, white tee, leather jacket, blazer, white polo, shorts, crop top, black pumps and such.
Nowadays, these staple items have updated themselves--adding textures and colours that make us want to buy something other than plain black and whites.
Here are the items that we think are great staple pieces but are still unique on their own!
--------------------------
Knitted Crop Top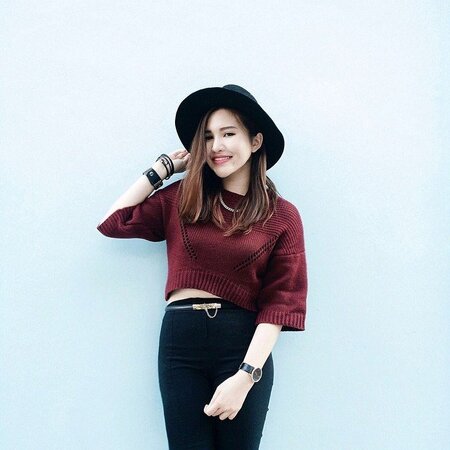 We started seeing the crop top make a comeback back in 2012 and it has been a mainstay in everyone's wardrobe ever since. The crop top comes in many shapes and sizes and is best paired with high-waist bottoms. Instead of buying the typical blouse or sleeveless tops, opt for a knitted one for added texture. Knitted items are flattering and good for layering, making it fun to experiment with.