One is a fashion designer, the other an internationally renowned singer-songwriter; and both are highly regarded for their passion and integrity in both their chosen craft and daily lives. But it wasn't always an easy path, or even a path that seemed clear-cut and obvious. A turn in the other direction and their stories and lives today could have been vastly different; and looking back, it was all rooted in the choice to change their destiny and empower themselves towards a fulfilled and successful life.
To keep you inspired to pursue everything you want in life, we're breaking down the stories of Priscilla Shunmugam and Anggun Cipta Sasmi--two successful women in Asia who have inspired us with their hardwork, determination, and drive. So sit back, grab a cup of coffee, read on, and be inspired by their tales of empowerment and how they have mastered their own destiny.
--------------------------
A Story Of Empowerment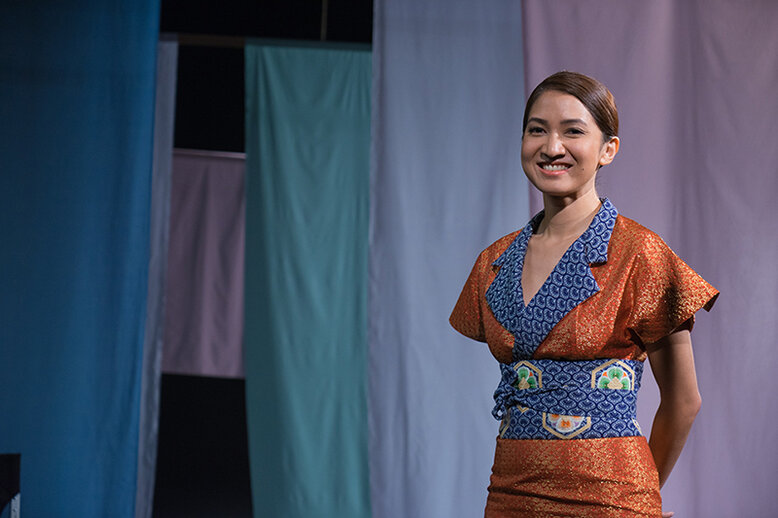 Priscilla Shunmugam is the founder and designer of successful womenswear label Ong Shunmugam--a contemporary womenswear label in Singapore that launched its debut collection back in 2010 and is today regarded as one of country's most successful fashion brands. It is particularly known for its integration of traditional Asian textiles into modern silhouettes and its unconventional take on the conventional cheongsam.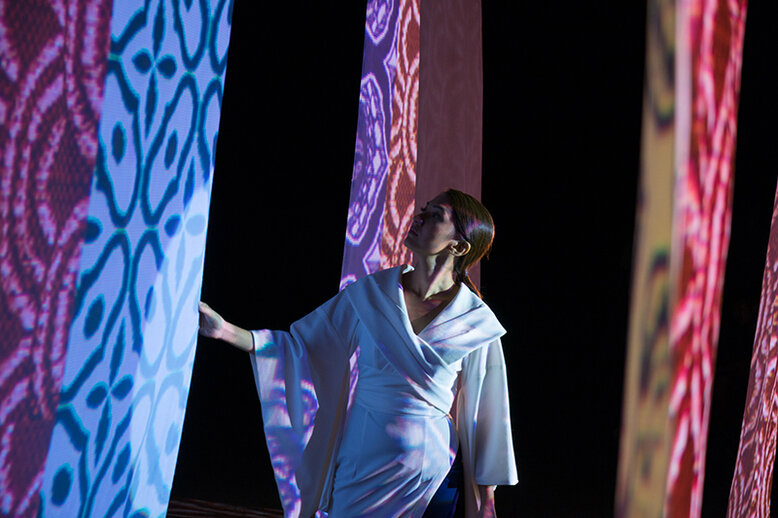 But it wasn't always a natural path for Priscilla to pursue a career in fashion. A law school graduate, she was living the life that had everything you would imagine a successful life would be; but deep down, despite succeeding in the legal industry and getting the approval and admiration of her family, she knew that she was destined for a different path.
So she took a turn away from that comfortable, clear-cut life plan and set forth to forge a life that is almost in a whole different world from what her family had once expected of her.
"(The) strangest thing was, I felt that I achieved something (but) at the same time I felt that I had nothing," she professed.
So she packed her bags, headed to London, and learned how to sew--a step that inevitably changed the course of her life, opening her eyes to a world bigger than she ever imagined. It was a new perspective that served as the thrust of the work she would create in this new phase of her life--a body of work that aims to explore the intricacies between the West and the East, exposing and breaking down stereotypes to reveal the East in its most authentic, vulnerable, and beautiful self through fabric, silhouettes, and prints.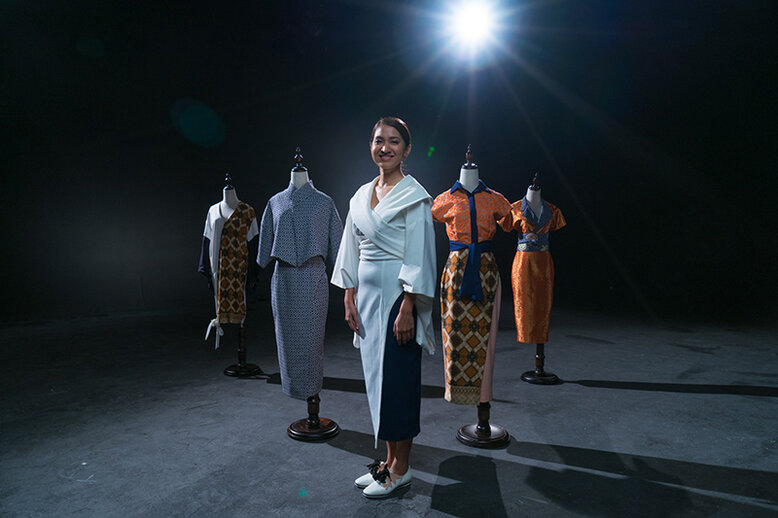 "At that point of time I felt that the best thing to do was to follow my instincts so much to the disappointment of everyone around me," she added.

That awareness of following her instinct is exactly what led her down the path of being a renowned fashion designer, granting her a lifetime opportunity to tap into her creative and intellectual spirit to almost, in a way, change people's perspective of the world through her craft. In a sense, she has become a balanced blending of her past-self with her new empowered and creative self.
Her story is one of empowerment, of making that conscious decision to replace that restlessness she felt early in life with peace and happiness. It's a fulfilled life borne from a sense of awareness that life is all about empowering yourself to follow your unique story--to be open to transformation and be who you want to be despite apparent barriers you may see before you.
Inspired to change your destiny? Watch her story in the video below as she shares how you too can #changedestiny:
On Mastering Your Own Destiny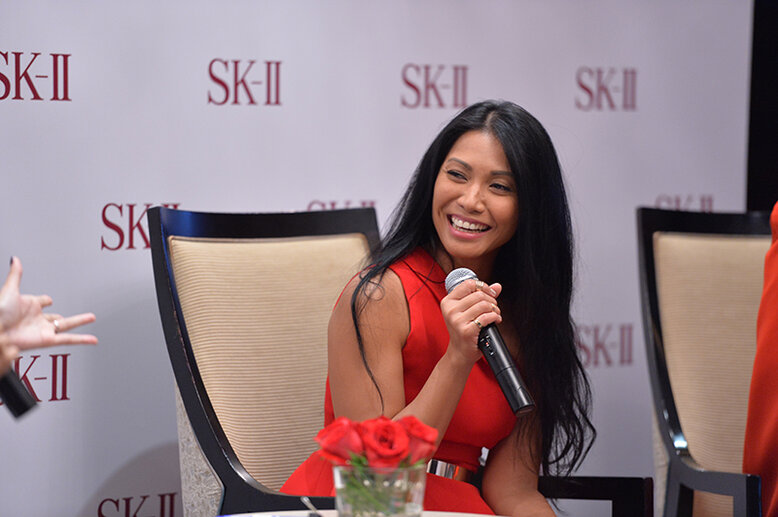 The route to international success is never an easy one. For internationally acclaimed Indonesian singer-songwriter, Anggun Cipta Sasmi, success came knocking on her door at the tender age of seven and she quickly rose to become one of the most notable local rock artistes in the early 1990s. However, despite having it all, she knew deep down that change was necessary--that there were still more she could do.
While she was in Singapore recently for the first SK-II Global #ChangeDestiny Forum Series, together with Sha (an inspirational author and social media star), Anggun had the opportunity to share her story of dealing with success at an early age and her journey in overcoming obstacles as she pursued her dreams of international success.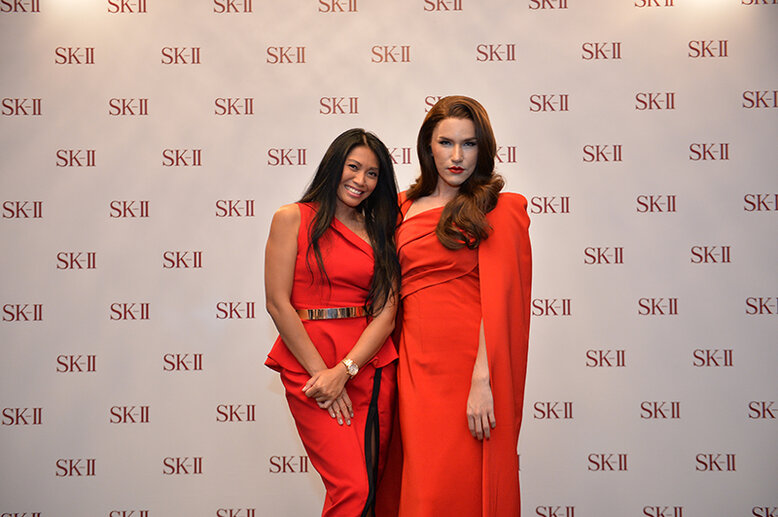 At 21, she packed her bags, bought a one-way ticket, and left for London to pursue her international dreams. It was a move that took her out of her comfort zone and pushed her to the limits in proving that she could do so much more despite the success she had already experience. It was also a move rooted in a simple promise to herself to not go back until she achieved what she went there to do. After all, it's so easy to rewind and head back to the familiar; but it was an option she refused to take.
Establishing herself in London meant she had to accept that she needed to start from scratch, to build her name in a city where she was relatively unknown, and expand her talent to truly show others what she's capable of. It wasn't easy. She faced obstacle after obstacle, rejection after rejection; eventually coming to a point where she started to feel a sense of bitterness and frustration.
This marked another significant event in her life, as she took her emotions and channelled it into her creative path--packing her bags yet again and left London for France. Suddenly, everything fell into place--she met the right people, wrote and recorded some of her best music, and became overwhelmed in the sensation that her life was starting to turn into these little puzzle pieces that were finally starting to fit.
Eventually, she became the first Indonesian artist to break into the European and American music charts; and today, she is a globally known artist celebrated for her talents. She was also recently honoured at the Anugerah Planet Muzik (APM) 2015, and accepted the International Breakthrough Award for being one of the inspiring pioneers to bring her music on the global platform. It's a level of success that wouldn't have been possible if she hadn't made the choice to be the master of her own destiny.
Watch her #changedestiny video below as she shares the story behind how she overcame rejection:
Scroll down to read our quick interview with Anggun as she shares more notes of wisdom to inspire us all to make a change in our lives.
ON MAKING A DECISION FOR CHANGE…

"Having success means that you are right. But you can't be right in your teens. It was easy to become a spoilt brat. Nothing was challenging anymore. It was almost like a routine. You have a lack of appreciation. (My father) always said to me, "You have to scare yourself." And the only thing that scared myself back then [was] to probably leave all these behind and try to do the same thing elsewhere. At 21, I was arrogant enough… But that was the exact move of kick-in-the-butt that I needed."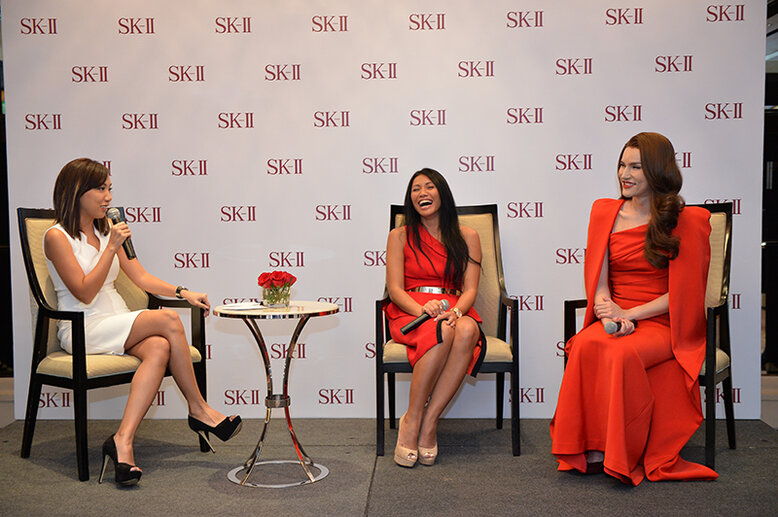 ON SELF EMPOWERMENT…
"I think one of the hardest things I have learnt so far is that no matter how many people are around you, if you decide that you cannot help yourself, then nothing can happen. It's really within you. My father used to say that we have this expiry date. We have our "moment" in this world [and] it's up to us what we want to do with it. It's in your hands, whether you want to change your destiny, whether you want to take your life within your hands and shape it the way you want to shape it…. I think it's important to have a dream, and to actually wake up and realise it."
...continued

ON HER TOP THREE BEAUTY MUST-HAVES…
"The PITERA Facial Treatment Essence. I'm happy because they have this new product with the mist. I used to carry a spray MUJI bottle of the PITERA water. I just spray during the day and I know that my skin will have the nutrition [it needs]. Moisturise, every time. I'm trying the new R.N.A (Radical New Age range) – it's fabulous. And… mascara. I put individual lashes. The secret is not to put [the individual lashes] on top, but from below [for a natural look]."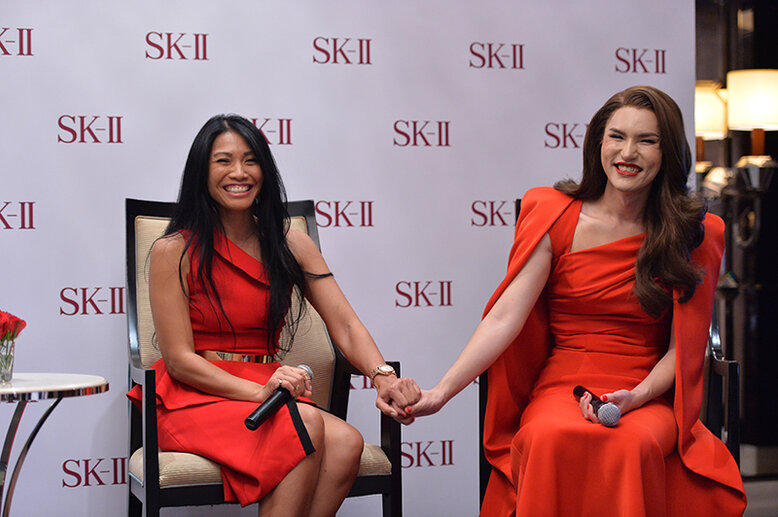 ON HER WORDS OF WISDOM FOR WOMEN WHO ARE GOING THROUGH A DIFFICULT SITUATION…
"We live [this life] for ourselves. If you feel hurt, you are the one who [feels] it… you are the sole actor, so you owe it to yourself to be the master of your destiny. I think we all have potential – enormous potential – but you just have to realise it, really. And to that, I guess as women, we just have to look ourselves in the mirror and repeat that kind of mantra: you are the master of your own destiny."
--------------------------
How will you be changing your destiny? Share it with us in the comments below and use the hashtag #changedestiny.