In the influencer-dominated world of Instagram lie countless of curated feeds that thrive in the online ecosystem. From having a uniform and thematic grid to using crisp presets to ensure harmony among all photos, Instagram has gone from an image-sharing site to a full-on lookbook-like portfolio. But a new trend is on the rise to break this mould — say hello the 'ugly' Instagram feed aesthetic.
How 'ugly' is ugly?
In today's standards, we already know that the word 'ugly' doesn't mean what it means anymore. This is because of countless resurging trends from past years as the 'hottest' and 'most celebrated' craze despite being frowned up when they first popped up. We're talking fanny packs, jelly shoes, leopard prints — you get the idea.
Moving over to Instagram, 'ugly' takes the form of a deliberately uncurated feed, filled with gritty and maybe even post-processed snaps that remove any hint of flawlessness in a photo. Whether it's filtered or unfiltered, the lack of consistency and the rawness of each IG square falls under this social media sub-genre. Feeds that insert a wacky selfie here and a meme screenshot there also fall into this category. It's not exactly horrendous, but it might qualify as 'disorganised' to those who like their feed to look and feel a certain way.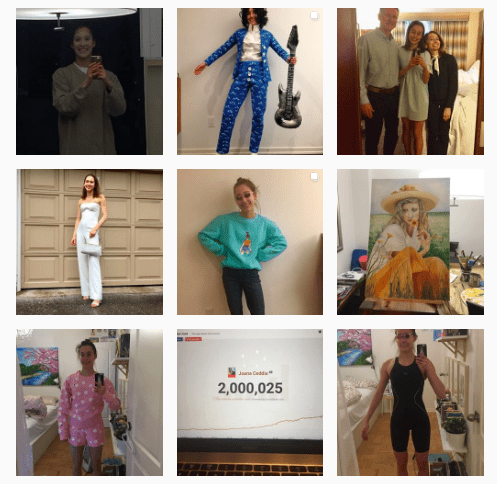 Photo feed of YouTuber and Instagram influencer Joana Ceddia a.k.a. @ewww_its_joana
This isn't to say that the 'ugly' feed trend requires little to no effort. In today's social media-conscious culture, choosing to post 'ugly' photos is something that requires a decisive choice. It can mean unlearning those new techniques you learned for Snapseed and Adobe Lightroom and simply hitting upload without overthinking. It's like living in the MySpace era all over again where posting photos on the internet was less complicated. And while it sounds all nice and simple, years and years of building a social media identity can be a tedious challenge to some.
A not-so-new newness
If we're looking at the bigger picture (no pun intended), an 'ugly' feed is nothing new to Instagram. In fact, it's merely following a more authentic vibe than your usual crisp photography and editing. Celebrities, as well as YouTube personalities, are known to keep such a casual aesthetic. In 2017, it even became a huge movement in Australia, where people ditched pretty pictures for 'realistic' and even 'unsightly' snaps instead. Still, it never became as mainstream for Instagrammers until now.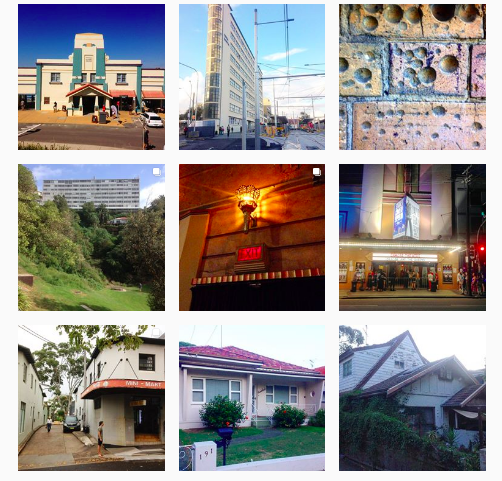 Photo feed of Australian writer Tom Lee a.k.a. @theaustralianinterestingness who's been practising the 'ugly' feed trend since its rise in 2017
It's worth noting, though, that this trend doesn't mean antagonising the idea of a curated feed. In fact, to each their own, right? It's just that content creators may have already caught on with Instagram hinting that such a change is needed to truly thrive in their now vast — and controversial — platform.
If you look closely at every content-creator-related fiasco putting the platform in a bad light, Instagram introduces or proposes an algorithm or user interface change. None of the recently proposed overhauls — like the removal of likes or the shuffling of photos on your feed — were really rolled out, but the news of such certainly captured a multi-pronged perspective on how the platform is used and received. It also gave way for discussions on how IG positively and negatively affected today's social interactions and even social hierarchy to some extent.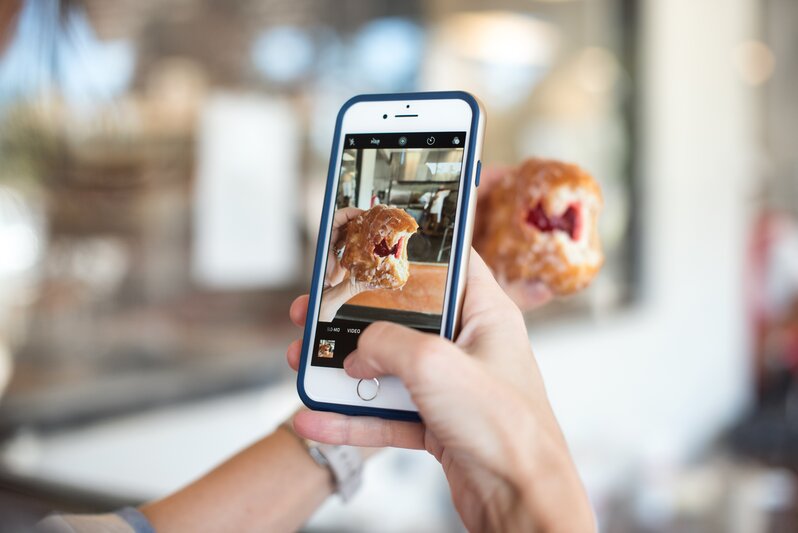 Most of these, of course, are said to highlight the toxic and highly superficial world of what's known as 'Instagram culture' where everything has to be pristine and documented for no other purpose than 'sharing it on the 'gram'. As the solution to finding a middle ground, rising social media stars such as Emma Chamberlain and Joanna Cedia are now headlining the 'quirky is cool' shift, also known as the 'ugly' feed phenomenon. And as expected, others are already catching the wind.
To curate or not to curate?
This begs the question: so what do we do with our feeds now? As we said earlier, to each their own. Both a curated and a non-curated feed has its highs and lows. And it can only be up to the discretion of each user if they lean to one over the other. With that said, the idea behind the choice, in contrast to simple aesthetics, is what matters most. Are you curating your feed because you feel like it or because it's a facade you'd like to keep up? Are you choosing to maintain an 'ugly' feed to make you seem relatable or to make a statement?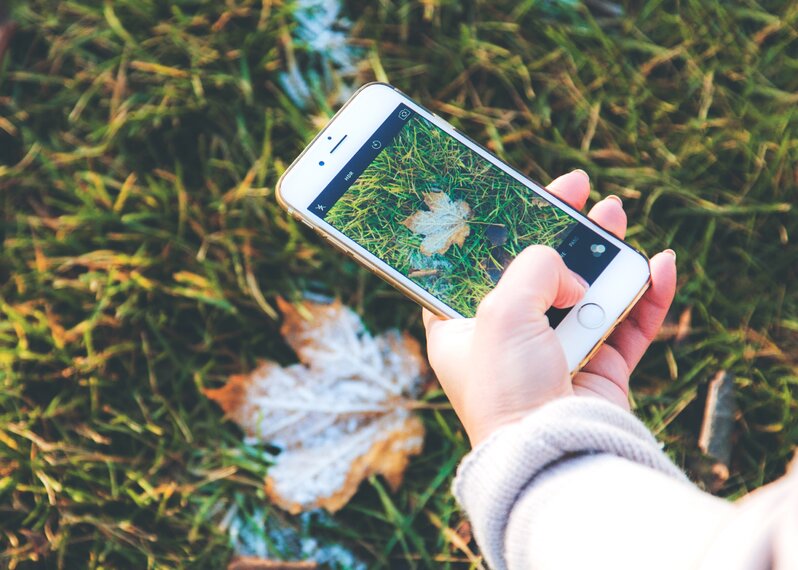 Social media, in general, isn't absolutely a good or a bad thing. It becomes either depending on the power we give it. So with the idea of an 'ugly' trend challenging the literal 'picture perfect' vibe of Instagram, maybe it's time that we realise that at the end of it all, it should be us controlling the platform and not the platform controlling us.