As working girls, we tend to be very busy during the whole working week that we sometimes just don't have the time to plan new outfits for the office anymore. So we stick to our defaults — the tried and tested blazers, pencil skirts, suits and other corporate staples.
We know that your creative soul yearns for more than just the regular corporate look. So no worries, as we're here to help (wink!). Ahead are some unconventional office outfits that'll surely make you stand out.
Asymmetrical Top + Capri Pants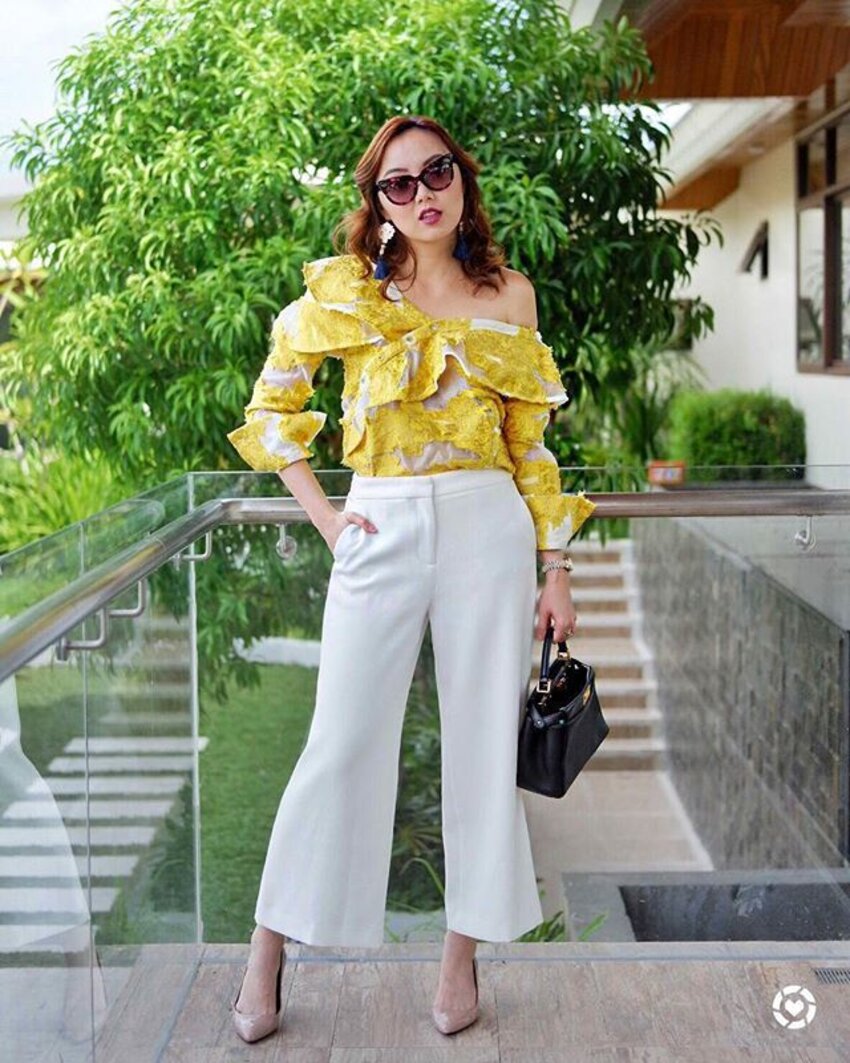 While everybody's busy with blazers, stand out by showing just the right amount of skin with an asymmetrical top. It can still look professional when paired with slacks or cropped trousers. Of course, don't forget to match it with sky high heels. Make sure that the colours are complementary or go for contrasting colours for a stronger visual impact.
Halter Top + High Waisted Pants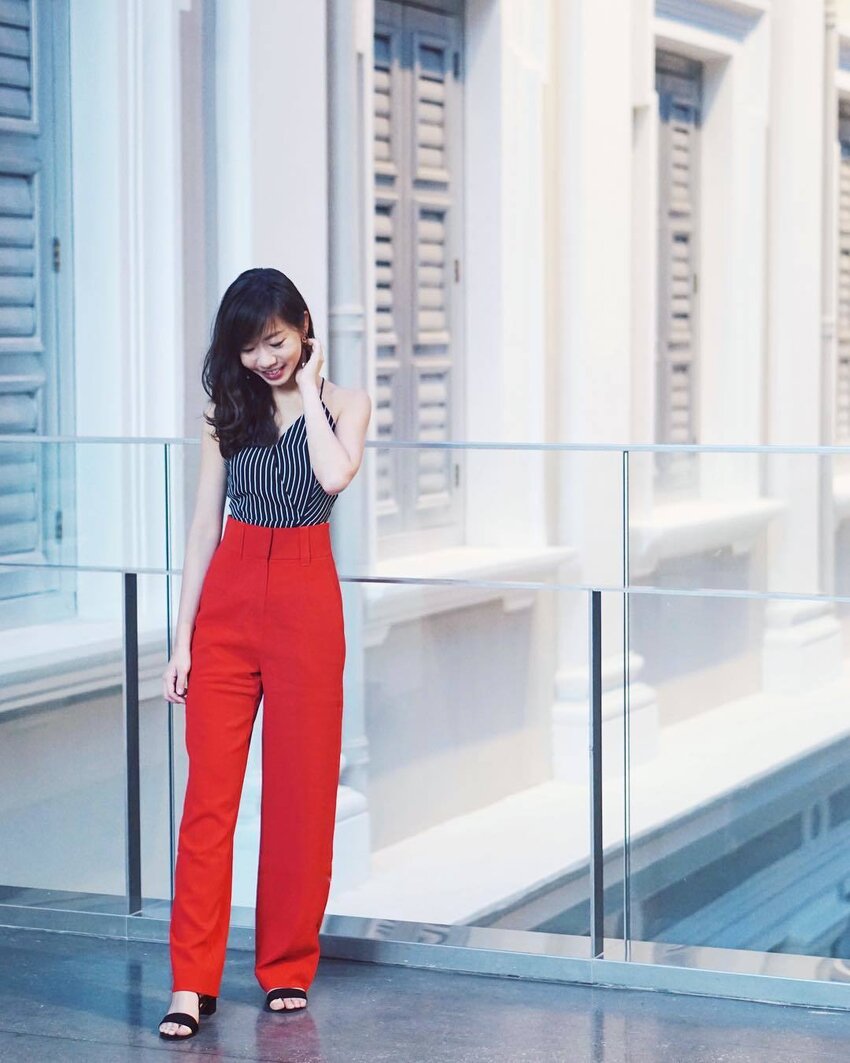 It's go bold or go home with this look. Don't be afraid to wear bright colours for the workplace; with the right match it's still going to be office-appropriate. For example, these bright red high waist pants still look polished when balanced with a more subdued top. If sleeveless tops are not allowed in the office or to a meeting, then just wear a simple, fitted blazer.
Maxi Skirts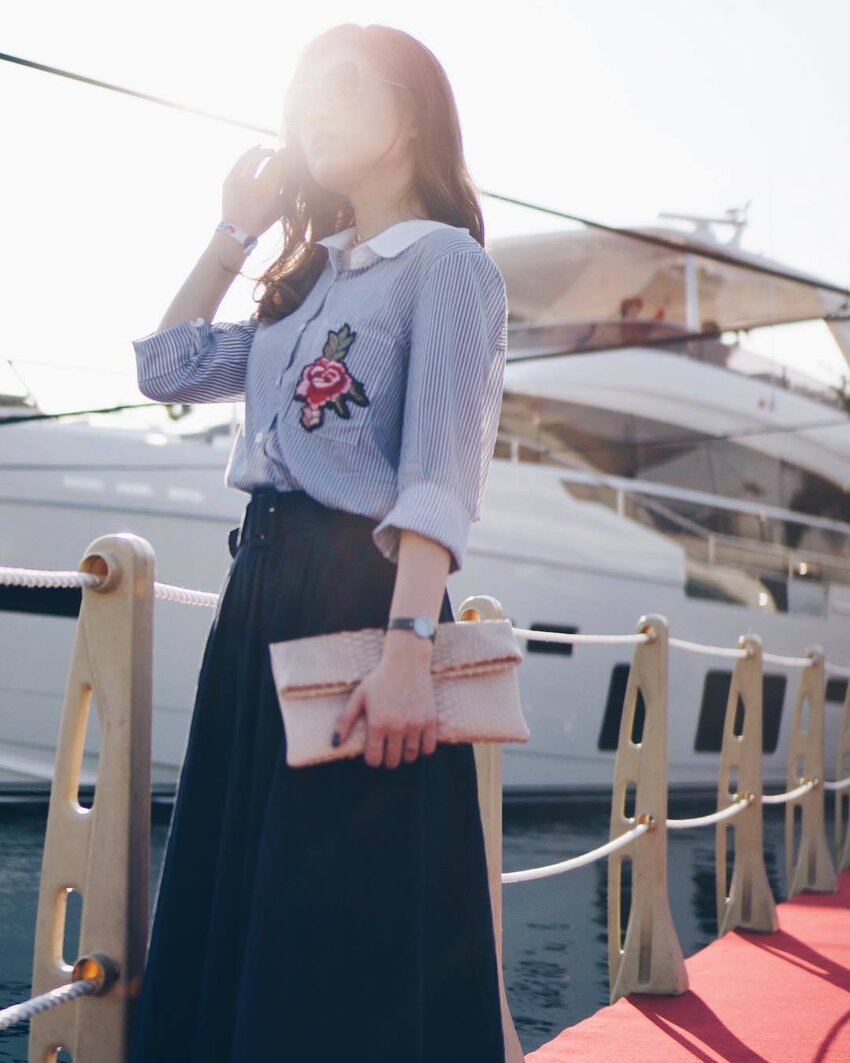 Give your pencil skirts a break and go for maxi skirts instead. Although unconventional, this looks very formal and professional. Usually, a maxi skirt with solid colours are the go-to choice like the navy blue skirt in the photo above. But you can play around and wear floral maxi skirts, just make sure to combine it with a more subtle top (meaning your typical white or neutral-toned shirts).
Culottes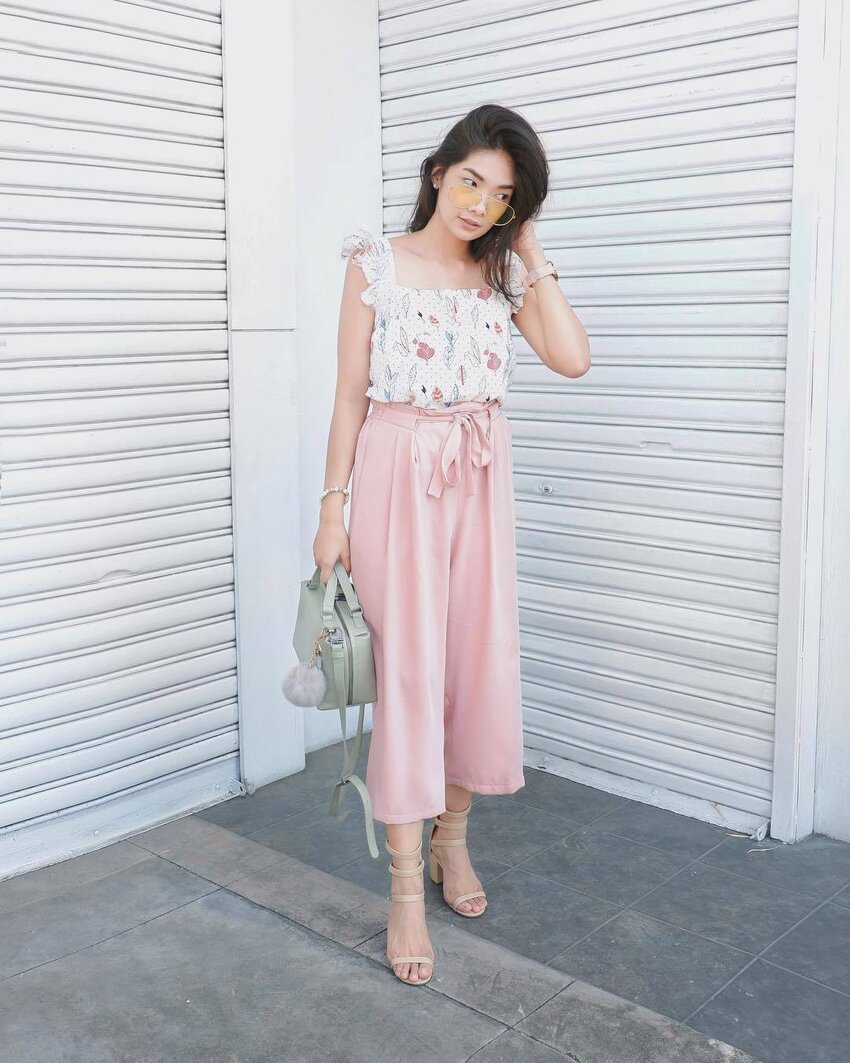 Instead of your usual slacks, why not try something different but still quite similar — like culottes? It looks like the more fun and feminine cousin of the slacks. You can pair it with a short-sleeved top or a polo shirt; just remember to pick one with a professional-looking cut to balance out the casual vibe of the culottes. And of course, don't skip the heels as these pants look better when your legs are elongated.
Blazer Over Lace Top and Mini Skirt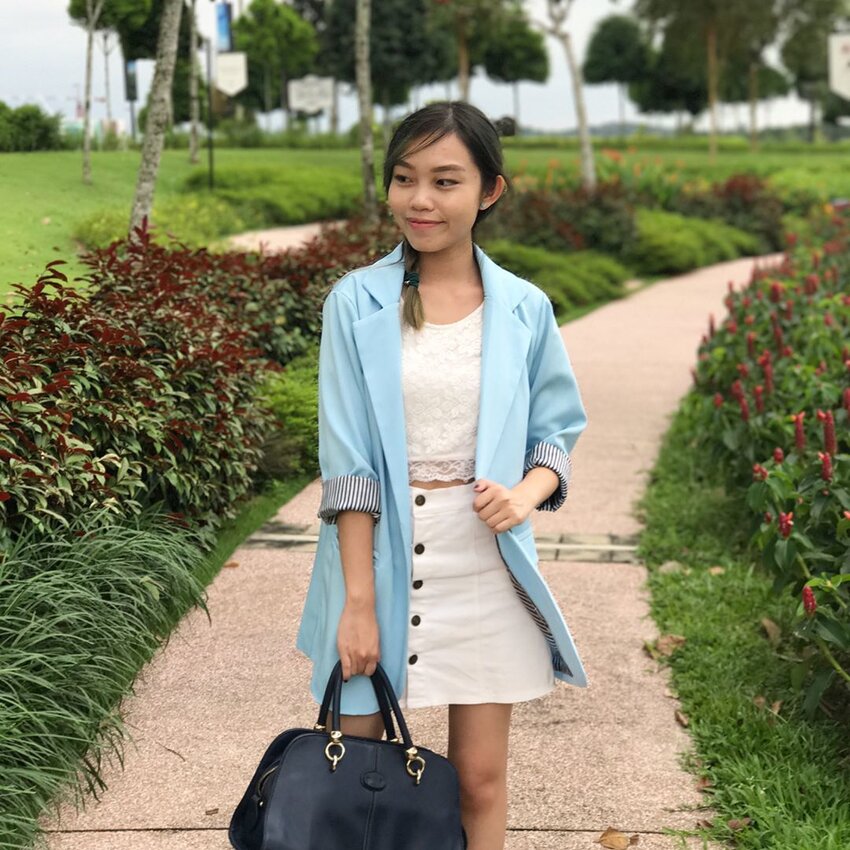 Lace tops paired with miniskirts are not exactly suited for the workplace but putting on an oversized blazer can do the trick. Although don't attempt to show up in an overly casual outfit like denims and crop tops; putting a blazer over the ensemble won't make it look instantly professional. When doing the "blazer trick", strive to keep your main outfit presentable and workplace-appropriate; the blazer is just the cherry on top.
Unconventional outfits need to be paired with unconventional beauty looks. Find out how to make bright makeup office appropriate.