Finally, the weekend is within our grasp. Wrap up the working week by sitting back with a drink in hand while you catch up on some feel-good updates. Today, we've got some headlines that are sure to perk you up. The long-awaited Pokémon Meets Artists UT Collection from UNIQLO is here, Dior Beauty is launching a limited edition storied item you don't want to miss, Shake Shack Philippines is about to open a new branch and more. Keep reading to get in on the deets.
Pokémon Meets Artists UT Collection
The wait is truly worth it as we get a peek at the super cute Pokémon Meets Artists UT launch. First announced in May, this collection will finally be up for grabs on 25 October at UNIQLO Singapore's outlets. It will include a range of tee shirts and sweatshirts featuring some of the most popular Pokémon species which, of course, includes the adorable Pikachu. The graphics on the items are designed by New York-based Japanese artist Meguru Yamaguchi who is known for his signature brush strokes and British artist James Jarvis who lent this signature playful cartoon-style illustrations to the designs. We don't know about you, but we gotta catch 'em all!
COACH promises to stop destroying goods
This week, COACH made a public declaration on Instagram that they will no longer destroy "in-store returns of damaged and unsalable goods" in response to a TikTok by @thetrashwalker that went viral. In the 56-second clip, TikToker Anna Sacks shows off slashed COACH bags she bought from Dumpster Diving Mama and shares that she's gonna bring them to COACH for repair service. Her video got over 2.6 million views and was reposted in other social media platforms. Netizens were quick to share their thoughts about the practice and deemed it unsustainable. COACH responded quickly and vowed to cease the destruction of their items. "We always strive to do better and we are committed to leading with purpose and embracing our responsibility as a global fashion brand to effect real and lasting change for our industry," reads the heritage bag brand's Instagram caption. Now that's a good start and we're looking forward to seeing how COACH amps up its sustainability practices.

Dior Beauty launches a limited edition minaudiere
If you love collectible vintage-inspired items, we're sure you don't want to miss adding this one to your collection. In celebration of the brand's reopening of its historical 30 Avenue Montaigne boutique, Dior Beauty will launch a limited edition metallic gold minaudiere featuring the shop's iconic facade. This accessory can be sported as a clutch or draped over the shoulder. The minaudiere also comes with a detachable cylindrical lipstick holder that houses a limited edition Rouge Dior Collector refillable, a mirror and exclusive lipstick shades perfect for the holiday season: Pink Rose (satin pink), Red Pansive (matte red-brown), Winter Poppy (velvet red) and the 99 Dior Red (velvet finish). Makes for an awesome gift, don't you think? This piece is now available at all Dior Beauty boutiques and counters.
Singapore Writers Festival introduces "speed hating"
You may be familiar with speed dating but what about "speed hating"? For its 24th edition, Singapore Writers Festival is bringing back a crowd favourite event that will connect people through their shared literary pet peeves. This year, the session will be hosted by playwright and director Lucas Ho and poet Joses Ho. They will kickstart a range of topics such as genres you don't like and it will extend beyond literature and into films, music and food. Who knew you could find love (or friendship) through things we hate? Interested to join? Click here to register.
Disney+ to release docuseries about The Beatles
Even to this day, the influence of The Beatles in music and culture is still palpable. The iconic British band continues to capture even generations who were born past their heyday in the spotlight. If you're one of those who are curious to know more about the dynamic of the group and their creative process, the upcoming Disney+ The Beatles doc will surely be your jam. Using never-before-seen restored footage from the 1960s, award-winning The Lord of the Rings director Peter Jackson will showcase the band's songwriting process and the strong but often messy relationship of bandmates John Lennon, Paul McCartney, George Harrison, and Ringo Starr. The Beatles: Get Back docu series will be released over three days: 25, 26 and 27 November 2021 exclusively on Disney+.
StraitsKitchen launches Deepavali Spread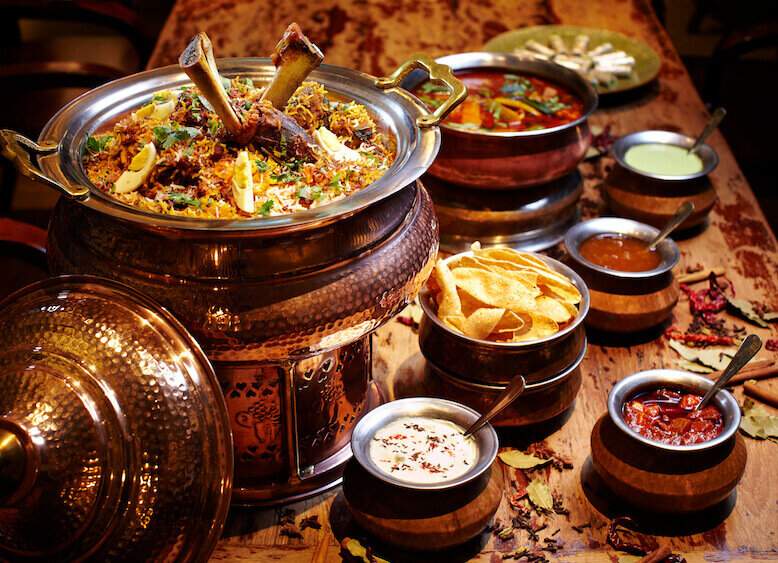 Already planning for where to celebrate Deepavali? You might want to consider StraitsKitchen's Deepavali Spread. From 3 to 7 November, the restaurant will be offering South and North Indian specialties presented by Chef de Cusine Kishore Solanki which includes Bengali Machi Curry (Bengali-style fish curry) and his signature Hyderabad Nalli Dhum Biryani. Vegetarian options like Tawa Kabab (vegetarian patties served alongside a sweet & sour sauce) and Rajma Kaju Anaar Chaat (cashew nut and pomegranate) will also be available . Do note that it will be a socially distanced buffet but the ambiance will be just as relaxing. For reservations and more details, check out this link. Get ready to feast!
Shake Shack Philippines is coming to ATC
Good news for those living in the South of Metro Manila, Shake Shack Philippines is opening its doors at the Alabang Town Center this 21 October at 10AM. Indulge in opening treats and exclusive offers. If you're the first in line on the opening, you get a one year supply of the Concrete frozen treat (free for every month's visit only). The culinary star of the opening will be the ATC branch exclusive Ala-Big Bang!, a vanilla frozen custard blended with Bungalow Café's Auro glazed donut, salted coffee caramel sauce and Auro chocolate chunks. Don't forget to mark your calendars for this exciting launch.
Missed last week's updates? Catch up here.