There's no point in travelling if you don't immerse yourself into other cultures. While visiting attractions can be good enough for short trips, sometimes these mainstream travel activities leave much to be desired. If you have a bit more time in your hands, why don't you sign up for some cultural experiences unique to the country you're visiting? Asia is home to a myriad of interesting cultures, so there's surely something different to try wherever you go.
Tokyo: Washi Paper-making
If you're obsessed over paper crafts and stationery, you'll find a unique cultural experience right in the capital that's just for you. Ozu Washi, a paper shop that's been operating since the 1600s, has a Handmade Washi Experience Studio where you could try your hand at making your own sheet of washi. Washi paper-making is a treasured tradition that has now become a UNESCO Intanglible Cultural Heritage. The textured paper produced from this arduous process is said to be thicker and more durable so it's perfect to take home as a souvenir.
Hong Kong: Tea Tasting and Pairing
For foodies out there looking for an enriching experience in Hong Kong, why not book a workshop on tea tasting? Tea houses around the city like Ming Cha offer workshops and tea ceremonies where guests can have a sip of different sorts of warm aromatic teas. This unique cultural experience is not just for the tastebuds, though. By reserving a slot in these sessions, you can learn more about the production processes, proper tea brewing, and food pairing.
Singapore: Peranakan Beading Class
Learn more about the colourful Peranakan heritage by taking a workshop on Peranakan beading, a dying art practised by Nyonya (women) in the early 20th century. Stitch tiny vibrant beads into a spectacular embroidery, which could be used in traditional Peranakan slippers or other fashionable accessories for every day. Gain the basic skills for this intricate craft by booking sessions offered by a number of local boutiques like Rumah Bebe and more.
Kuala Lumpur: Batik Workshop
Batik-dyed fabrics are famous for their one-of-a-kind vivid patterns. Each country has its own version of the technique and print as influenced by their local cultures. Though Indonesian batik may be the best known, you can also try out the craft if you ever find yourself in Malaysia. Discover the complex art behind the production of these textiles by enlisting one of Batik Boutique's workshops in Kuala Lumpur. Enjoy the unique cultural experience of designing and dyeing your very own fabric, which you can take home as a keepsake.
Manila: Filipino Cooking Classes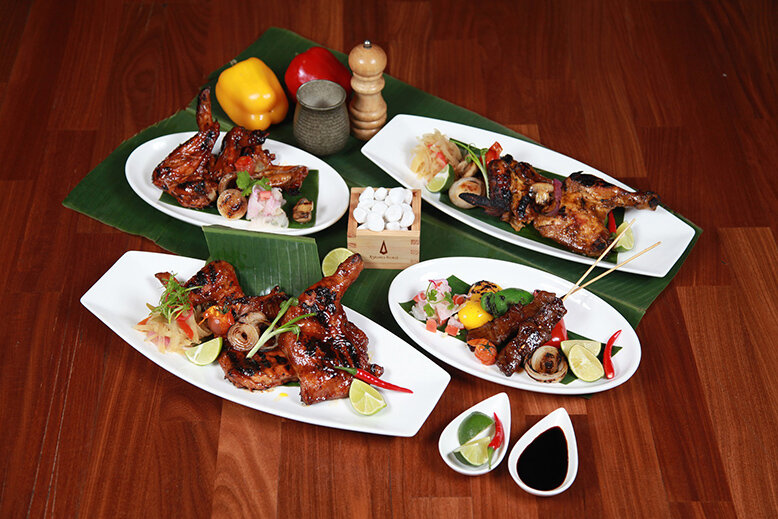 There's no better way to experience the Philippines than through its food. But aside from just munching on the exotic street food, why don't you take it up a notch and book a cooking class during your stay? Filipino cuisine is a mouth-watering treasure trove, with local flavours having Spanish and Chinese influences. A ton of local chefs are offering to teach you home-cooked favourites through sites like AirBnb and Traveling Spoon. For a more professional approach, you can also book a one-day cooking session hosted by PACE CFT, a culinary school in the metro.
(Cover photo from: @_smarkies_)