Getting the right perfume to match our mood is like wearing the right pair of shoes or choosing the perfect outfit for the day. And with the multiple roles that we play as on-the-go modern women of today, what we've come to demand of our perfumes is for it to be more than just a scent. It's now about looking for a fragrance that adds that finishing touch to our look -- to complement the vision of our ideal self as we head out the door each day.
So for days when we want to add a spritz of elegance, charm, and a touch
je ne sais quoi,
we turn to the delicate, fruity scent of
Miss Dior Absolutely Blooming
. A concoction of fresh, floral, and musky scents, this fragrance is an alluring and playful combination that's simply irresistible without being intimidating. With
Natalie Portman
returning as Dior's muse and perfumer-creator
François Demachy
in the lead, the new Miss Dior unleashes the energy, passion, and irresistible charms in every woman.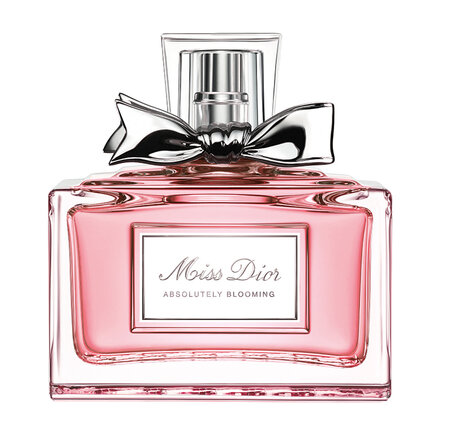 "Miss Dior Absolutely Blooming is an instant present for you. It is a beautiful gift that strikes you immediately." - François Demachy, Dior Perfumer-Creator

Inspired by the magnificent sensual accords of a grasse rose, the honeyed and peppery scent of the rosa centifolia, and notes of rosa mascena and peonies, François Demachy has created this composition with a blooming bouquet in mind, balancing the natural floral fragrance with a delectable sassy and tangy sweetness.
Carefully combined with notes of red fruit, raspberry, pomegranate, and blackcurrant accord, the perfume is intensified by the spicy, teasing tingle of pink peppercorn -- appealing to the senses like a summer's day in the blooming fields of Grasse where Christian Dior and his sister Catherine a.k.a. "Miss Dior" were born.
So whether you're off to an elegant night out with your significant other or you're setting out to rediscover your adventurous and enigmatic spirit, spritz on
Miss Dior's Absolutely Blooming
to unleash the inner muse in you!
--------------------------
The Miss Dior Absolutely Blooming perfume will be available in all Dior counters in Fall 2016.