Our daily necessities won't always be available if we're travelling. That's why getting all of our essentials prepared and packed should be at the top of every traveler's to-do list. This is where the quality and the design of our luggage and travel accessories come into play.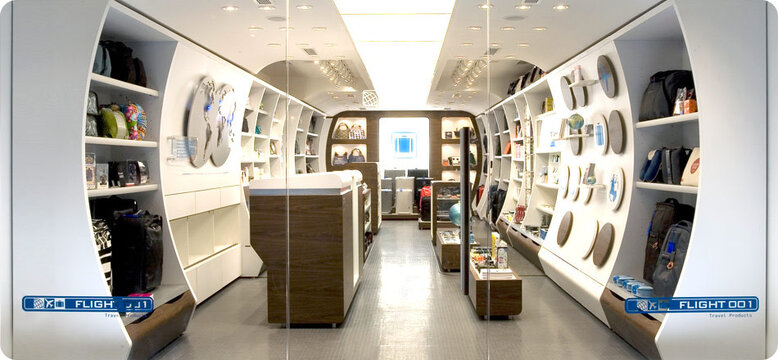 Meticulously curated selection of multi-brand travel products united by ergonomic design and innovation,
Flight 001
's in-house design studio has developed a variety of luggage and travel accessories that have revolutionised the travel product space.
Their wide range of travel products ensure that wherever you're going and whatever it is that you're bringing, your belongings will be packed safely, efficiently, and conveniently. No need to worry about sacrificing beauty for functionality too because their selection are chic and stylish.
Travelling anytime soon? Here are some of our Flight 001 picks to get your packing started!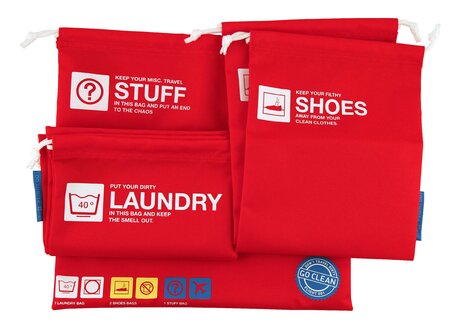 Let's start with the basics.
Flight 001 Go Clean
bags are the perfect travel packs for keeping your belongings in tip-top shape while inside your luggage. Available in a set (
Laundry, Shoe
, and
Stuff
) or sold separately, the heavyweight nylon material conceals odors and contains messes, making packing (and unpacking) simple and sanitary.
(
PHP 990 to PHP 2,990 - SGD $29 to SGD $89 - RM 79 to RM 199
)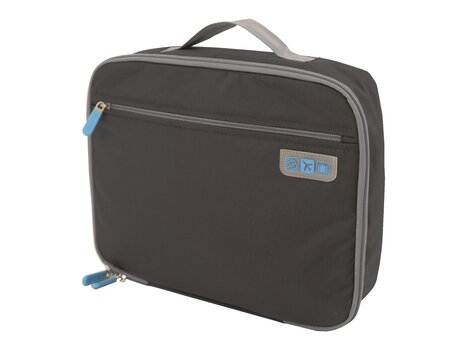 Flight 001's innovative
Seat Pak
design has been reinvented for long haul flights. The original Seat Pak—a four zippered pocket pouch designed to hang from the tray table hook in front of you—has been upgraded to store even more in-flight essentials.
The Seat Pak Pro's larger pouches and eight pockets (including oversize interior mesh pocket) ensure products remain visible and organized, while roomy compartments hold noise cancelling headphones, as well as an iPad, smartphone, chargers, passports, pens, and more.
(
PHP 2,390 - SGD $66 - RM 239)
Flight 001 4-in-1 Travel Adapter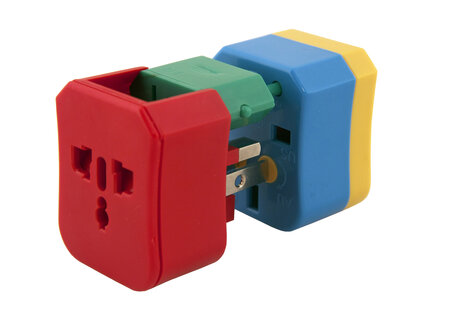 Speaking of bringing your gadgets on-board, make sure you keep them charged for endless selfies and photos to document your precious travel moments. Flight 001's travel adapter comprised of a set of color-coded plugs allow travelers to easily adapt in more than 150 countries.
It's the brand's first product to utilize the
JA/C READY System
, a user-friendly, color-coded world adapter system that makes finding the right plug for your trip as simple as matching the colors on a map.
(
PHP 1,290 - SGD $39 - RM 119)
Flight 001 Spacepak Compression Packing System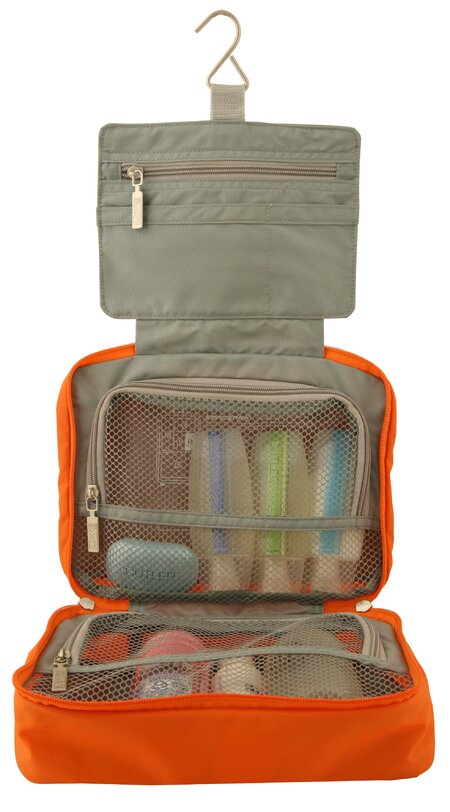 Now that you have all the bits and pieces prepped, get ready to set out into the world with the brand's signature
Flight 001 Spacepak System
, which maximizes luggage capacity by compressing the volume of packed items by 30%. This is a part of a five piece system that has transformed the way smart travelers pack.
(PHP 1,990 to PHP 4,990 - SGD $46 to SGD $149 - RM 99 to RM 339)
--------------------------