(cover photo from sharniehung)

Looking our best for the holidays is something we all look forward to because it means we get to shop (which can cure anything) and wear the latest trends. We all want to look glamorous and fabulous to mark the end of another year and welcome the new one.
But with holiday styles and must-haves coming out left and right, it can be confusing and daunting to pick something out that will give our wardrobes a major upgrade. So with a mixture of patterns, classic silhouettes, and textures, here are the five pieces you can sport to bring your holiday wardrobe to the next level!
--------------------------
"Caramel-Orange" Dress"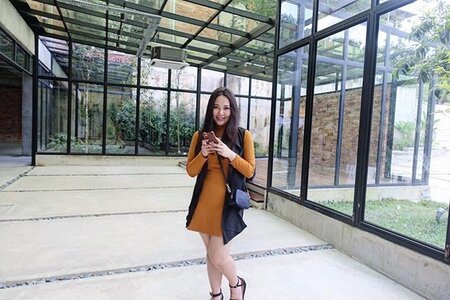 (photo from Janicekbaby)
Something about the warm hue of this dress reminds us of sitting by the fireplace, drinking hot chocolate, and exchanging stories with our loved ones. It even emanates a bit of a 1970's vibe that is perfect for this time of the year. This dress is both stylish and trendy, making it a winner to wear for all the parties you're going to!
Bright Red Heels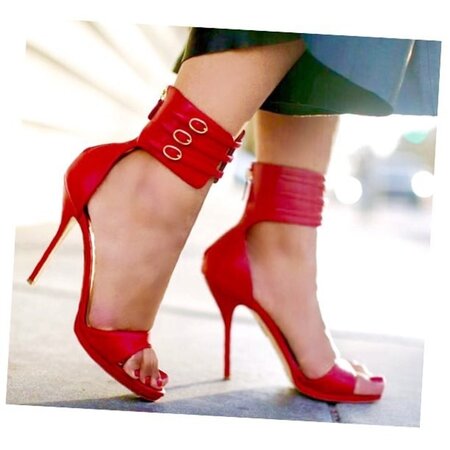 (photo from TheAmbitionista)
Who wouldn't wear red for the fall/winter season? These bright red heels will give a hint of edginess to any look with its metal ring details without taking out the festive vibe. It will match well with any party OOTD you come up with, as well as look extra gorgeous when you pair it with a bright red lip!
Classic Pearls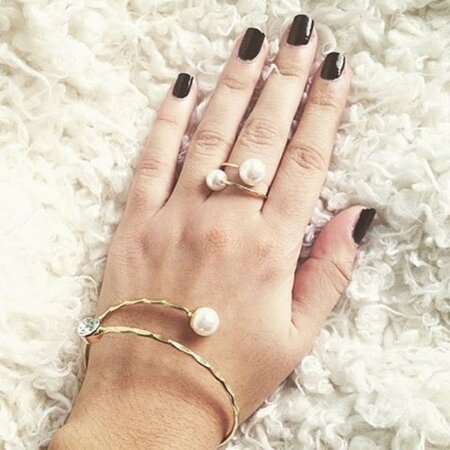 (photo from estrdxkid)
Yes, we all love our sparkly and glittery jewellery during Christmas and New Year's because it's fun and bold. So to change it up this year, we're going back to basics with pearls. But we're not talking about your typical-housewife-pearl-earrings, but pearls on your fingers and wrist! A pearl ring and bracelet will give your outfit that light touch of glow, which will beautifully pull your all your holiday looks together.
Animal Print Fringe Clutch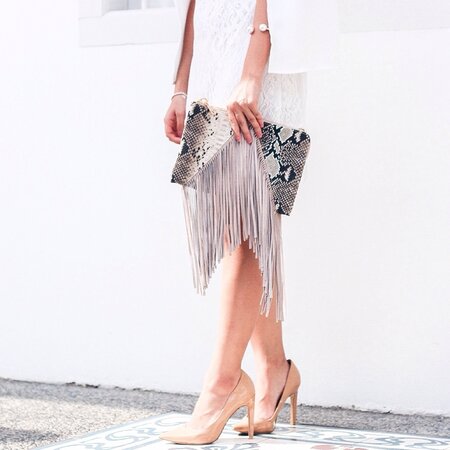 (photo from Chevronz)
For those who love bold clothes, we haven't forgotten about you with this reptile print fringe clutch that will surely be the icing on all your party outfits! Suitable for both the day and the night, this fun purse is going to make you look like a fashion-forward boss!
Rainbow Lenses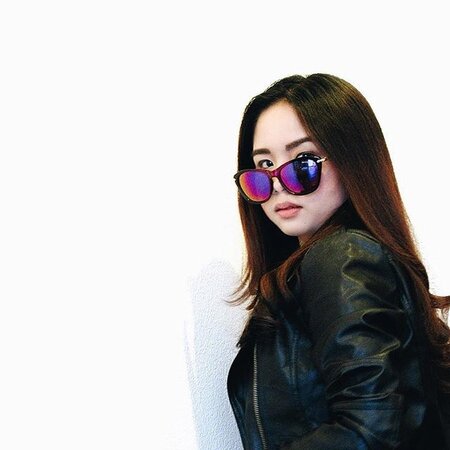 (photo from MonicaTrina)
And we can't forget or neglect our peepers just because the Sun isn't always out during this time. So toss your simple, black frames to the back of your closet first and sport some sunglasses with rainbow (slash multicoloured) lenses! They will protect your eyes, make you look mysterious, and add a splash of colour to this cold and dreary weather!
--------------------------
How will you upgrade your holiday wardrobe? Tell us all about it in the comment section below!