(cover photo from sharniehung)

Looking our best for the holidays is something we all look forward to because it means we get to shop (which can cure anything) and wear the latest trends. We all want to look glamorous and fabulous to mark the end of another year and welcome the new one.
But with holiday styles and must-haves coming out left and right, it can be confusing and daunting to pick something out that will give our wardrobes a major upgrade. So with a mixture of patterns, classic silhouettes, and textures, here are the five pieces you can sport to bring your holiday wardrobe to the next level!
--------------------------
"Caramel-Orange" Dress"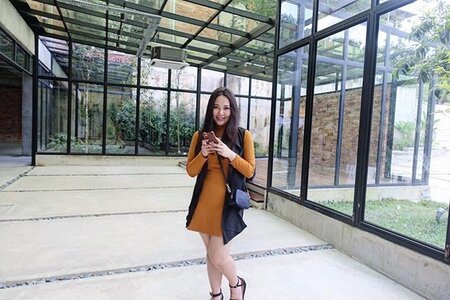 (photo from Janicekbaby)
Something about the warm hue of this dress reminds us of sitting by the fireplace, drinking hot chocolate, and exchanging stories with our loved ones. It even emanates a bit of a 1970's vibe that is perfect for this time of the year. This dress is both stylish and trendy, making it a winner to wear for all the parties you're going to!