You may have already seen the Kaleidoscope Palette from the Urban Decay x Kristen Leanne collaboration and got inspired to whip up colourful eye looks. Well, we're happy to report that the flow of inspiration will not stop there. Aside from the said palette, the collection also features other products that will urge you to create more fun looks. Piqued? Let's take a look.
Daydream Eyeshadow Palette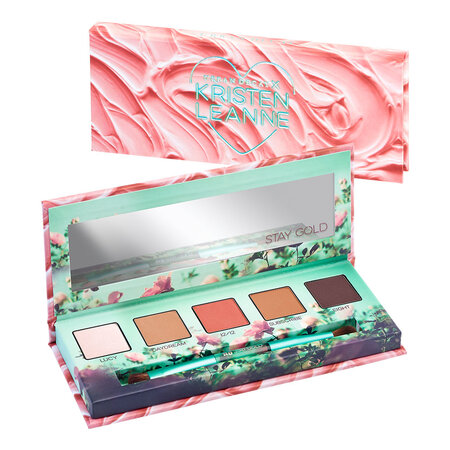 SGD45
Kristen Leanne is known for her out-there, colourful looks, but she's no stranger to the goodness of a classic neutral palette. So she created one that fulfils every neutral-lover's daydream. The palette contains five new matte neutral shades named Lucy (an ivory), Daydream (a soft nude), 12/12 (a soft peach), subscribe (a warm nude), and eight (a rich warm brown).
Beauty Beam Highlight Palette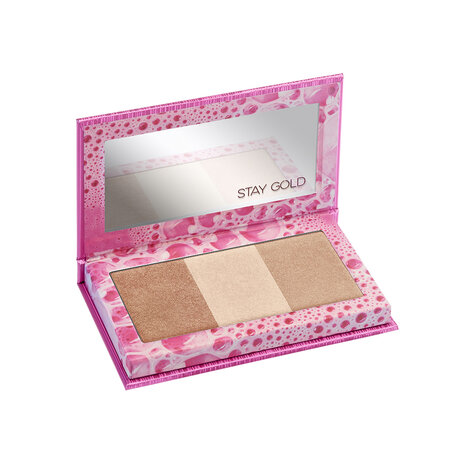 SGD55
This palette contains three colours — a soft rose gold, a white gold, and a warm gold — that will make you glow like the beauty unicorn you really are.


Vice Lipsticks and Liquid Lipsticks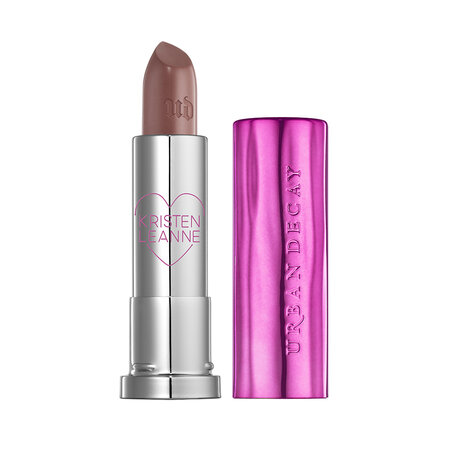 Vice Liquid Lipstick in Bun Bun (Lipstick, SGD31; Liquid Lipstick Duo, SGD55)
Kristen Leanne also created new shades of the Vice lipsticks for her collection. There are three: Bun Bun (a nude) and Cloud 9 (a magenta), which both have the Comfort Matte formula, and Spellbound (a deep plum), which is Mega Matte. There's also a liquid lipstick duo that complements the shades in the Kaleidoscope palette. Forgive, which has a Comfort Matte formula, is a pink-mauve nude. Meanwhile, Forget, which also has a Comfort Matte formula, is a light coral nude.
All products from the Urban Decay x Kristen Leanne collection will be available on 1 March in all Sephora stores and 8 March in all free-standing stores.