This Valentine's Day, I told my significant other not to get me the usual gifts. Flowers? Short-lived and perishable. Chocolates? Delicious yes, but a moment on the lips and a lifetime on the hips. But makeup, and lust-worthy ones at that---now that is something that is worth the keeps!
While it was difficult to curate this because there were just so many amazing choices out there, here are some of my definite top choices:

--------------------------

Ettusais Heart Cheek Colour & Creamy Lip Crayon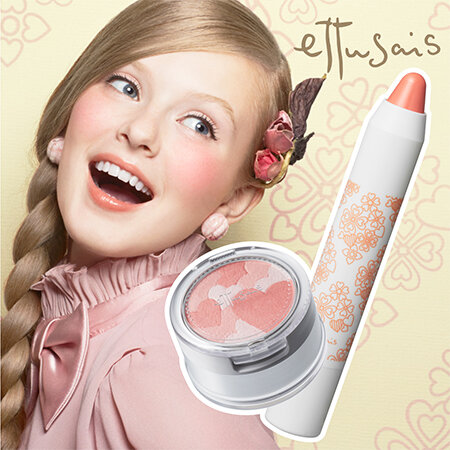 Be still my heart! The new Ettusais Heart Cheek Colour is all sorts of girly sweetness! These beautiful mini-blushers each feature 3 overlapping hearts in shades of Apricot and Pink, containing beaming design crystals for added radiance and gives a natural luminous glow thanks to its advanced fitting powder and frictionless puff.
Complete the look with these pretty floral motif Ettusais creamy lip crayons to keep lips supple with hi-definition colour, without compromising hydration thanks to its infused Rose Hip and Jojoba oils. Perfect for that Valentine's Day pout.