In every decade, there's always a part where fashion trends from the past return and make a glorious comeback such as leather jackets 70's, wayfarers in the 80's, skinny brows in the 90's, and many more. This decade, the 2010's, it's all about the 70's from flared jeans, to culottes, and to suede and fringe in everything.
While so many gorgeous trends have been resurrected from the 20th century, there are still some that we wish would become trendy again! What are those? Well, just keep reading below for the list of vintage fashion trends we hope to see grace the streets and catwalks again!
--------------------------
Round Sunglasses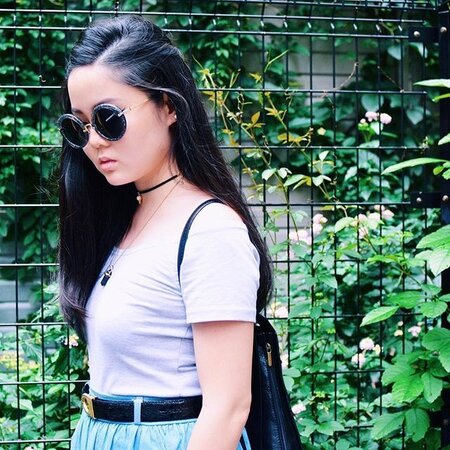 (photo from HLRYYS)
Cat eye frames, wayfarers, and oversized sunglasses are magnificent. They flatter every face shape and they protect our eyes from damaging Sun rays. But it's time for round sunglasses to take the crown! They can flatter any face shape too, come in different sizes, and colours! It's time to wear a pair that matches perfectly with our bohemian spirits.