In a twist that nobody saw coming, fashion designer and Louis Vuitton artistic director Virgil Abloh declared that streetwear will soon die. Do you feel betrayed? It's only natural when the king of remix and collabs suddenly turns his back on one of the most popular styles right now. But before you bring out your pitchforks, hear him — and us — out first because there's a good reason behind his grim forecast.
A few weeks ago, Abloh interviewed with Dazed Magazine and when asked what the future holds for streetwear, his response was surprising: "I would definitely say it's gonna die, you know? Like, its time will be up. In my mind, how many more t-shirts can we own, how many more hoodies, how many sneakers?" Well, it looks like somebody's been reading Marie Kondo's books. Kidding aside, Abloh's statement, as disappointing to streetwear fans as it is, is actually true. Nothing stays in vogue. Everything just sort of come in and out favour. And that's what makes the fashion industry exciting. After all, streetwear already had its long day in the sun.
We'd say that streetwear's most recent renaissance started when athleisure became popular. Fitness gurus influenced followers to lead a holistic lifestyle centred around wellness. Are you a busy gal that can't be bothered to carry gym outfits? No problem. There's a way around it: just incorporate gym clothes into your everyday ensemble. Thus, athleisure is born. From there, it just became bigger and bigger. Virgil Abloh came into the scene thanks to Kanye and the rest is history. Off-White quickly became a household name boasting collaborations not just with sportswear brands but also with various lifestyle labels from IKEA to Byredo.
Other fashion brands quickly followed, putting out countless collaborations and capsule collections. Even those in the luxury game saw the potential and designed streetwear-inspired pieces.
But the most genius move of all is releasing limited-edition items because nothing's more covetable than something your friends can't have. With all these launches and releases, maybe it's really time to mix things up a bit.
Any cool kid knows that the best time to leave a party is when it's still happening. Virgil Abloh is one of the cool kids of fashion and right now he's signalling his co-cool kids that it's time to head to another direction which is vintage. In the same interview with Dazed Magazine, he expressed how everything old will become fresh again. "I think that like we're gonna hit this like, really awesome state of expressing your knowledge and personal style with vintage – there are so many clothes that are cool that are in vintage shops and it's just about wearing them. I think that fashion is gonna go away from buying a boxfresh something; it'll be like, hey I'm gonna go into my archive."
Now, if you've been closely following fashion launches from the last decade, you would know that most are essentially retro-inspired. We've got sneaker brands dipping into their archives with some going as far back as the 1960s and giving those designs a "modern update" for the "modern consumer".
However, we think that's not what Abloh is talking about. It's all about going into vintage shops and shopping actual vintage pieces or digging up your personal archive a.k.a. re-wearing those forgotten accessories and clothes from your college days (hopefully, it still fits). Maybe you can also raid your parent's wardrobe, who knows what treasure you'll find there.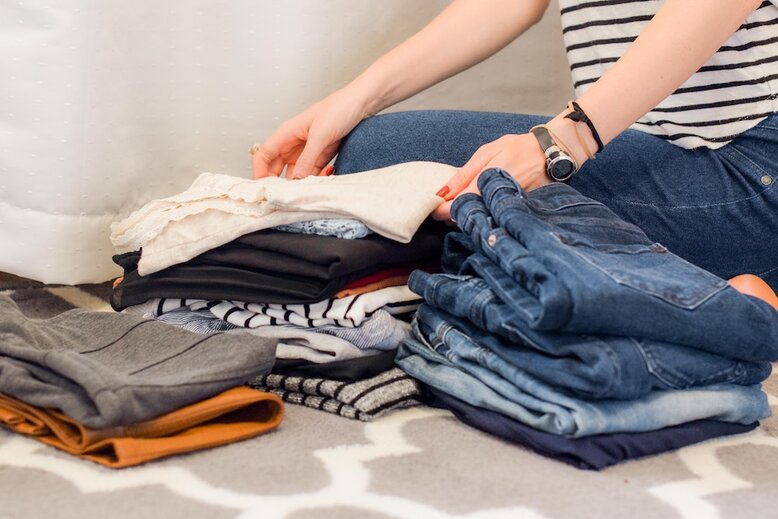 If you're like us, you had your own personal fashion faux pas in the past. No worries, because just look at what's trending right now: dad sneakers, fanny packs, logomania — all these are major no-nos once. So there's hope that those baggy polo shirts you used to wear will actually be the "in" thing very soon. Although, if you're convinced that you can never let go of streetwear. Then just own it! As the quote attributed to Yves Saint Laurent goes: "Fashions fade, style is eternal."
Still loving streetwear no matter what? Here are tips on how to rock the look like a boss.