To celebrate
Virgin Active
's sixth anniversary in Singapore, we took a trip to the premium fitness club's flagship located at One Raffles. Spanning 33,000 square feet across three levels with seven workout zones, the club is so spacious you'll have plenty of room to work up a sweat even during peak hours.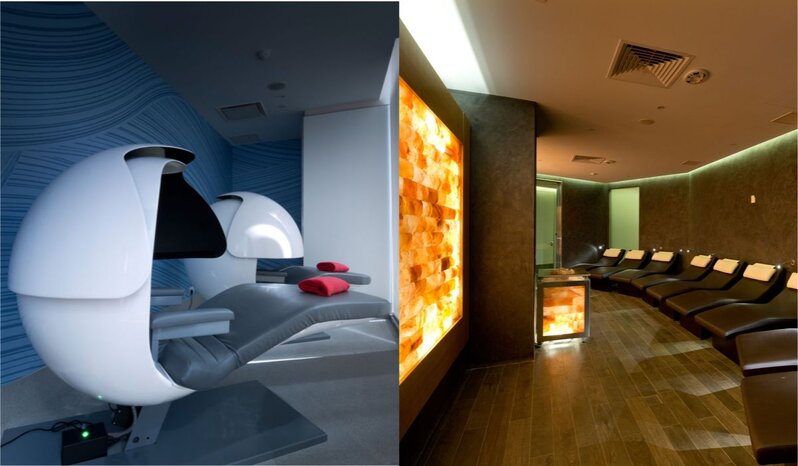 Not just another typical gym, Virgin Active prides themselves to be a lifestyle-led club. They are the first to have integrated zero-gravity sleep pods (to sneak a quick nap in after an intense workout – bliss!), the first to offer a café work zone with Mac computers; the first (commercial gym) to introduce a relax and recovery zone (where they are also the first to launch experiential showers and a Himalayan salt room), and many more. In essence, Virgin Active is big on size, rest and relaxation, and their collection of unique workout experiences such as
THE TRIP
.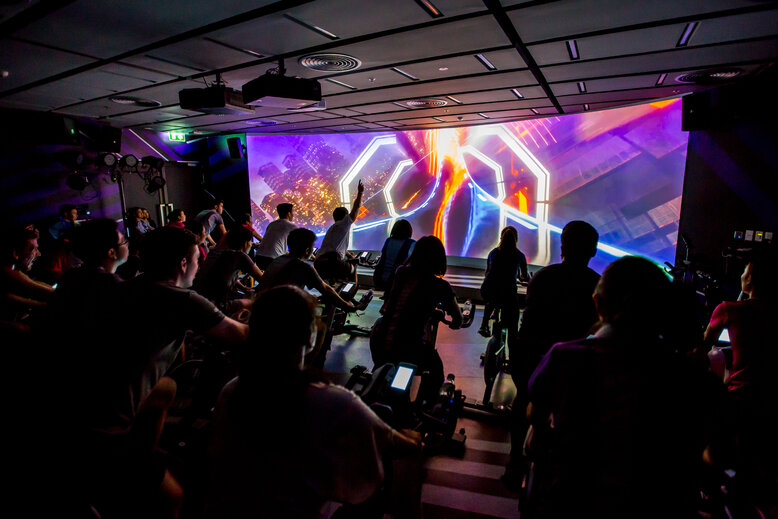 A 40-minute multi-peak cycling workout, THE TRIP uses a cinematic screen and sound system to transport you into an alternate universe as you pedal — on a stationary bike — through a trail that weaves through digitally-created worlds. To mimic a real road ride, you're encouraged to adjust the resistance and stand or sit to climb virtual upslopes and sprint downslopes. Sounds like hard-core cardio, but fret not, THE TRIP is suitable for all levels and you have total control over your speed, resistance and intensity. You might find yourself out of breath fast – expect to stand to pedal upslope less than five minutes into the session — but there are "breaks" in between where you get to slow down and pedal leisurely. Simply go with a pace you're comfortable with as the instructor spur you on throughout the ride. If anything, this fully immersive heart-pumping workout only makes you want to work even harder. One thing's for sure, you'll be guaranteed a sweat fest and burn up to 700 calories. P.S. Also happy to report that despite being on an exercise hiatus, I powered through the ride without stopping.
By the way, Virgin Active provides complimentary workout gear, so just come in your sports shoes because that's all you'll need to get pumped. Or not — if you're checking in for a yoga class.
To commemorate six years of being one of the pioneers in the health and fitness arena in Singapore, Virgin Active is offering new 12- and 24-month members half-price membership fees from now until the end of 2019. Find out more here.