Another fashion face-off is happening and this time, it's between our Clozette Ambassadors and Star Clozetters from Malaysia! You can click here to vote by liking the photo of your chosen OOTD. But first, let's get to know them and their style.
Check out their OOTDs and see what they have to say on style, being unique, and their go-to fashion pieces!
--------------------------

NicoleYie
"I love casual style, especially my favourite lace collar top top with skater skirts. Everytime I shop for new clothes, lace is always the first thing that catches my attention. I don't really like to accessorize much. I'm either only wear my favourite Baby-G watch (which I've been wearing for 8 years), or my all-time favourite necklace with my name on it. I try avoid to wearing heels because I prefer sneakers or platform sandals! The one I'm wearing is my favourite pink Converse high cut sneakers! I hope everyone loves this simple style as I do."
Click here to vote for your favourite OOTD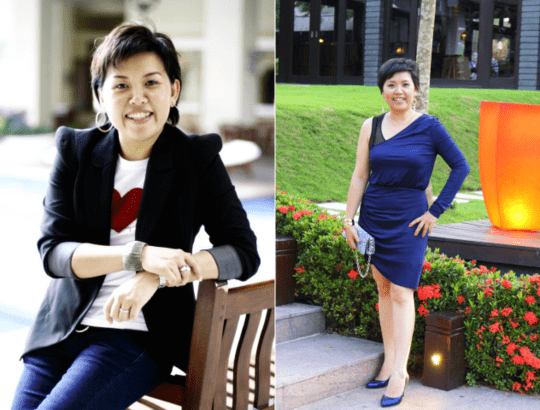 "Always in love with a great jacket or structured casual chic look, but occasionally would like to dress up in a simple dress too. So, I guess my style is casual simple and modern classic elegant, you would say"
Click here to vote for your favourite OOTD

tauyanm
"'Style is a way to say who you are with out having to Speak' says Rachel Zoe. With that said, I think people always judge us easily on how we look the first time they see us. As a Fashion Blogger, dressing Up nicely and wearing good clothes from casual to formal to glam, is a must. Wearing nice clothes makes me feel good and it gives me that confidence in everyday life. For my #OOTD Photo. I wore a monochrom outfit because I love Black and White. I gave it a little bit of twist by matching different patterns for a bit of kick to my look. I added a leather jacket to complete my look!"
Click here to vote for your favourite OOTD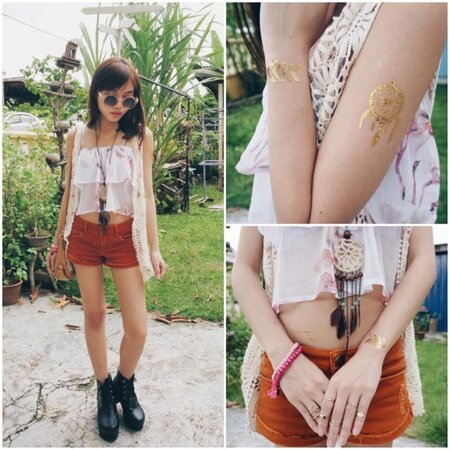 "Spring/summer 2015 is all about the Bohemian vibe. For this look, I decided to go boho chic. It's all about looking casual yet put-together at the same time. I have on a chiffon floral top and layered a thin crochet vest over it. I paired with rustic brown shorts, leather bag, big round shades and ankle boots-- it makes the outfit more Coachella-inspired. I tied the whole look together with the lovely dreamcatcher necklace and tassle beaded bracelets. Lastly, I stack up on 'em midi rings! For areas where I'm showing off some skin, I placed the flash tats there to make it a little more sexy and fun. The whole look is just so light and easy-going!"
Click here to vote for your favourite OOTD

wanderlust89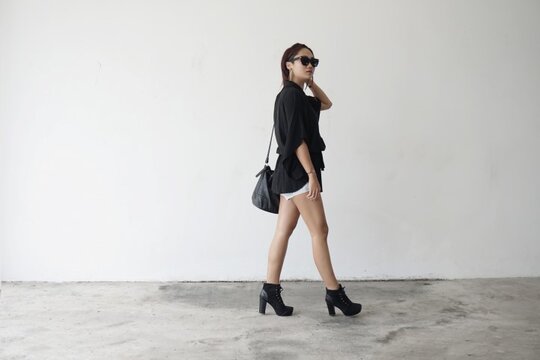 "Style has to be edgy, comfortable, and uniquely ME! My primary colors revolve around shades of grey, black, and the occasional white paired with light-wash denim shorts or jeans and accented with gold accessories. I absolutely love the combination of black and gold--may it be sunglasses, watches, rings, necklaces, and pretty much everything else! These gold hues in my accessories compliment my naturally sun-kissed skin tone and complexion, giving me the added urban & hippie edge to my style.
Feathers are also a big favorite of mine! I love pairing a simple black top with vibrant-coloured feather earrings in turquoise, gold, purple, or even white, to express my mood or feel for my OOTD. Bronze gold necklaces with feathers are also an easy win--they add length and fun to any everyday outfit. Regardless of style or any "Outfit of the Day", I believe the attitude of a person is what truly adds flair to a stunning ensemble. Allow your panache to be your most flattering "accessory" to accentuate your style today!"
Click here to vote for your favourite OOTD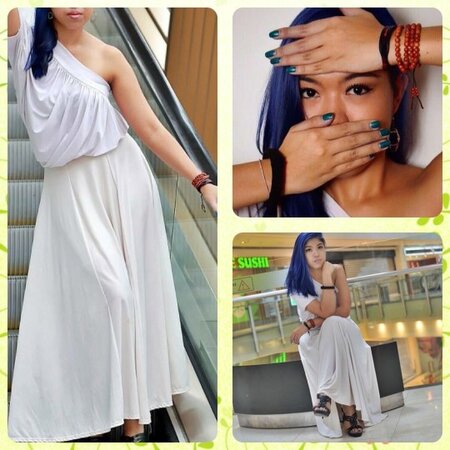 "Style is an attitude--what you wear represents who you are. Be the master of your style and never let the clothes wear you. I love wearing heavy eye makeup and I am never shy to be different. I prefer my clothes lace-free and without the shackles of bling accessories. I love to keep it simple with solid colour outfits as they can easily exude an outstanding and bold statement. 'My style is my attitude, what I wear speaks for me.'"
Click here to vote for your favourite OOTD

colourstreak
"It's kind of difficult to actually define a stereotype style as I think my style changes from time to time, and I think having the right confidence to be comfortable in what you wear is style on it's own. But if I have to describe my current wardrobe style, I'm one that's in favour of the modern, practical, feminine, and simple style.
I love sporting current fashion trends even though I am not able to pull-off the latest fashion styles. Living in a hot country like Malaysia (and because I need to be constantly on the run at work) makes practical style part of my life. I can go to wearing t-shirts, shorts, and sandals or sweaters, formal attire, and flats--but they all have to have a dash of modern in them. I also love to wear dress that flatter my curves too. Lastly, I'm a huge fan of one direction!"
Click here to vote for your favourite OOTD

"The struggle is real when it comes to dressing casual while looking classy. That was the look I was going for. I thought that it would be tricky to mix my usual cardigan and tank top to get a polished looked, but somehow it worked in by using a black and white palette. You can never go wrong with monochrome. I'm glad I added the gold belt to the outfit or else it would have been a tad too plain for the event I was going to. But I do wish that I wore heels instead of flats. Oh well, it's the imperfections that makes us real."
Click here to vote for your favourite OOTD

JQLEEJQ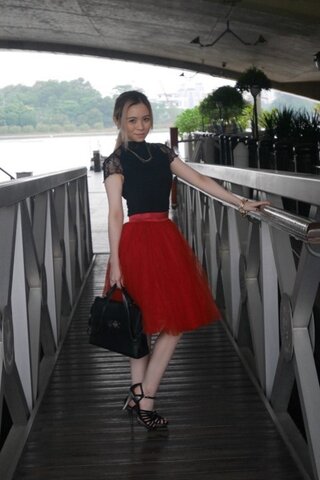 "I'm not the most fashionable person but I do try to dress up as much as I can. I love tutu skirts. There's something very glamorous about them that brings life to a lady. Yes, it can be rather costume-like but if paired well, it can tame something wild to a feminine, lady-like figure. A classic structured black bag and strappy heels ties everything together perfectly."
Click here to vote for your favourite OOTD

Which one was your favourite look?