(cover photo from CrystalPhuong)

Spring is a time for you to play around with your personal style--not just with your makeup and clothes, but also with your shoes! Aside from the classic pumps, heeled boots, and stiletto sandals, what are the other heeled shoes that you should have in your closet this season?
After consulting the Fashion Community, we came up with the top 5 heels for you to have this Spring!
--------------------------

Flatforms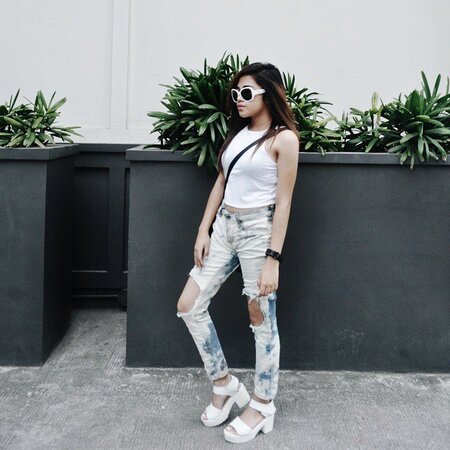 The flatform is a '90s shoe that has made a strong comeback and it's perfect for spring to refresh your style. The chunky block soles add extra height without sacrificing comfort and style. Wear it if you feel a little nostalgic or if your just want to twist-up your normal minimalist OOTD.