It's no secret that living a sustainable lifestyle requires more effort. You have to be more discerning about the products you buy, research about brands and their supply chain, limit your consumption of cheap, trendy items or maybe give it up altogether and more. But even so, it doesn't have to be a burden. For example, there are simple ways you can take to create a more sustainable wardrobe. To help us with this endeavour, we talked to Chetna Bhatt, the founder of sustainable lifestyle brand Ashepa.
Known for their uniquely designed accessories and bags, Ashepa also offers homeware and other handmade home decors. They collaborate directly with artists in Africa to create beautiful items that are truly one-of-a-kind. Ahead, our interview with Chetna Bhatt about what it means to have a sustainable brand and her tips on how we can live a sustainable lifestyle.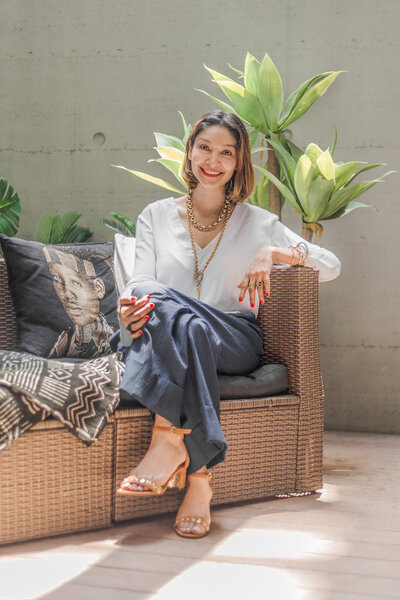 What made you decide to go the sustainable route?
I have always had a passion for beautiful artisan pieces but realised I didn't know anything about the products or the persons behind them. So when I started Ashepa, one of my goals was to let the consumer know about the person behind every item and know where it was made. I want them to know that there is a human behind every piece. It was also important to me that the people we worked with earned a fair wage to provide better livelihoods for their families and are able to pass on their craft to the next generation. To me, sustainability must also include economic and social equity objectives.
What does it mean to be a sustainable brand?
A sustainable brand sets out to have a meaning or purpose that goes beyond financial results and is constantly seeking to increase the well-being of humanity and all life on our planet. This includes everything from labour practices to the environmental impact of their production. It sees people as activists, not consumers. And it understands the lifecycle and environmental impact of all its activities so that it can seek to continuously innovate and reduce its impact.