(Cover photo from: Lexiepuzon)

Beauty tool cleansing is like applying sunscreen — a lot of people advocate its importance, but only a few listen. That is why, at the risk of sounding like a broken record, we're here to tell you that cleaning your makeup, skincare and hair tools is
essential
in making sure they maintain their quality year after year and continuously deliver flawless results.
Whether you're a makeup artist, skincare expert, hair stylist or someone who loves to dabble in various aspects of beauty, properly cleaning your tools at least once a week is a rule. Want to know if you're correctly deep cleaning your tools? Just keep reading for our guide.
--------------------------
Makeup Brushes
(Photo from: cassansaurusanaesi)
There are a lot — and we mean a LOT — of brush cleansers out there — from solid soaps to liquids to the ones you spritz. While they are all amazing, you want to go for something gentle like baby shampoo for a good deep clean.
First, rinse your brush in lukewarm water, then put a few drops of baby shampoo on it and massage it until it lathers and you see excess makeup dripping down. You can then proceed to wash your brush. To make sure every bit of dirt, oil, makeup, and bacteria is removed from the brush, repeat the process — double cleansing, yes? To ensure that your brushes maintain their shape, start reshaping them while they're still wet, and let them air dry.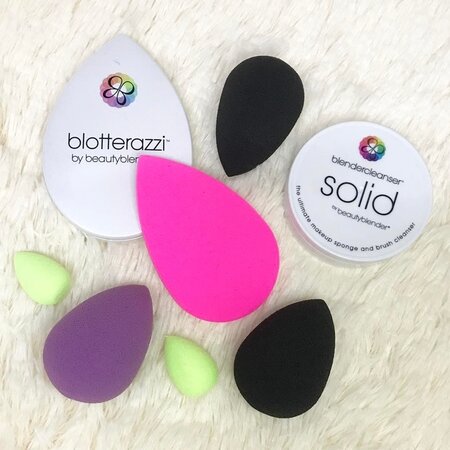 (Photo from: janiceyeap)
You may be thinking that you can use the same baby shampoo method with your sponges, but sadly, you can't. Sponges, like everyone's favourite beautyblender, harbours bacteria deep within that no amount of baby shampoo will ever be able to remove.
Cleansers and soaps that are specifically made for these types of beauty tools are your best bet to remove every ounce of foundation, concealer, and blush. So just wet your sponge, apply a sponge cleaning soap or cleanser, squeeze and clean until you see all the makeup dissolving, and rinse it with water.

--------------------------
Hair Brushes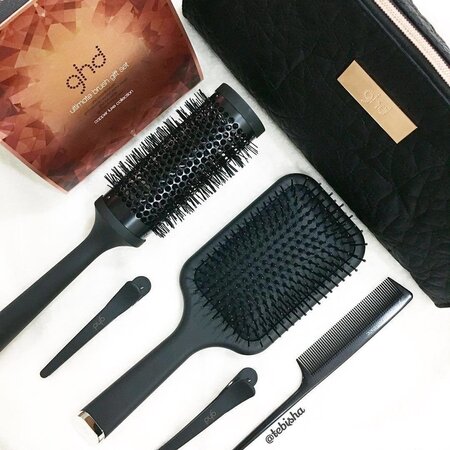 (Photo from: tebisha)
Surprised that a hair brush is supposed to be cleaned? Don't worry, you're not alone. Now that you're aware, though, here's how to do it. To remove all the trapped hair strands, dirt, and bacteria, take a toothpick or a pen and insert it in the middle of the brush to loosen up the hair stuck in the bristles. Once it's fairly loose, take a pair of scissors and begin cutting in the middle, making easier to remove after. Once you've cleaned the brush out, you can now wash and cleanse it using baby shampoo. Lay it on a flat surface with the bristles facing down, and let it air dry. Easy, right?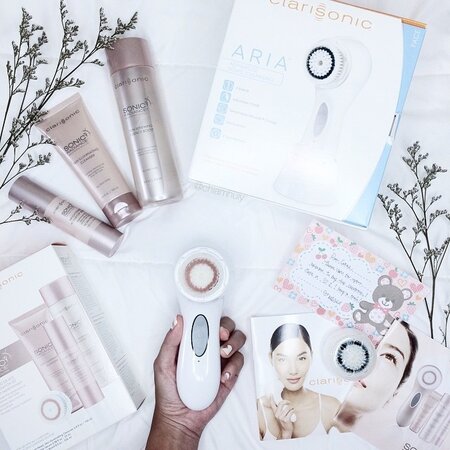 (Photo from: CelineChiam)
Skincare brushes such as the Clarisonic and Olay Pro-X promise to give you smoother, clearer skin each use as they clean deep within your pores to remove dirt and oil. But if you don't clean your own skincare brush, it won't be able to do any of its promises. To always get the most out of your cleansing tool, after every use, wash out the head with baby shampoo or a mild soap. Then just pat it down with a clean towel and let it air dry.
--------------------------
Straightening and Curling Irons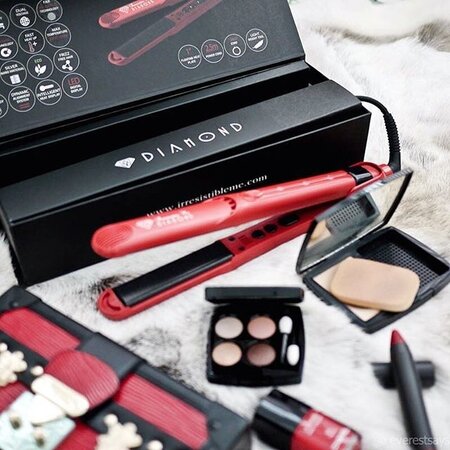 (Photo from: Everestsays)
Every time you use a hot tool, you also make use of protective hair sprays and serums, right? And once you run the iron or rod over your locks, residue from the spray and serum stay on the hot tool, building up over time. When it does build up, it can make your hair tool less effective.
So to get the most out of your tools, make sure that at least once a week, you run an alcohol-soaked cotton pad over the plates and the body to clean it; your tool shouldn't be turned on, of course. Wipe it down with a clean cloth and store it in a protective bag to prolong its lifespan.