While we were in Kuala Lumpur for KL Fashion Week, we caught up with some of the designers backstage and got them chatting about the inspiration behind their collection and the process it takes to create a collection for Fashion Week.
So if you've ever wanted a peek into the creativity behind fashion design and get to know the designers making waves in and around Asia, then watch the video below!
Keep scrolling to see more of their collection
--------------------------

Sazzy Falak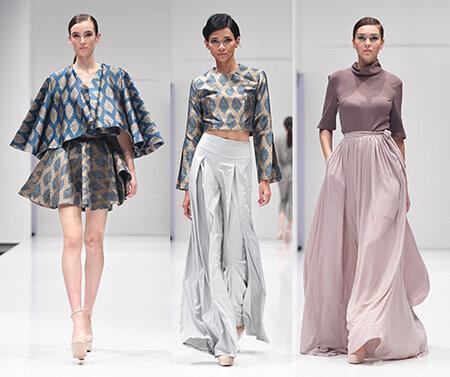 "I wanted to create a collection about what I think women are. For me, the beautiful thing about being a woman is that you can be all sorts of things. You can be feminine, soft, gentle, loving, tender; and at the same time you can be powerful, strong, edgy, determined...and that's what I wanted to put in my designs." - Sazzy Falak
--------------------------

Kit Woo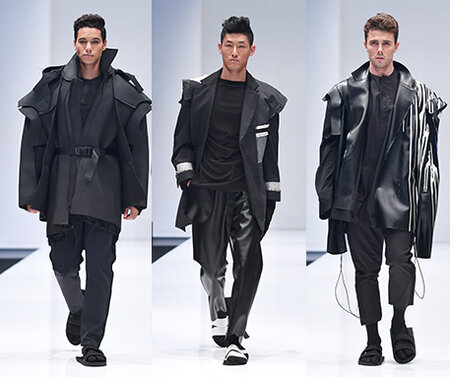 "The inspiration behind the collection is based on an american sculptor John Chamberlain. He uses crash cars and translates that into sculptures. So I used that medium to destroy my clothes and put it back together." - Kit Woo
--------------------------

THAVIA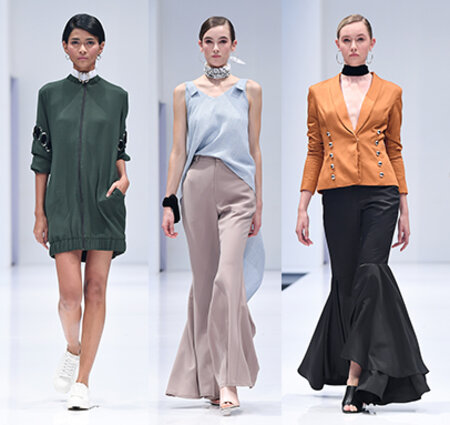 "We're inspired by street-styles and we're not conceptually based. So we did a lot of earthy tones, we did a lot of dark blues...and we felt that there are a lot of pieces you can style really well in the collection and wear in many different ways." - Tengku Chanela Jamidah
--------------------------

Melinda Looi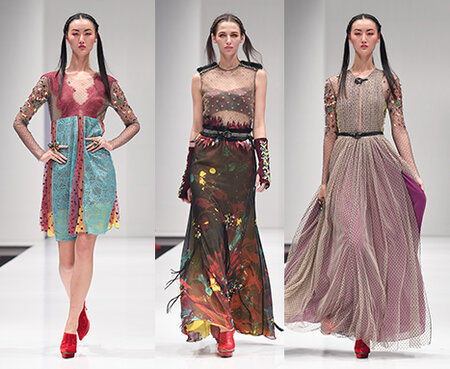 "This collection is called Life Is A Maze -- because to me life is a maze, you have to keep searching and looking for the right direction and a way to get out...to be better. You can also see our signature print in the collection as well as how i do my embellishments." - Melinda Looi
--------------------------

Kittie Yiyi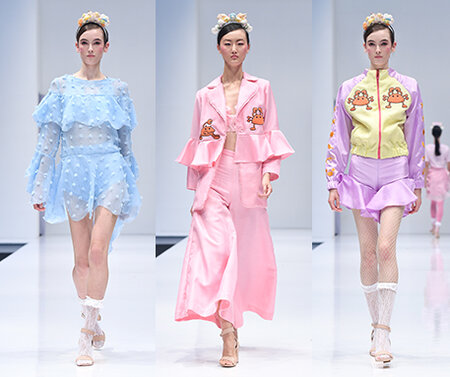 "My inspiration is of a mermaid going up onto the shore and exploring the world and the life above the sea. I used a lot pastel colour because I think a mermaid should be a very romantic girl but at the same time should not have a romantic attitude, so I applied a bit of rebellious style in my collection. " - Kittie Yiyi.
--------------------------
See more of our KL Fashion Week coverage on clozette.co/klfw2016