Let's get this out of the way: I'm not a fan of HIIT (high-intensity interval training) nor am I a boxer. But a boxing-inspired cardio class — housed in a club-like setting filled with high energy tunes, tripped-out neon lights and water-filled aqua training bags — sounds like a seriously 'badass' fitness challenge I was totally game for. So when Box Office Fitness, founded by ACE certified fitness trainers Nerissa Assudani and Abel Koh, invited us down for a trial session of their signature 45-minute class, I put my best game face on.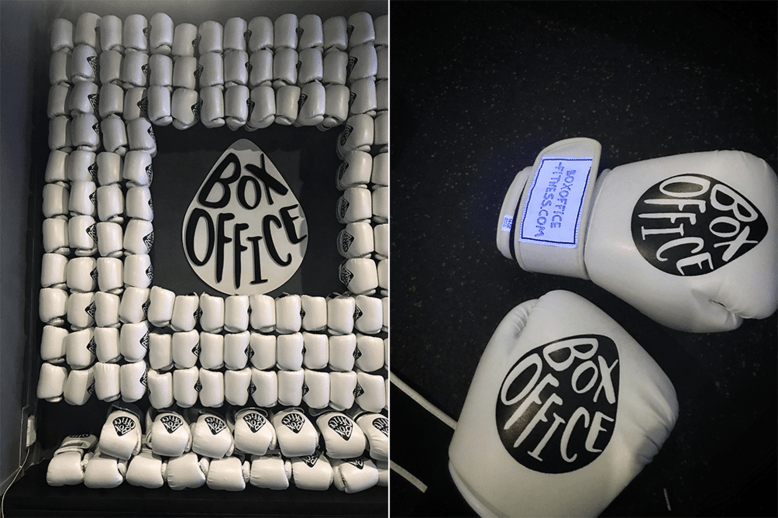 Whether you're an exercise newbie or a fitness buff, you'd definitely be motivated to keep up with the rest through 10 three-minute rounds of adrenaline-packed workout split between the aqua bag and strength training exercises. Speed may be everything when you're in the groove, but remember: always maintain proper form or risk suffering later — your muscles will ache in all the wrong places.
Before the class began, as we slipped on our boxing wraps (available for sale at SGD10) and gloves (provided for free), we were reassured by our instructor Abel that beginners are welcome. It took us a while at the start to get familiar with the boxing stance and various punches (jab, cross, front hook, back hook, front uppercut, and back uppercut), but it didn't take long before we were punching our way to amateur boxing level. Just kidding. It really helped that Abel was extremely encouraging throughout the session.
To guarantee a full-body workout that will boost your stamina and tone up those muscles, we alternated between the aqua bag and cardio exercises that consist of squats, pushups, deadlifts, Russian twists and planks. Along with that, the heart-thumping music and dimly lit lights really set the mood for an intense sweat fest that will surprisingly leave you more pumped than knackered.
Unfortunately, it is a boutique fitness studio after all. The bathroom is rather small with a handful of shower cubicles, but it does contain all the grooming essentials you'll need for a refreshing shower. Just mind your volume if you enjoy some bathroom chit-chatting after class. People hanging around the lockers located just outside can hear you.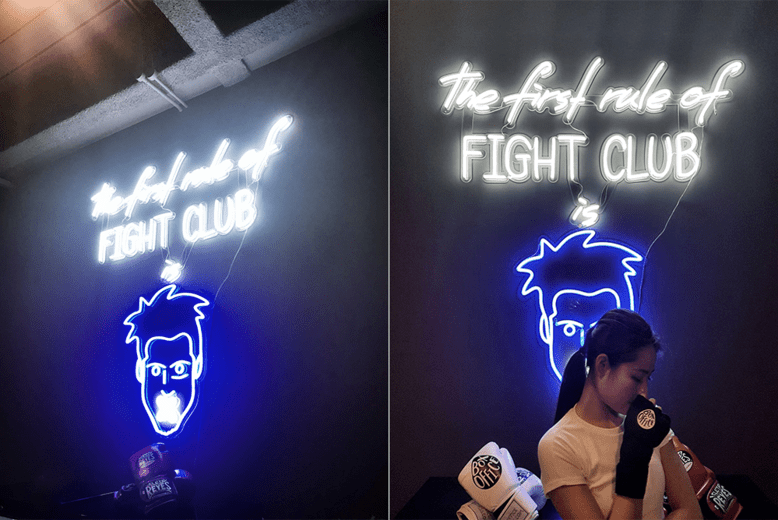 If you're looking to shake up your fitness routine, this boxing-inspired workout might just hit that sweet spot for you. When you're done, don't forget to snap a victory shot in front of the neon sign that references the iconic quote from the 1999 film (and 1996 novel by Chuck Palahniuk), Fight Club.
(Cover photo from: @boxofficefitness)
Find out more about Box Office Fitness here.