Whether or not you're a fitness enthusiast, a cyclic routine when it comes to how you exercise can eventually become boring and repetitive. This is why it's a good thing we discovered another fun and engaging fitness activity that would definitely snap the boredom out of you. To be honest, it got the couch potato in me moving!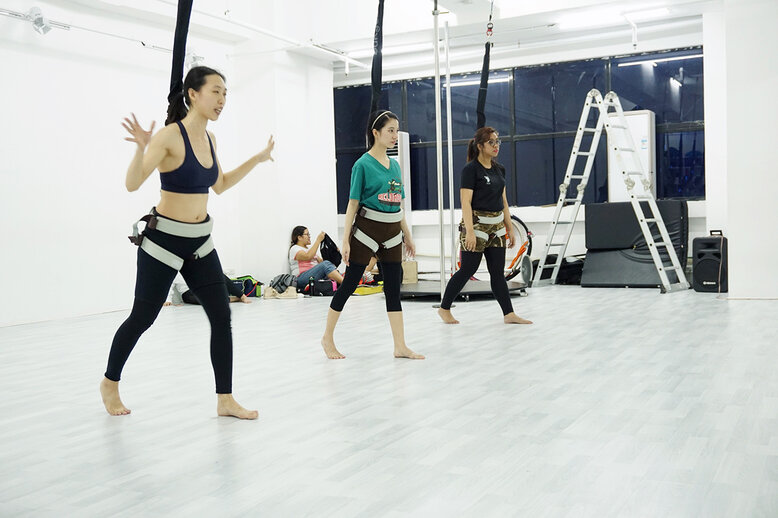 Introducing Bungee Workout, which, simply speaking, puts the 'aero' in aerobics — literally. This fitness activity in the Philippines involves participants to be attached to a bungee cord for added resistance during the course of the routine, but that's not where the fun ends. Besides incorporating the basic forms to create a choreography, the main essence of the workout is letting you fly.
Yes, you read that right. FLY!
With the help of Movement Dance Studio owner and bungee workout instructor Czarina Tan-Sarmiento, we got ourselves hooked — literally and figuratively — on this new workout.