Aside from their fitness tips, we also look to models for their effortless style and demeanour — not to mention the secrets behind their gorgeous looks. While we know that most of it can be attributed to genetics, there are some tricks of the trade that they follow to maintain (or even enhance) what they already have. (But don't we all?)
So at this year's Victoria's Secret Fashion Show, our interests were piqued, and not just by the fun ensembles that were paraded on the runway but more so by the preparation that went on backstage. Some of the models got ready by making sure their skin is healthy and glowing, and we spotted them using masks from 111SKIN. We just had to try them! We got the Rose Gold Brightening Facial Mask and had our human resources director, Katherine — who loves masking — give it a whirl. What does she think about it? Read on.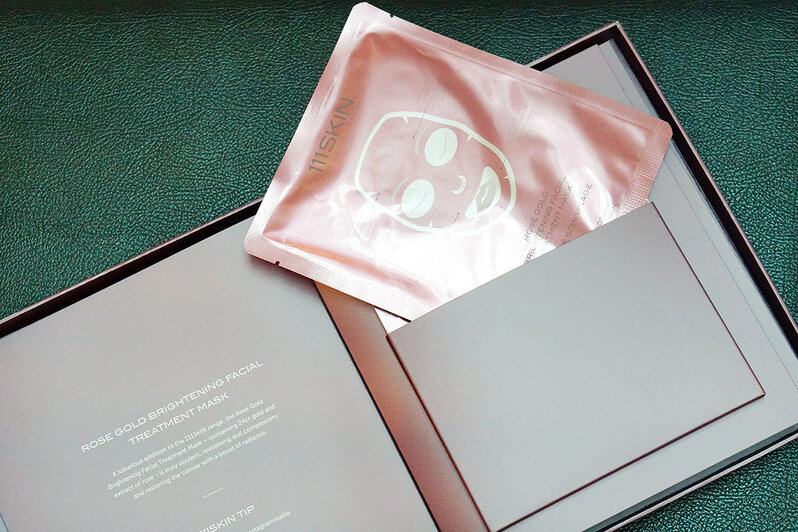 The details
Katherine has dry skin with fine lines and loss of skin elasticity and collagen. As a masking enthusiast, she looks for a product that comes from a reputable company that invests in research development. The product also has to be compatible with her skin and does not cause any allergy. It also has to deliver what it promises and has to be paraben- and sulfate-free.
The claims
The 111SKIN Rose Gold Brightening Facial Mask uses hydrogel, 24K Gold and Rosa Damascena extract to give skin ultra-hydration and brightening. It has liquorice root extract and niacinamide to brighten, silk amino acids and vitamin E to hydrate, Centella Asiatica and 24K gold to heal, and rose extract to protect the skin.