What is clean living? A quick search on the internet tells us that it's beyond just eating clean; it's an all-encompassing lifestyle that embraces the concept of mindfulness inside and out — whether it's clean eating, leaving a clean carbon footprint, or having a clean body, mind and spirit. When we posted a clean living challenge to Team Clozette weeks ago, we clearly did not know what we were in for.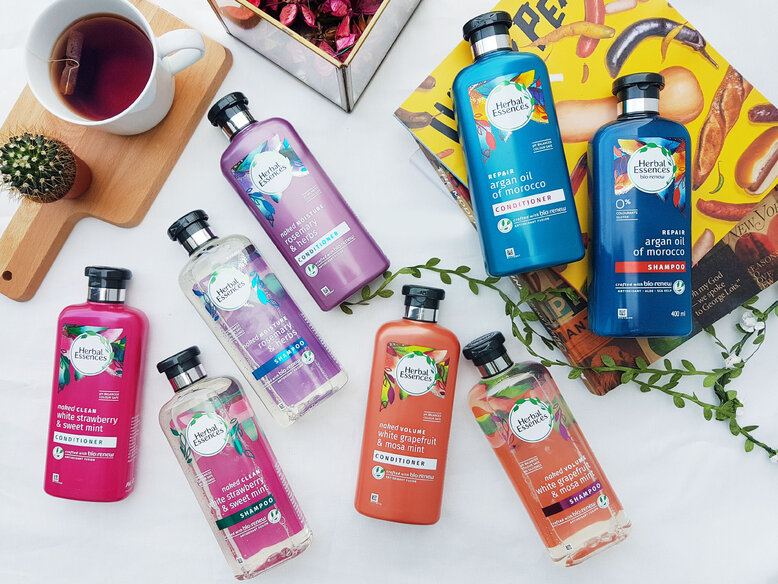 But really, all it takes is just small simple steps each day to make big and positive changes. Instead of going big and suffer an epic failure, we decided to take on the challenge with small strides. Four of us — Jessie, Evon, Dhivya and I — were each given two challenges for a week: one to use non-toxic hair products from the
Herbal Essences Bio:Renew
line for a 'clean body', and the other focusing on various aspects of clean living. This is what happened.
Jessie
"A dear friend gifted me the book Spark Joy: An Illustrated Guide to the Japanese Art of Tidying by Marie Kondo, and right on the first page was this line, "Taking good care of your things lead to taking good care of yourself." It led to me wondering; have I been taking care of my home, and by extension, myself, at all?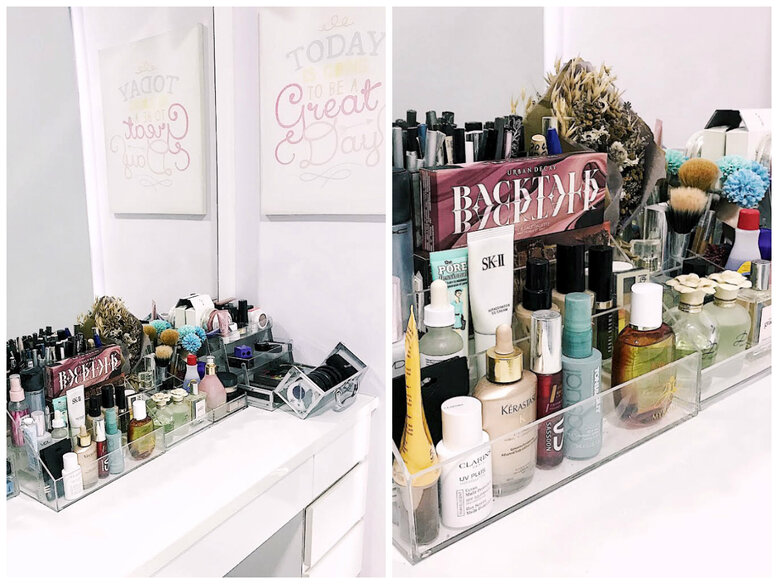 It was just apt timing that I received the challenge of decluttering my living space for a 'clean' mind and try the new
Herbal Essences Bio:Renew Naked Volume White Grapefruit & Mosa Mint Shampoo and Conditioner
at the same time. I was determined to declutter the mess, starting with my vanity.
Truth be told, I have A LOT of beauty products and it took me much longer than expected to sort them. Imagine the horror when I found expired products in forgotten places! It was fun nonetheless, challenging myself to declutter as much as I could while my baby was sleeping, and properly categorising my skincare and makeup items for easy everyday access.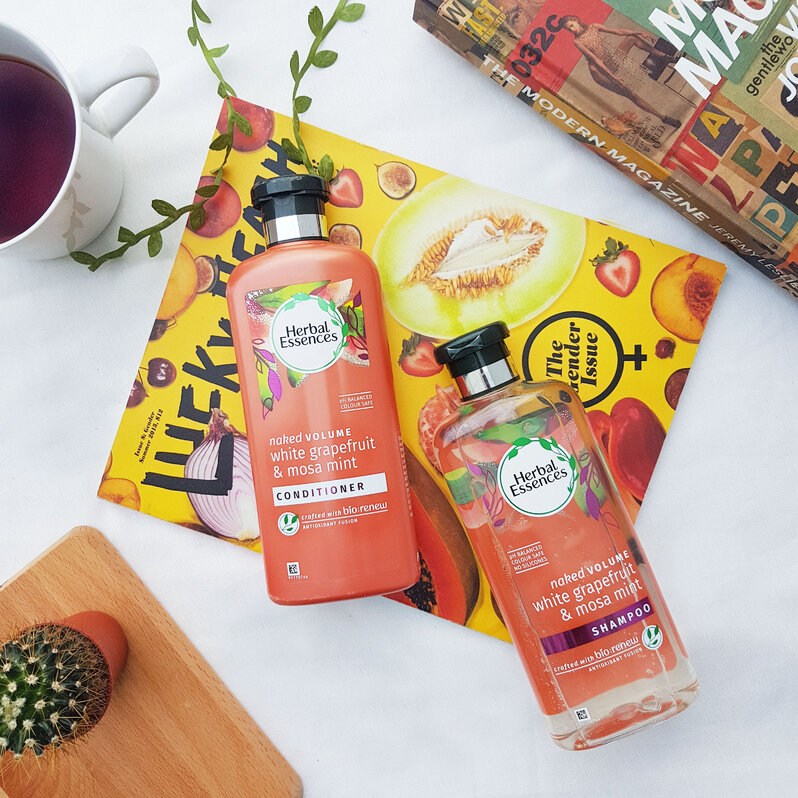 It was easy for me to take on the hair challenge as I was first sold by the word "volume" and its citrusy scent from the White Grapefruit & Mosa Mint Shampoo and Conditioner. Furthermore, the fact that these hair products have 0% parabens, gluten, colourants and silicones grant me the confidence to have close contact with my baby, knowing she would not be exposed to harmful ingredients. As a new mum dealing with postpartum hair loss, regular usage of the shampoo and conditioner provided the volume I badly needed on my mane. Definitely an easy way to bring life back to my hair, now that salon visits are a luxury!
It was a strong motivation to be more mindful of my daily lifestyle choices, and I would certainly take up a clean living challenge again."
Evon
"Two of my favourite after-work activities are to have a satisfying dinner at the local coffee shop and a refreshing hair wash. During my clean eating challenge (I had to avoid high calorie, non-nutritious foods), I had to stay away from the one thing that I look forward to every day. Food — hawker food to be more specific.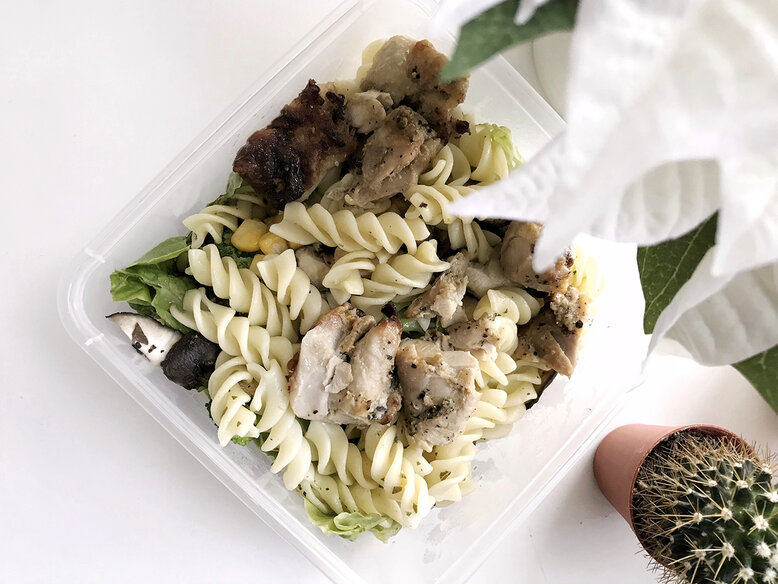 Day one of eating clean was tough, like oh-my-god-I-just-want-to-stuff-my-face constantly tough. But to my surprise, my first meal for this challenge – a rather filling and delicious avocado salmon sandwich – made me think: "Okay, this is not too bad". But for the next few days, the constant temptations from people around me were torture. But the desire to complete my first ever clean living challenge kept me going! Plus, I was doing a really great job with my hair challenge.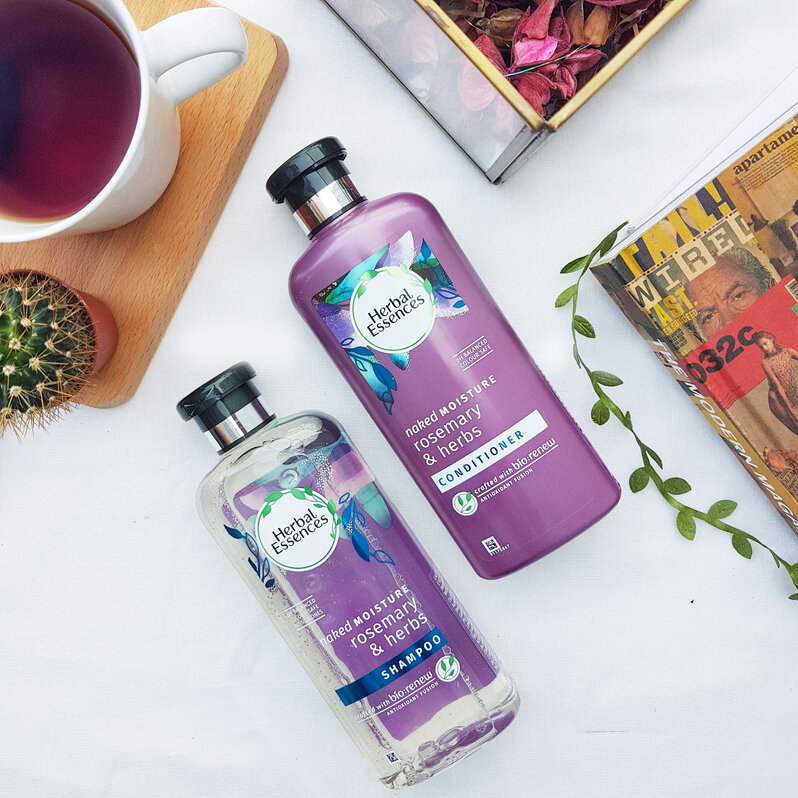 Having to maintain a head of long locks daily require a good 15 minutes on the shampooing and conditioning. It didn't help that I do not have the habit of blow-drying my hair. But using the
Herbal Essences Bio:Renew Naked Moisture Rosemary and Herbs shampoo and conditioner
was like living in healthy hair paradise. Other than its rejuvenating bio:renew formulation of essential antioxidants, aloe and sea kelp, the range boasts 0% parabens, gluten and colourants. The moisture variant also leaves a natural and lasting rosemary scent that is not overpowering. A plus point is that after using them, my hair feels lighter, bouncier and now takes a shorter time to dry!"
Becks
"I was under the impression that taking on the challenge of avoiding plastic food packaging for a cleaner carbon footprint was going to be easy. I mean, just avoid plastic for one week – how hard can that be, right? Boy, was I wrong. Day one: I couldn't suppress a triumphant grin when I ordered my coffee in a paper cup, only to realise later that it came with a plastic handle that I conveniently forgot about. Day two: I almost forgot that a plastic bag came with my shopping purchases. But this time I was quick to decline the bag — win!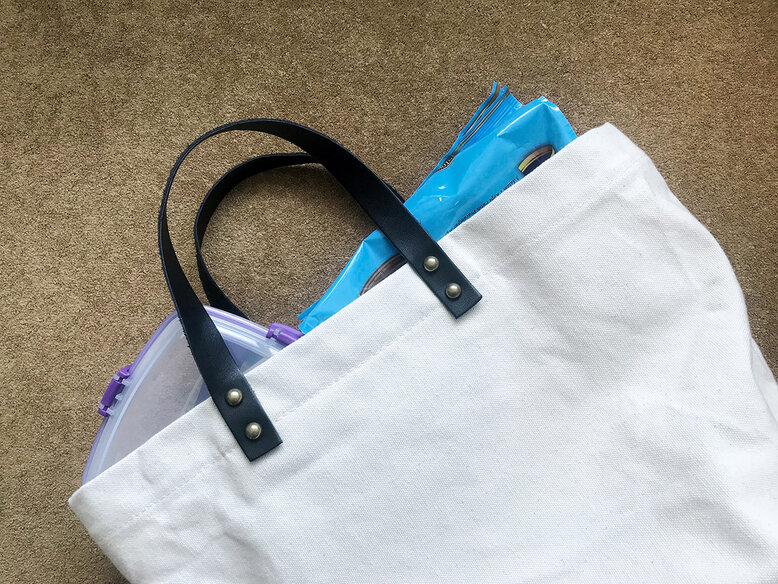 I began bringing a tote bag and my lunch box around, and that proved to be a challenge on its own. It was hard to match my outfits with the bag. I was running out of days, but I was ever so determined to stay on track. Completely avoiding plastic food packaging wasn't easy, but I'm glad we took this step to give it a try.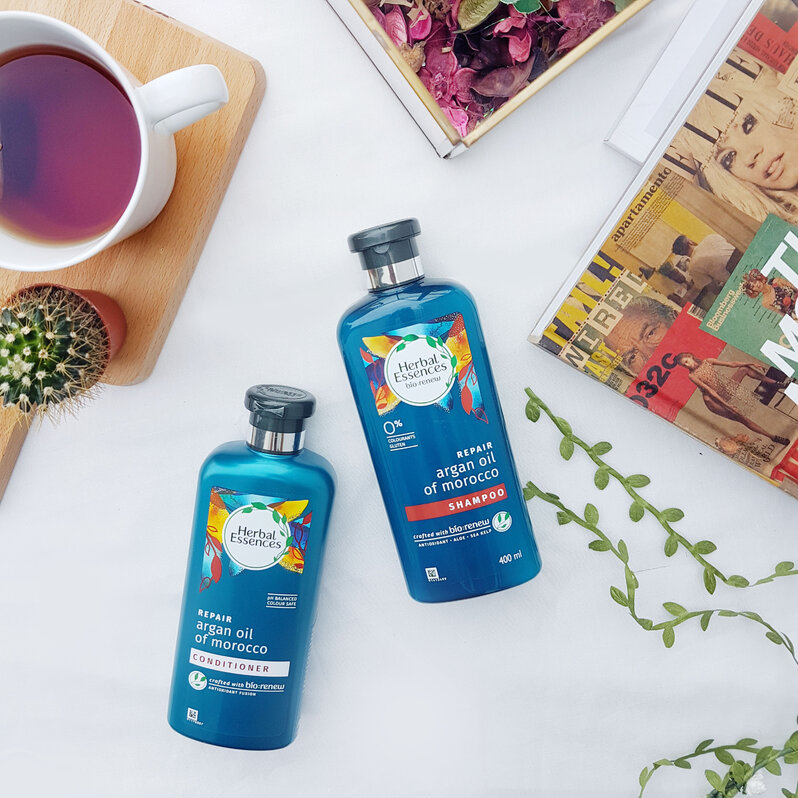 And now, taking on the hair challenge is another story. I was right on track, religiously using the
Herbal Essences Bio:Renew Repair Argan Oil of Morocco shampoo and conditioner
every time I wash my hair. The key ingredient from the Bio:Renew range is the antioxidant Histidine, which works like a "superfood" for hair by purifying, neutralising and protecting each strand. It was a challenge I was more than willing to take on. As a result, my hair feels softer and smoother – and actually looks softer and smoother! With better hair health, my mane actually dries much faster. Its citrusy vanilla scent also adds on to the experience – almost like a spa treatment that's taking place in the comfort of my own bathroom."
Dhivya
"I always catch myself watching videos on Youtube where users engage in some sort of challenge that restricts them from unhealthy food or bad habits. When I was given my challenge of practising gratitude for a clean spirit and using non-toxic hair products, I thought it wouldn't be as hard as the other challenges and that it will be a piece of cake. I was so wrong!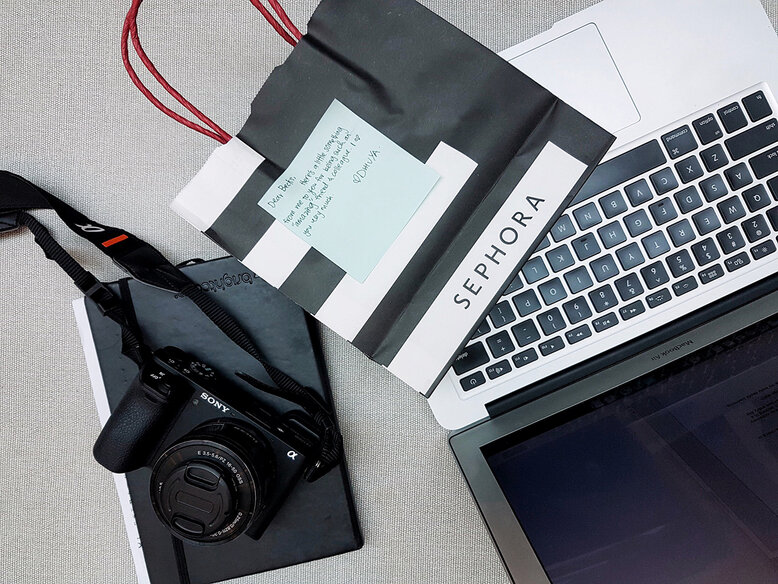 It was extremely difficult to practice any form of gratitude during that one week as I was going through something personal at that time. Also, the fact that I had to use one shampoo for the rest of the week was frustrating as my tresses tend to get really oily so I usually switch up my shampoos on alternate days. I was slightly worried that my hair would become too oily or dry by adding this new shampoo to my hair care regimen.
Eventually, after two days, I managed to get into the swing of things. I decided to make the choice to be grateful for what I did have. As for my choice of hair products, this portion of the challenge turned out to be the easiest. The
Herbal Essences Bio:Renew Clean White Strawberry & Sweet Mint shampoo and conditioner
were extremely gentle on my scalp and I smelled like I had been bathing in a strawberry field right after my shower. The best part is that I don't even need to switch up my shampoos anymore. I just need this duo to care for my oily scalp. Even after this challenge, I still continue to use this range every day."