What is clean living? A quick search on the internet tells us that it's beyond just eating clean; it's an all-encompassing lifestyle that embraces the concept of mindfulness inside and out — whether it's clean eating, leaving a clean carbon footprint, or having a clean body, mind and spirit. When we posted a clean living challenge to Team Clozette weeks ago, we clearly did not know what we were in for.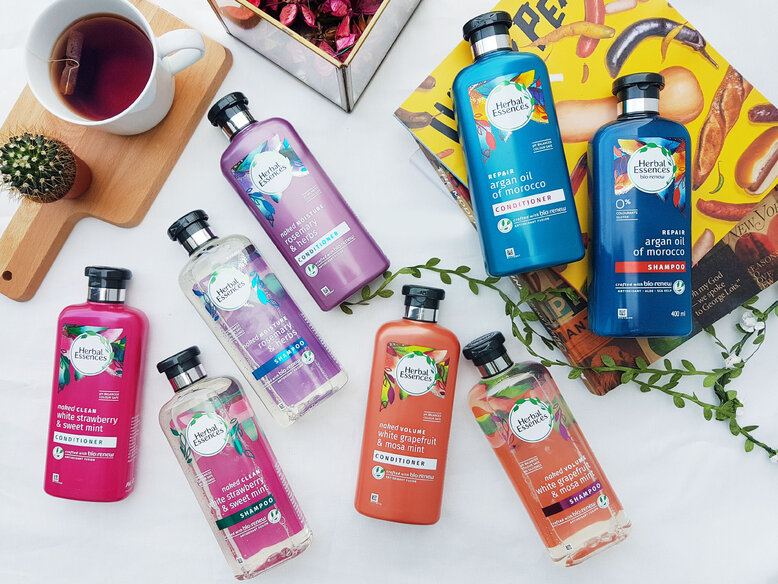 But really, all it takes is just small simple steps each day to make big and positive changes. Instead of going big and suffer an epic failure, we decided to take on the challenge with small strides. Four of us — Jessie, Evon, Dhivya and I — were each given two challenges for a week: one to use non-toxic hair products from the
Herbal Essences Bio:Renew
line for a 'clean body', and the other focusing on various aspects of clean living. This is what happened.
Jessie
"A dear friend gifted me the book Spark Joy: An Illustrated Guide to the Japanese Art of Tidying by Marie Kondo, and right on the first page was this line, "Taking good care of your things lead to taking good care of yourself." It led to me wondering; have I been taking care of my home, and by extension, myself, at all?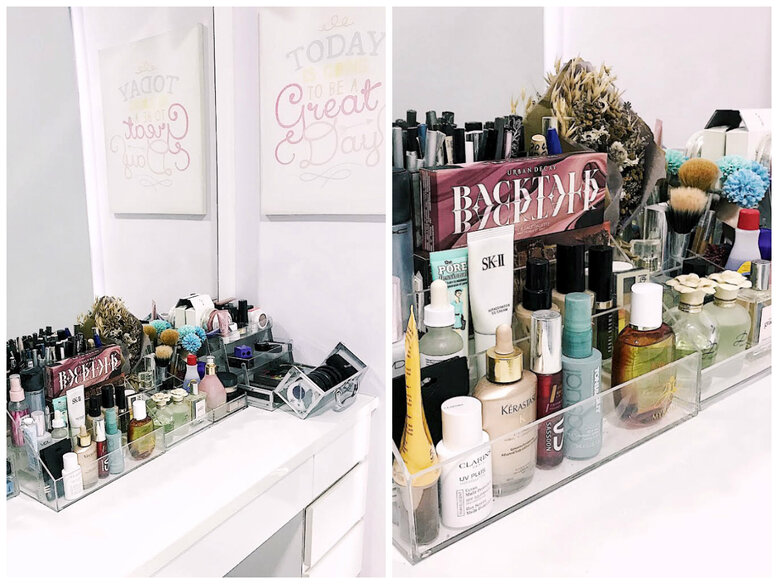 It was just apt timing that I received the challenge of decluttering my living space for a 'clean' mind and try the new
Herbal Essences Bio:Renew Naked Volume White Grapefruit & Mosa Mint Shampoo and Conditioner
at the same time. I was determined to declutter the mess, starting with my vanity.
Truth be told, I have A LOT of beauty products and it took me much longer than expected to sort them. Imagine the horror when I found expired products in forgotten places! It was fun nonetheless, challenging myself to declutter as much as I could while my baby was sleeping, and properly categorising my skincare and makeup items for easy everyday access.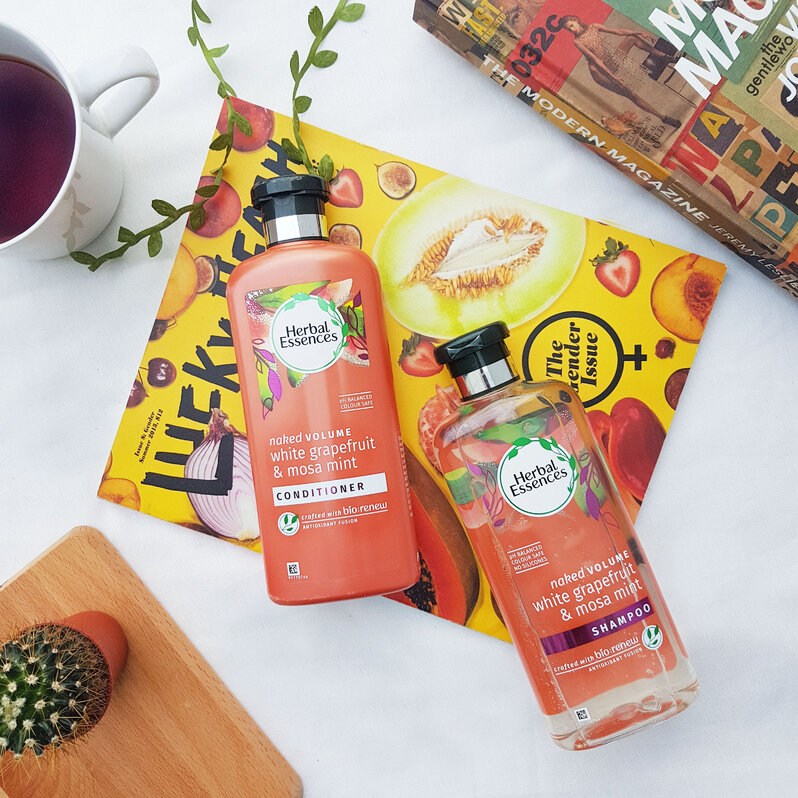 It was easy for me to take on the hair challenge as I was first sold by the word "volume" and its citrusy scent from the White Grapefruit & Mosa Mint Shampoo and Conditioner. Furthermore, the fact that these hair products have 0% parabens, gluten, colourants and silicones grant me the confidence to have close contact with my baby, knowing she would not be exposed to harmful ingredients. As a new mum dealing with postpartum hair loss, regular usage of the shampoo and conditioner provided the volume I badly needed on my mane. Definitely an easy way to bring life back to my hair, now that salon visits are a luxury!
It was a strong motivation to be more mindful of my daily lifestyle choices, and I would certainly take up a clean living challenge again."