One thing that caught our attention in the past couple of days is the fascinating transformation of real life people into cartoon-like images. And no, it's not a new makeup trend or something that requires a lot of time and effort. It's something much more accessible to anyone with just a few taps on your smartphone.
Available in both App Store and Google Play, Chinese software app
Meitu
has been making rounds for the past couple of weeks in various medias across the globe for its adorable anime-like transformation function that simply requires the photo of the person you want to transform. It features 7 filters that give you that hand-drawn, fun-loving look. Take it from us when we say that it is addictive.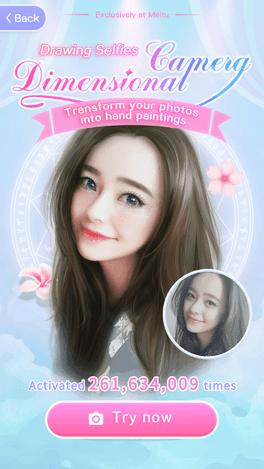 Then we figured, hey, why not combine this amazing app with something else that's taking the world by storm? That's right! We're going to turn Korean celebrities with Japanese anime.
Want to see how your fave K-celebs look like as anime characters? Keep on scrolling to find out.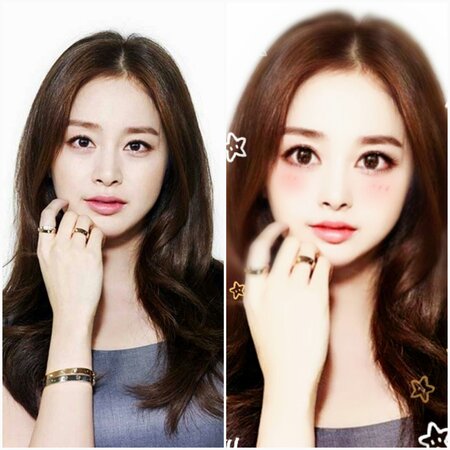 Labelled as the 'Nation's Goddess' of South Korea because of her undeniable beauty and outstanding roles in K-dramas such as
Stairway To Heaven
and
Iris
, Kim Tae Hee's beauty is transformed into an endearing image that we can't help but gush over!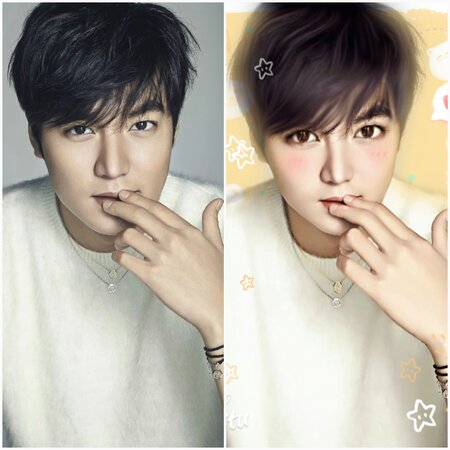 After his career kicked off from Korea's adaptation of
Boys Over Flowers
(which originated from Japan and was popularised by the Taiwanese version), Lee Min Ho became a household name and a sought after leading man in many Korean dramas. Can we get a collective 'yes' when we say he's totally swoon-worthy, even as an anime character?
Kyung Soo Jin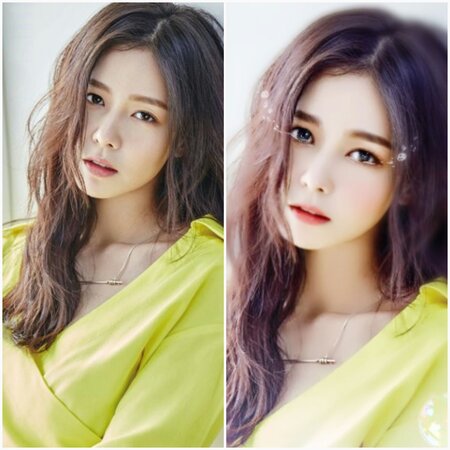 (Original photo from: star.koreandrama.org)
Shining ever brightly with the recent finale of the successful run of Weightlifting Fairy Kim Bok Joo (yes, we shed some tears, too), Kyung Soo Jin became the #girlcrush of a lot of K-drama fans and we can definitely see why. Even in anime form, she's rocking her look, right?
Park Bo Gum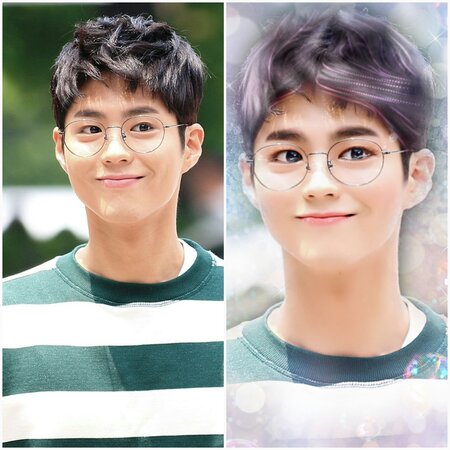 (Original Photo from: b516.tistory.com)


After clinching the role of the rebelliously charming Crown Prince Lee Young in 2016's breakout K-drama Moonlight Drawn By The Clouds, Park Bo Gum continues to capture our hearts with his boyish charm and fluster-inducing smile. Seeing how cute he looks as an anime character, we're hopeful that we'll get to see a webcomic inspired by him soon.
Song Hye Kyo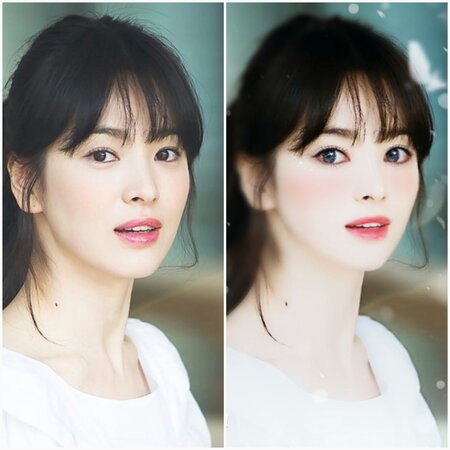 (Original photo from: speakerscorner.me)
After more than a decade of numerous K-dramas hits, Song Hye Kyo is still one of the most popular celebrities not just in South Korea, but also all over the world. Her youthful and radiant look truly makes her one of Asia's beauty icons. In anime form, Song turned from a stunning queen to the epitome of ulzzhang.
Song Joong-Ki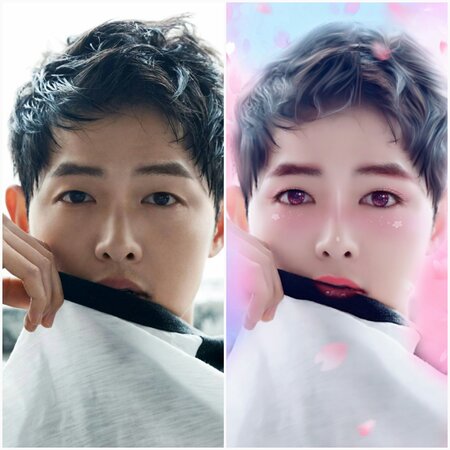 (Original photo from: soompi.com)
Of course, we had to turn the Meitu feature on the other half of Descendants Of The Sun's Song-Song pair. Who doesn't want to be swept off their feet by this heartthrob? But as much as we agree that Song's brown eyes are enough to get you weak in the knees, these cartoonised pink irises make him a thousand times more irresistible, don't you think? Someone get him pink contacts, stat!
Gong Yoo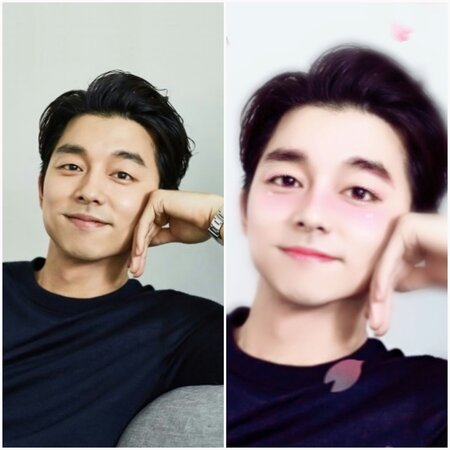 (Original photo from: es.drama.wikia.com)
There's no denying that the Goblin series will remain in our hearts for a long time, not only because of the amazing story and the noteworthy cinematography, but also because our beloved Gong Yoo stars in it. What do you think should his next role be with his mesmerising soft look? Something whimsical, perhaps? We're pretty sure the rising star will nail his upcoming role no matter what.
--------------------------

Did we miss any of your favourite Korean celebs? Take a hand at transforming them, too, by checking out Meitu in Google Play or App Store now!