Singapore shoppers alert: From now until 30th June, get ready to shop till you drop at the largest multi-label pop-up, located at Isetan Level 1, Wisma Atria. Spanning over 17,000 square feet, this pop-up by W.E. (Workshop Element) and Togetherly features a comprehensive retail experience. An all-you-can-shop retail space with over 90 Singapore-based brands? Oh, yes! Whether you're a style maven, craft addict, or an art enthusiast, there is something for everybody.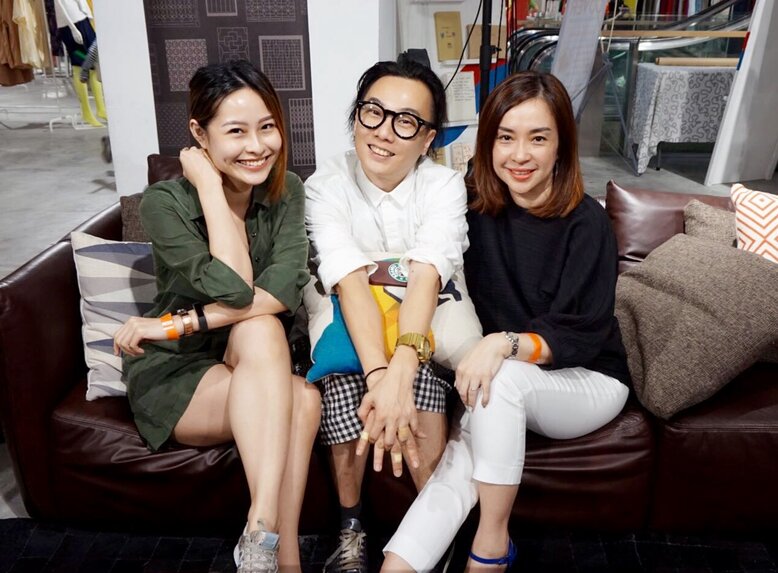 Clozetters Becks and Kersie with Alfie Leong (middle)
As opposed to permanent retail spaces, there is a reason for the rising popularity of pop-up retail spaces – this temporary retail environment creates opportunities for new brands. "Some spaces are too big for many of us to consider it a permanent space. The rental will drown SMEs, especially in the Singapore retail scene," according to veteran fashion designer and W.E. founder
Alfie Leong
. "Pop-ups allow us to explore, provide a platform for small businesses, and build crowd for the landlords by cultivating awareness."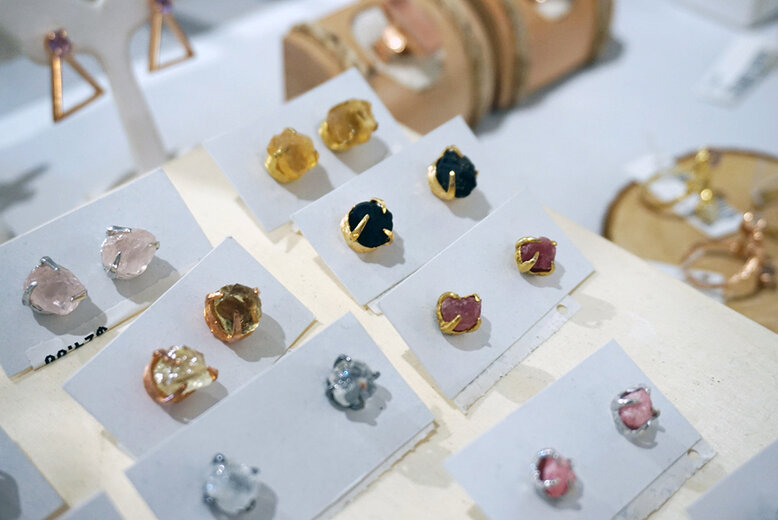 Jewellery brand, Azen,

at W.E. x Togetherly Pop-up
Then, how were the brands chosen to showcase at the W.E. x Togetherly Pop-up? "My partners, Wendy and Germaine, worked closely together to curate and understand the brands. There were many factors that were considered. Some brands are really interesting and creative, but they lack a space to sell. Some brands are new and we feel that they have growth potential. Some have been in the trade for a long time, and when we unite these brands together, we create awareness for them."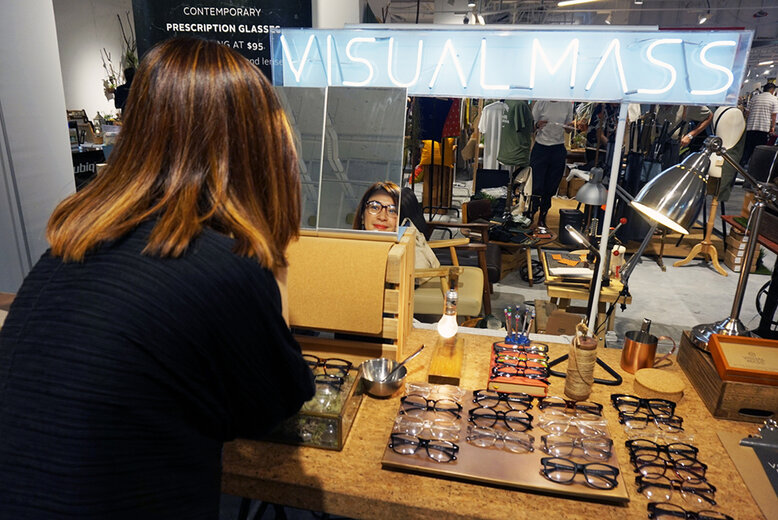 Eyewear brand, Visual Mass,

at W.E. x Togetherly Pop-up
Looking to stock up on your accessories stash? There are
Foundry And Co
,
Azen

,
Whimsy and Magic
, and more. Want to get your beauty fix? Head to
Love Organic
,
Basic Theory
,
FrankSkincare
, and so on! Dying to level up on your hipster vibe?
Visual Mass
,
The Way We Were
, an art gallery by
Art Front
, and the likes are at your service. As for the home design savvy folks?
Airmocks
,
Commune Home
, and
Artless Goods
are just a few of the home décor brands you have to know about!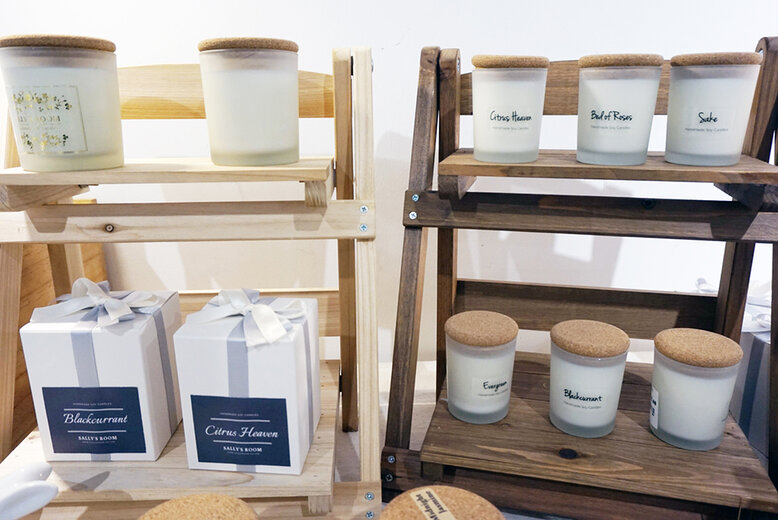 Lifestyle (candles) brand,

Sally's Room

,

at W.E. x Togetherly Pop-up
The W.E. x Togetherly Pop-up serves as a central marketplace for both new and established brands – and you're looking at almost 100 independent brands and businesses born and bred in Singapore. No kidding! Don't believe us? Go check out the massive pop-up and see for yourself!