Summer is the time of the year when brights are the trendiest. But wearing bold hues as a working girl in a bustling city might be tricky. How exactly can you get the best of both worlds and enjoy wearing a bright-astic summer style while keeping it professional? Keep reading.
Go for breezy fabrics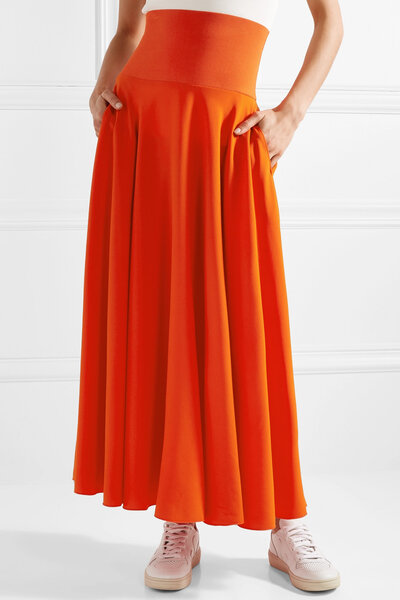 Elizabeth and James Frances Crepe De Chine Maxi Skirt, USD433; net-a-porter.com
Texture plays a big role in the overall look and feel of a clothing piece; the weather does, too. So if you're in a humid city like Singapore, pick a bright-coloured skirt with flowy fabric but still boasts a flattering silhouette that gives off a professional vibe.
Have fun with prints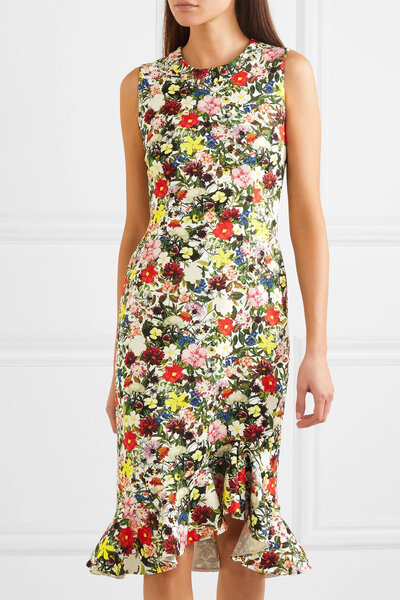 Erdem Louisa Ruffled Floral-print Ponte Dress USD1,081; net-a-porter.com
Joining the 'brights' trend doesn't necessarily mean sticking to solid colours. Look for a sleek dress that has a tropical or summer-inspired print, then layer on a blazer for meetings or wear it as is for cocktails after work. This piece doubles up as a dress for a tropical destination wedding in Bali, too.