Summer is the time of the year when brights are the trendiest. But wearing bold hues as a working girl in a bustling city might be tricky. How exactly can you get the best of both worlds and enjoy wearing a bright-astic summer style while keeping it professional? Keep reading.
Go for breezy fabrics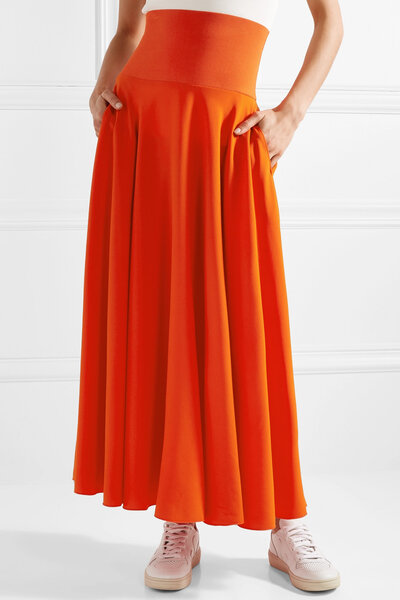 Elizabeth and James Frances Crepe De Chine Maxi Skirt, USD433; net-a-porter.com
Texture plays a big role in the overall look and feel of a clothing piece; the weather does, too. So if you're in a humid city like Singapore, pick a bright-coloured skirt with flowy fabric but still boasts a flattering silhouette that gives off a professional vibe.
Have fun with prints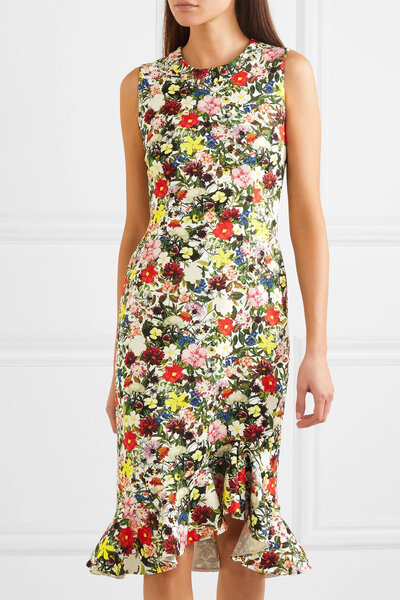 Erdem Louisa Ruffled Floral-print Ponte Dress USD1,081; net-a-porter.com
Joining the 'brights' trend doesn't necessarily mean sticking to solid colours. Look for a sleek dress that has a tropical or summer-inspired print, then layer on a blazer for meetings or wear it as is for cocktails after work. This piece doubles up as a dress for a tropical destination wedding in Bali, too.
Let your shoes do the talking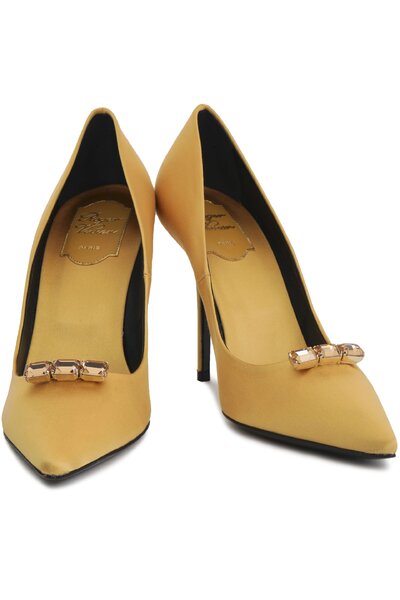 Roger Vivier Crystal-embellished Satin Pumps, USD316; theoutnet.com
Here's how you can effortlessly pull off yellows and other brights at the office: simply wear the colour on your shoe! Brighten up a nice pastel ensemble or a neat neutral look with a pair of shoes that's as exhilarating as the energy in Shanghai.
Go bold but structured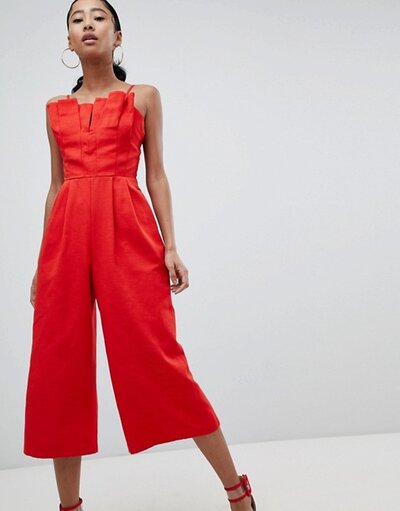 ASOS DESIGN Structured Jumpsuit With Culotte Leg And Pleated Bodice, USD50.41; asos.com
The style and structure of a clothing piece can dictate whether it can pass off as good for a particular setting. In the case of workwear, go for something with structure and then squeeze in the colour. This jumpsuit would work really well for the office and after-hours if you're in Manila, where a bit of creativity in dressing up for corporate settings is common.
Accessorise, accessorise, accessorise!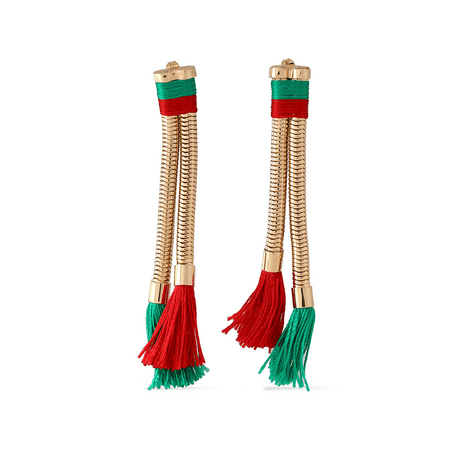 Rosantica Tasseled, Gold-toned Cord Earrings, USD77; theoutnet.com
In a busy city like Jakarta, you'd want your outfit to stand out but not add visual noise to the hustle and bustle going around. The best way to do it is to subtly incorporate brights into your outfit through accessories. It's all in the details, so make sure you choose fun, bright ones for the season.
Enjoy travelling? Read more travel stories at Travel360.com.