With today's technology, we're already far from having to head to actual hospitals to get prescriptions and diagnoses, as well as literally going to the drugstore to get medications. Same with having to go to the spa or the gym to get rejuvenated or get fit. Nowadays, services and products that promote wellness can be easily accessed with a tap on your smartphone. This phenomenon is called 'digital wellness'.
Similar to bespoke makeup that's been an ongoing trend among many beauty brands nowadays, many companies that venture into the wellness industry have captured the same principles of technologically mediated beauty practices. From promoting digital spaces to creating apps and giving everyone access to 'at-home blissful experiences', it really is a silent, but thriving, industry. And one of its upsides? It's not as expensive as personalised makeup.
'Digital detox' takes on a whole new meaning
We've all heard of 'digital detox,' which is an act of tossing your gadgets for a day or two (or longer if you can) and just relieve yourself from the stresses of social media during this span of time. But because of the digital wellness movement, now it can also mean accessing detox plans and having them customised according to your needs without ever leaving your house. We can give a nod to our previous charcoal detox review as an example. We researched a bit, got a plan, tried it out, and it was that simple. No fuss, no leaving the house. Just tapped in some deets on Instagram and getting into a detox program has become as easy as 1, 2, 3.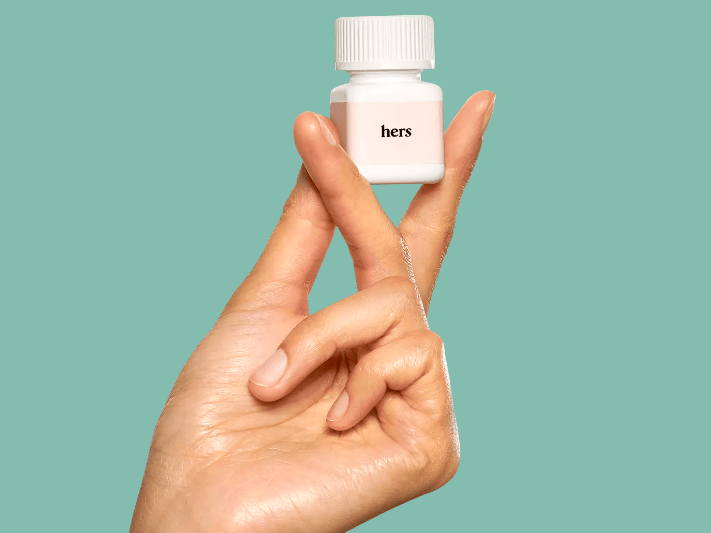 There's also the online platform Hers, which provides a streamlined approach to wellness. Aside from providing products and supplements for hair, skin and body care that you can browse through and purchase just like any e-commerce site, they also have a service that allows for prescription medications to be bought and delivered straight to your home. But it's not a free-for-all, mind you! The process involves filling out an online form that will go through their secure medical portal, have a doctor examine and approve such information, before having the products sent to you. Neat, right?


Even sexual wellness is covered
At this day and age, talking about sexual health should no longer be a taboo. And the digital space has proven to be an effective avenue for promoting this message through many online platforms and apps that solely focus on the matter. The website IWannaKnow.org, as well as apps like Clue and Eve keep you informed about STDs, HIVs and even just tracking your period with no shame, no judgement.
Online mental health consultation and therapy
Moving away from physical wellness comes one's mental and emotional welfare. And even if technology has contributed majorly to the increased anxiety and depression rates all over the globe, it's also trying to remedy the problem it has caused by introducing many online diagnoses, consultation, and therapy services that are way cheaper and accessible than face-to-face sessions. Especially for Asia where mental health is still a challenging social issue and psychological and psychiatric care isn't something that comes easy unlike in the U.S. or the U.K., this has become a great innovation indeed that allows users to connect to licensed therapists all over the globe and get sessions according to their budget and schedule. Some authentic websites that are highly recommended by many users and publications are Talkspace and Breakthrough.
There are also multitudes of apps available for both iOS and Android that help with meditation, anxiety, mood tracking and so on. Some top-rated ones that can be accessed for free are Sleep Time, Headspace, HelloMind, Calm and Moods.
Still, take caution!
As we rejoice at how innovations are definitely improving the way we do and consume things, we always have to stay cautious and read every fine print we can trace if possible. Just like how bespoke makeup still has its flaws and rooms for massive improvements, the same goes with wellness — especially since this concerns not just beauty but our overall health. There is a reason why companies are taking great measures to ensure that there would be no fault in issuing prescription drugs online or warning you about possible side effects of self-procured detox methods. Remember, even face-to-face diagnosis and treatments are prone to failure so taking everything revolving around digital wellness with a grain of salt is always a smart choice.