We're back at it again with another weird wellness trend for the third instalment of our Wellness Watch series and this time, it's on charcoal detox. The trend of juicing and taking other detox consumables are not new to those who aim to go the healthier route, especially for those aiming for weight loss. But looking at past programs that involve this method, I don't see how this can be healthy considering that you're exchanging actual food for energy fuel with, well, just liquid.
So I was already skeptical when I was told I'll undergo a detox. Now, imagine my worry about the chances of poisoning considering that the word 'charcoal' is involved. So how did my detox experience roll out with all these qualms? Read on to find out.
Isn't charcoal bad for the body?
Our team found GoBlack Detox on Instagram. They claim to be the home of Activated Charcoal (AC) detox in the Philippines. According to them, they grow a line of 100% organic, food-grade activated charcoal products sourced from coconut shells. They emphasise that the charcoal they use isn't the same as the one we use for grilling. Okay, so no poison!
The term AC may also be familiar because it's found in some beauty products like teeth whiteners, face masks and can even be used to treat poisoning and drug overdose in some cases.
The detox plan
Since we've addressed my main concern when it comes to safety, I then proceeded to get the 5-day Fierce Reboot Plan. Basically, I consumed two bottles of their detox concoction per day, along with my regular diet, for five days. Their consumption guidelines said that if I'm eating healthy, I should drink each bottle one to two hours prior to eating, but if I'm a 'sinful' eater, it should be consumed within the one to two hour period. The dynamics are simple: the AC will dispel the bad stuff from what I've eaten. Their consumption guidelines also encourage to drink tons of water while doing the detox.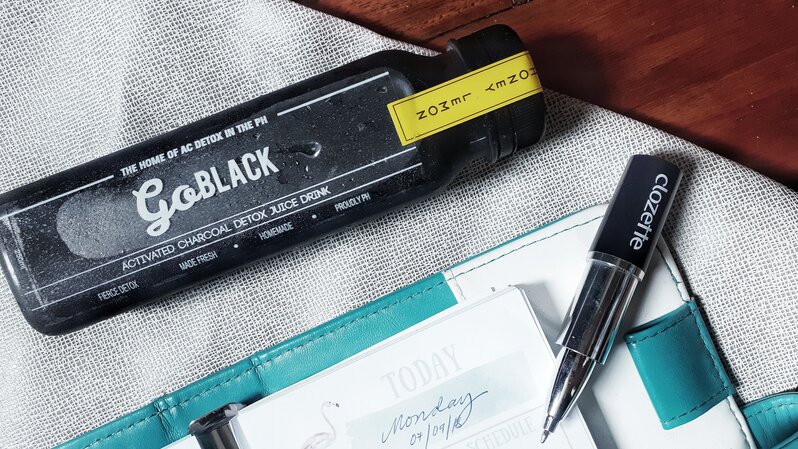 Given that, in general, I do try to eat healthily and just squeeze in treats every now and then, I just switch the window period of my detox juice consumption depending on my meal for the day.
Now, if you're wondering about the flavour, the plan actually offers their three flavours: Honey Lemon (my favourite), Lavender Tea and Minty Mansi — all of which taste pleasantly good and refreshing. The plan costs PHP1,500/~USD20 (plus shipping fee) making it PHP150/~USD3 per bottle.
The experience
Since it doesn't require any drastic changes from my usual dietary routine, it didn't really work me up too much, which is a good thing. I just became more active when it comes to keeping hydrated and I also didn't skip any meals (which I had a tendency to do prior to detoxing) because I was afraid to consume the detox drink on an empty stomach.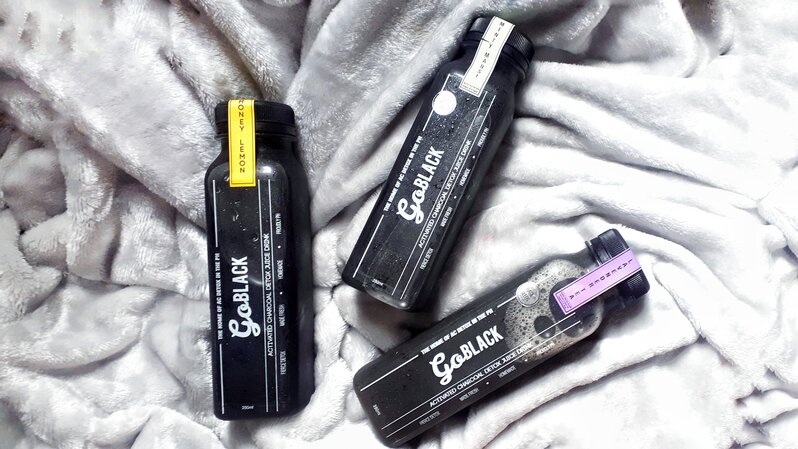 The verdict
Here's where it gets tricky. While the overall experience was fine, I'd say it was nothing special. My frequent visits to the bathroom on all accounts are all but ordinary, probably due to all the water that I was consuming along with the detox drink. If anything, I just felt lighter and less bloated than usual through the days I was doing the detox. Still, when I continued the hydration and 'not skipping meals' routine a week after the plan was over, I found myself getting the same results.
Given this, I do think the main purpose the detox served was as a reminder to balance out my typical dietary routine — at least on a mental level. It was my fear of having to consume the detox drink on an empty stomach or to have it fail because I wasn't drinking enough water that probably gave me the results I was expecting.
So should you give this a go? If you're like me, who needs a mental push to start paying attention to your hydration methods, sure. But for me, it's more like a treat than a necessity; a flavoured pre-meal drink to tingle your taste buds. Overall, I still recommend water therapy for a more accessible, affordable and effortless method. With it, your kidney will already get all the detox it needs — and deserves — so that you can achieve the same light, cleansed and bloat-free feeling.
Next, find out if a jade roller is worth your investment.