Upgrading your style is not always synonymous to buying brand new clothes. Most of the time, all you need to add is a single piece to elevate your look. Whether it's a fancy watch or quirky accessories, these little things go a long way. Another way to spice up your style without breaking the bank is by using makeup items that complement your existing wardrobe. As they say, never underestimate the power of a good highlight! Ahead, the fashion and beauty products that will upgrade our style in a jiffy.


Becks
Editor




SGD83/~USD60.14




"Make-up that's as stylish as an outfit? The Urban Decay Naked Cherry palette features 12 all new on-trend cherry-hued shades that go from delicate to sexy in a hot minute. The shades that will hit pan faster than the rest? Feelz, a soft dusty rose matte; Ambitious, a metallic rose copper; and Young Love, a metallic cranberry."
Jordianne
Sub-Editor




SGD199/~USD144.20


"Anyone who knows me knows that I more often than not wear all-black. I've been trying to keep up with my goal of injecting colours into my wardrobe, though, so I'm eyeing this Demi Dial watch from Olivia Burton's Celestial Collection. While the straps are still black, the watch's face has romantic, rose-hued whimsical flowers that will give a nice pop of colour to a monochromatic look."

Amanda
Features Writer and Campaign Executive






"
I've always had an obsession with boots even before they became mainstream, so this gorgeous pair of
Kyoto Ankle Boots from Phillip Lim
definitely stood out to me the first time I saw it. It's easy to pair with any type of look. This definitely makes it to my wishlist, especially when talking about travel outfit must-haves. Plus, I believe the wooden block heel is a smart choice for providing that much-needed height boost without compromising comfort."
Therese
Features Writer and Community Specialist




SGD9950/~USD7202.84


"When it comes to personal style, you could say that I'm the living embodiment of the girly-girl cliche. I love wearing dresses, skirts, knits and cute shorts. My wardrobe never has a shortage of floral and pastel-coloured pieces. To upgrade my style, I'd say I need to up my accessorising game. To start, I'm setting my sights on this super adorable Bunny Mini Bag from LOEWE that features a cute gingham print and a faux fur tail. It goes well with my floral sundresses and pastel sandals."
Sabrina
Community Executive




Reflexions bracelet, starts at SGD129/~USD93.38; Reflexions charms, starts at SGD49/~USD35.47

"I'm completely obsessed with PANDORA's latest collection of mesh-textured bracelets — the Reflexions. This bracelet, which is available in gleaming sterling silver, 18k gold-plated PANDORA Shine and blush-pink PANDORA Rose along with an array of flattering and sleek clip-on charms, exudes a modern femininity that fits my personal style. It gives a luxurious touch to the everyday look. I also love how these two bracelets can be attached together and can be worn as a choker or a short statement necklace."
Nicole
Features Writer and Community Executive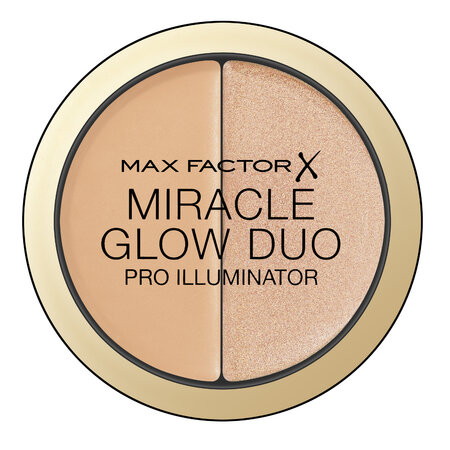 SGD20.90/~USD15.13
"This season, I'm sporting darker colours! To contrast it, I'm gonna brighten up my face and draw some attention to the cheekbones with the Max Factor Miracle Glow Duo. It comes in two shades, light and medium, to create a beautifully radiant glow that also builds up to a blinding shine. After all, more is more, right?"
Next, check out all the must-try beauty launches this month.